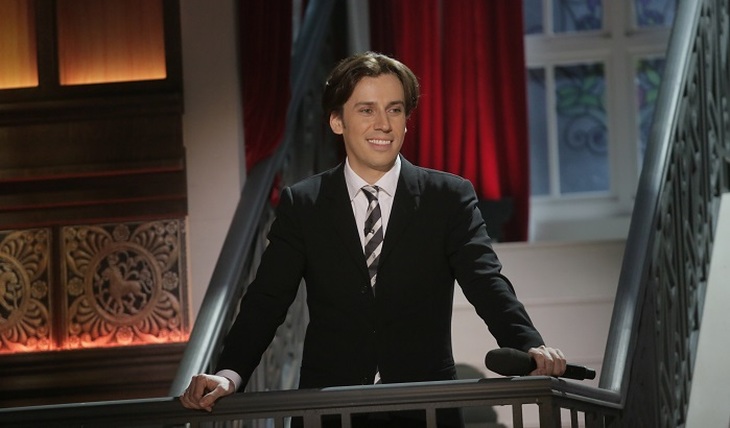 The comedian, who left Russia because of a special operation, is now the most sought-after artist of all those who escaped. And he earns, according to some reports, very well – an average of 6 million rubles per concert!
At home, Maxim Galkin, in the financial sense, received, of course, more. Indeed, in addition to solo concerts (which, however, were on the foot during the pandemic), he was fed by corporate parties and various events – a lot and often. Maxim was willingly paid 50 thousand euros per evening. He was also paid a very decent salary on Channel One for the show "Best of All!" and "Tonight". Well, advertisers lined up for Alla Borisovna's husband with lucrative contracts. Even in not the most "fat" periods, Galkin, according to Forbes magazine, managed to earn $ 3 million a year.
When the artist moved abroad with his wife and children, many had doubts that he would be able to replenish the family budget at the same pace and volume. Well, just think, a dozen concerts in Israel … Yes, there is a large Russian-speaking diaspora, which provided the comedian with a full house. But will Maxim gather viewers in other countries, where there are far fewer of those who understand Russian humor? However, Galkin is now successfully performing in the Baltic states, where he has taken his family with him. He has concerts almost every day and there are no tickets for many. Next, Maxim will go on a big tour of Europe. America, Australia and New Zealand are next in the schedule … Each performance, as they say, brings him an average (calculated from euros) of 6 million rubles. How realistic is this number?
– Absolutely unrealistic, – the famous concert promoter Sergey Lavrov is sure. – I don't believe! This figure does not fit into elementary mathematical calculations. Galkin performs in halls of small capacity, designed for about a thousand people, he does not collect stadiums. A ticket to his concert costs from 30 to 150 euros. Well, calculate what the proceeds from these tickets will be …
So after all, it will also be gross profit, from which it is necessary to subtract the costs of renting a hall, equipment (it takes a little for a Galkin concert, but some is still needed!), To pay for ticket distributors, and so on … All this is abroad is very expensive. Now he can only spend a little money on advertising his concerts thanks to the hype that he receives on the Internet. But do not forget about the taxes that he has to pay. And they are very tall!
I think, in reality, he earns 1.5-2 million per concert from strength. And the information about 6 million … It's either someone calculated his gross profit for some kind of concert without deducting expenses and taxes, or he himself threw this information to brag. But professional concert organizers are well aware of how things really are.
Lydia Mezina.
Photo: Channel One
Article Categories:
Show Business