UFC lightweight champion Khabib Nurmagomedov posted on Instagram a video in which footballer Zlatan Ibrahimovich scores with a roundhouse kick.
- How are you with takedown protection? - Nurmagomedov asked Zlatan.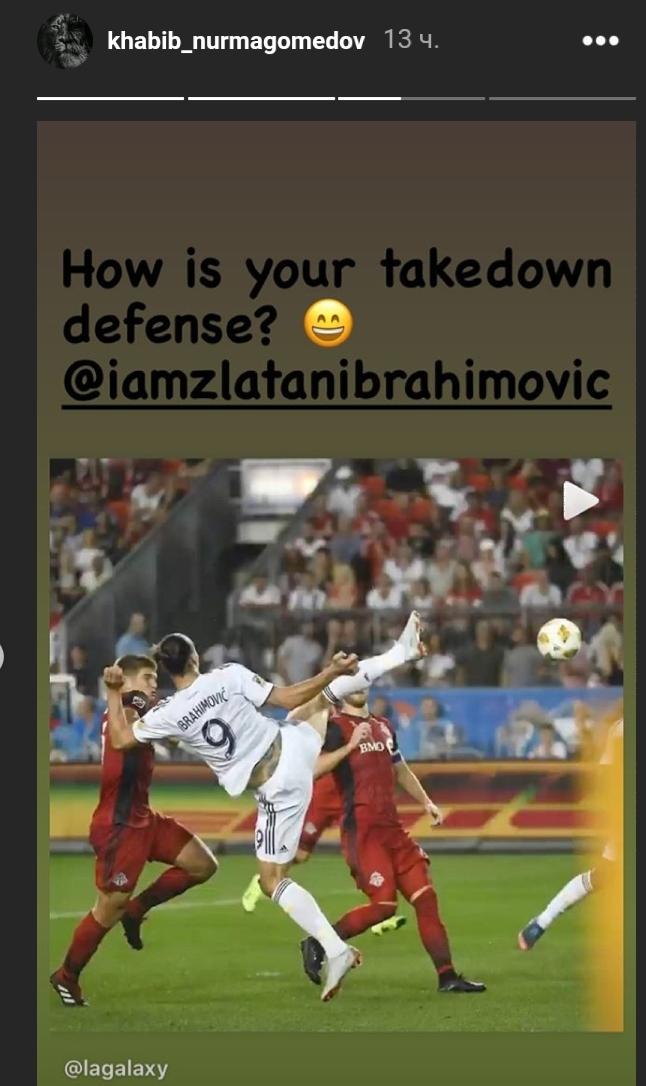 So far, the Swedish footballer has not answered the Russian fighter.
Recall that Zlatan was engaged in taekwondo in his youth and even has a black belt.
MMA. Interesting on the topic
"How are you with takedown defense?" Nurmagomedov appealed to Zlatan Ibrahimovich

today at 11:59

MMA fans have dreamed of this fight for 11 years. Is Fedor Emelianenko going to fight that same wrestler from the USA?

yesterday at 13:03

Fight Nights champion told Life about preparation in a pandemic, the opponent and the judges


September 13, 08:00
Article Categories:
Sport