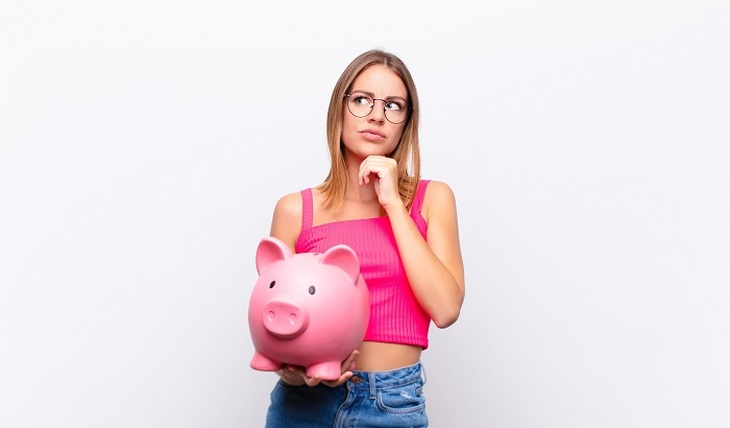 Numerous economic studies in recent months show that the sharp rise in prices for food, goods and services has forced Russians to change their usual way of dealing with money.
SAVE ON CLOTHING AND TAXI
The results of the poll of the Rabota.ru service show that more than half (58%) of the respondents began to save on shoes and clothes this year. Another 53% of the respondents admitted that they have become much less likely to go to the cinema, cafes, restaurants. 33% of the study participants reported that they are now trying to save money on taxis and not order food delivery.
Although the recent introduction of QR codes in Kazan forced some of the local residents to unite in groups and take a taxi to work together. Since soon QR codes are going to be introduced on public transport in several more regions of Russia, it can be predicted that there will be an increase in taxi spending among residents.
However, all the respondents manage to save a little. Thus, 29% of respondents manage to save less than 1,000 rubles a month in this way, another 26% save from 1,000 to 3,000 rubles, 21% – up to 5,000 rubles, and only 9% manage to save more than 10,000 rubles a month. Anything that can be saved, people spend mainly on groceries.
More than 6,000 people over 18 years old in different regions of Russia took part in the survey.
MICRO-LOANS BEFORE WAGE
The salary was not enough for the most necessary things. Therefore, the number of Russians who apply for microloans "before paychecks" has sharply increased. There were as many as 69% of all MFI clients, according to a study by Qiwi.
Also, quite often Russians take microloans "for unforeseen needs." This was reported by 38% of the respondents. Another 32% of MFO clients take microloans for "everyday spending". Often these are the same people who take paycheck.
It is much easier to get a loan from a microfinance organization than from a bank. There are fewer requirements for the borrower, however, the interest is higher.
Thus, Russians are increasingly sinking into credit bondage.
Often the clients of MFOs are those who cannot count and are bought for advertising "only 1% per day". But 1% per day is 365% per year!
The Central Bank has already thought about the possibility of legislatively lowering the maximum microloan rate, which is now 1% per day, and thus relieve many MFO clients from loans at 365% per annum.
PENSIONERS LOOKING FOR JOB
The fact that able-bodied people today work two jobs or are looking for a part-time job to feed their families does not surprise anyone. But the results of a survey of the Rabota.ru service and the NPF of Sberbank say that the number of pensioners wishing to earn extra money has grown by almost a quarter compared to last year.
40% of the survey participants of the pre-retirement age said that they are going to work or earn extra money while they have enough strength. Most of these hard workers were among the representatives of the industry.
Least of all among marketers. Apparently, they earn enough to devote themselves to family in retirement and enjoy a well-deserved vacation.
Earlier, the service "Zarplata.ru" also shared data from a survey of Russians about sick leaves. It turned out that almost 48% of Russians are afraid to take sick leave, even during the fourth wave of the COVID-19 pandemic, so as not to lose their salaries. These interviewees admitted that it would be better to go to work sick than to borrow money from someone to pay for groceries and bills.
18% of respondents indicated that they do not apply for sick leave for fear of problems with management, another 8% are afraid of losing their job. And among those who work remotely from home, 52% reported that they continued to work even during illness.
AND WHO IS EASY NOW?
According to the HSE study (which involved more than 2,000 people over 18 years old from different regions of the country), 7 out of 10 Russians reported financial difficulties.
69% of Russians say they are experiencing financial difficulties. But at the same time, every fourth (24%) hopes that his financial situation will get better in the near future. Less than a third of those surveyed (only 29%) said that a family's monthly income allows them to meet their basic needs.
Most of the money does not have enough money to pay, making ends meet with part-time jobs.
Most often, older people – from 51 to 65 years of age – complain about poverty.
Last year, 66% of Russians also said during a survey about a difficult financial situation. But this year the number of those who began to look more optimistic about the future has increased somewhat. Millennials and people close to them in age radiate the greatest optimism. Older people do not expect an improvement in their financial situation. Moreover, the older the respondents, the more pessimistic their statements were.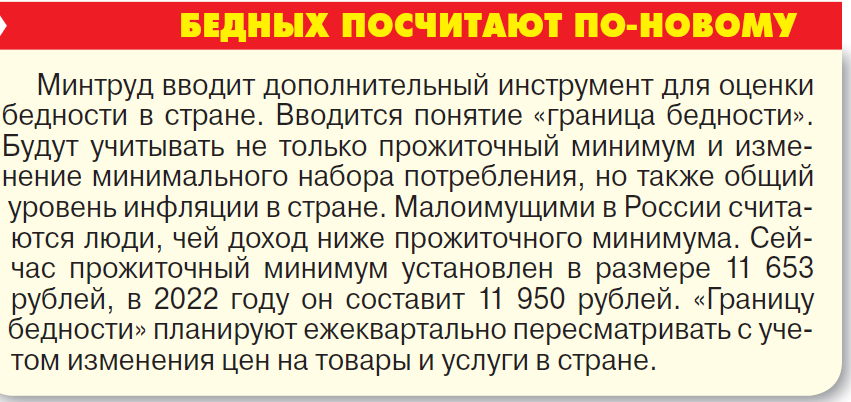 Olga Poplavskaya.
Photo: ADOBE STOCK
Article Categories:
Economy