Until recently, Anastasia Makeeva hid her new chosen one, saying only that he was a worker in a construction team at her dacha. On Valentine's Day, the actress finally showed the groom to the public.
So, it turned out that the man's name is Roman Malkov. He came to Moscow to work from Slovenia, where he left his legal wife and four children. Having clashed with Makeeva, Roman simply sent an SMS to his wife, where he said that he was leaving the family. However, he stopped providing financial support to his wife and children.
"No one thought that he would leave for a long time, but a pandemic began. Roma worked, communicated with his family, sent money. And in July last year he met Nastya Makeeva. He did something on her site, was engaged in construction. Apparently, then and their relationship began. The fact that he had a new love, Roman told his wife by sending an SMS. I do not know what exactly interested Makeev in Roman. His business does not bring fabulous income, he does not have yachts and luxury cars. But he is prolific " , – said a source from the environment of the Malkov family.
According to a family friend, now a married construction worker from Slovenia is terrorizing his wife over the phone and threatening to take her children away from her and take them to Russia. Just wondering, is Makeeva in the know? After all, Roman is going to bring the offspring to her house. And besides, Malkov's heirs know that dad exchanged them for an actress from Russia and refuse to communicate with him.
"He puts pressure on his wife, says he wants to take the children to Russia. But the children themselves are not ready to leave. They have been living in Slovenia for many years, go to school, they have friends there. Roman's daughter is engaged in gymnastics, performs at international competitions. It will be difficult for them to adapt to Russia. Is it possible to take children out of their familiar environment like this? Moreover, they hardly communicate with their father now. Children are aware of what is happening in the family and do not understand how the father could have done this, abandoned them without a livelihood, "added the source.
At the moment, the wife of Anastasia Makeeva's boyfriend has filed for divorce herself and is looking for a team of lawyers. By the way, the couple had been married for almost 20 years.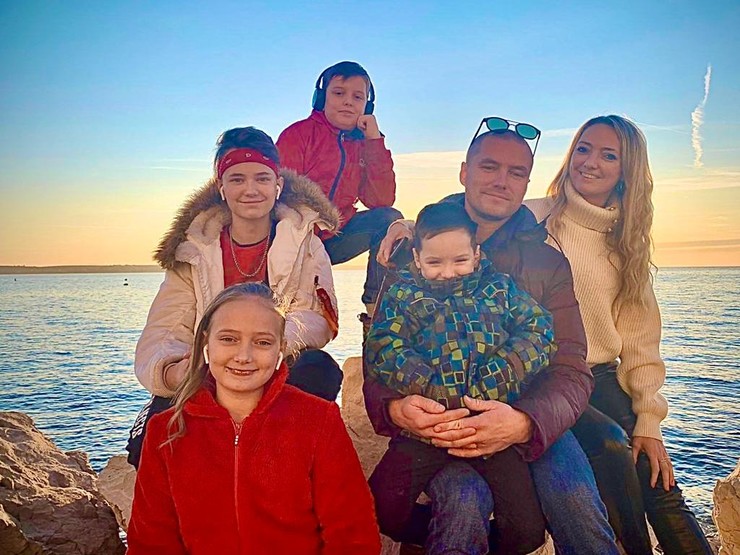 Article Categories:
Show Business