British boxer Umar Sadik was hospitalized in Moscow after being defeated in a fight with Russian Fedor Chudinov for the gold belt of the World Boxing Association (WBA). This was reported by the athlete's team.
In an interview with TASS, the representative of the Briton did not specify the nature of his health problems, but said that he began to "cough up blood."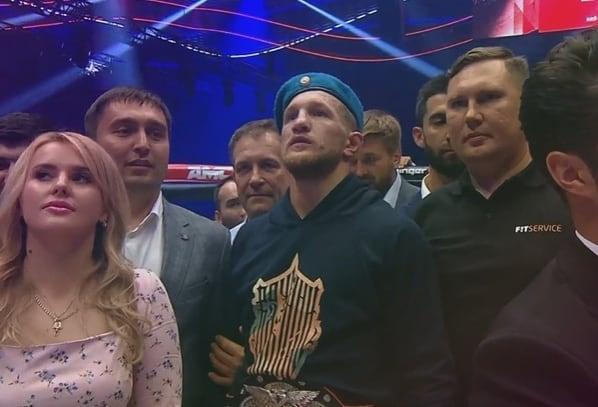 Vladimir Mineev was stronger than the Gorilla champion. Now he is the best in Fight Nights
Volzhanin became the middleweight champion of the Fight Nights Global organization, having won the joint FNG and GFC tournament in memory of Abdulmanap Nurmagomedov in Moscow.
Sadik lost to Chudinov by technical knockout in the last - 12th - round in a duel that took place in Khimki. After the battle, the British needed an oxygen mask, he began to get lost in space. Then the athlete became ill at doping control, after which an ambulance was called.
The Russian has 23 wins (16 by knockout) in 25 fights. Sadik suffered his second defeat. He also has 10 wins (six by knockout).
Observers indicated no significant irregularities in early elections

today at 09:27

Turkey denies Russia legal assistance in the investigation of the death of a 12-year-old girl in the hotel pool

today at 08:59

Navalny's headquarters prepared instructions for observers to create violations in the elections

today at 08:52
Recall that in the main duel of the evening, Russian MMA fighter Sergey Kharitonov knocked out Briton Danny Williams.
Article Categories:
Sport