Klava Koka surprised fans in a daring way, which is usually unusual for her. The singer always chose youth outfits, sometimes even baggy, but this time she decided to show herself in all her glory, trying on the image of a vamp woman.
The artist performed on the Kremlin stage in honor of the birthday of the Muz-TV channel. Klava put on a tight figure, a white lace corset and transparent black stockings. Koka threw a satin black robe over her shoulders and did bright makeup. The image was complemented by high-heeled shoes.
The performer published a video, showing herself beautiful and jokingly signed the post: "I went out for some bread."
The fans were stunned by the appearance of Klava and began to write compliments. And the very first noted the general director of the label "Black Star" Pasha: "You can go without a wallet in such an onion for bread."
Someone did not really like the "vanilla" guys behind the singer, the followers believe that it was worth replacing them with more masculine representatives of the stronger sex and everything would look much more spectacular.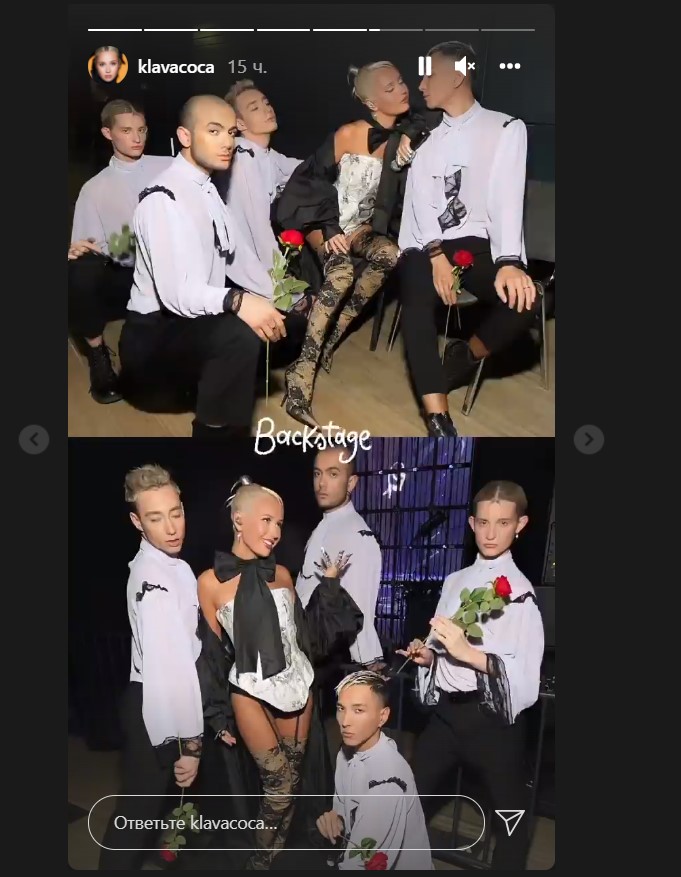 Article Categories:
Show Business