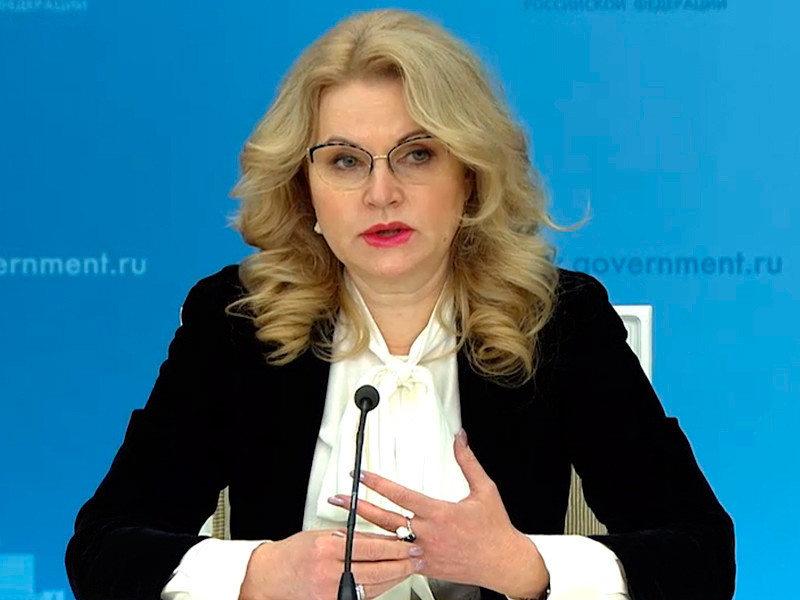 Press service of the Russian government
The requirement for double PCR testing after returning from abroad is also valid for citizens vaccinated against the coronavirus COVID-19, since there is not enough data to consider them completely safe for others, said Deputy Prime Minister Tatyana Golikova, head of the operational headquarters for the prevention of import and the spread of COVID-19.
"Vaccine, PCR testing, the ratio of this to the presence of antibodies in citizens who have recovered, – now we are looking at this entire arsenal and are trying to somehow simplify our documents here, too, to make life easier for our citizens. So far we have not accumulated such a volume of information for that so that we can clearly say that if you were vaccinated, then you are absolutely not dangerous to anyone, "Interfax quotes Golikova's speech on the Russia 1 TV channel (VGTRK) on Sunday.
Russians coming from abroad are required to undergo double PCR testing for coronavirus from May 1. The second test must be passed within five days from the date of return to the Russian Federation and the results must be uploaded to the public services portal. The interval between the first and repeated laboratory tests for COVID-19 by PCR should be at least one day.
Previously, only those who arrived in the country by air were required to take the test, but in March Rospotrebnadzor tightened the rules.
Over the past day, 8697 new cases of COVID-19 infection have been detected in Russia, 342 people have died from the disease.
Article Categories:
Politics