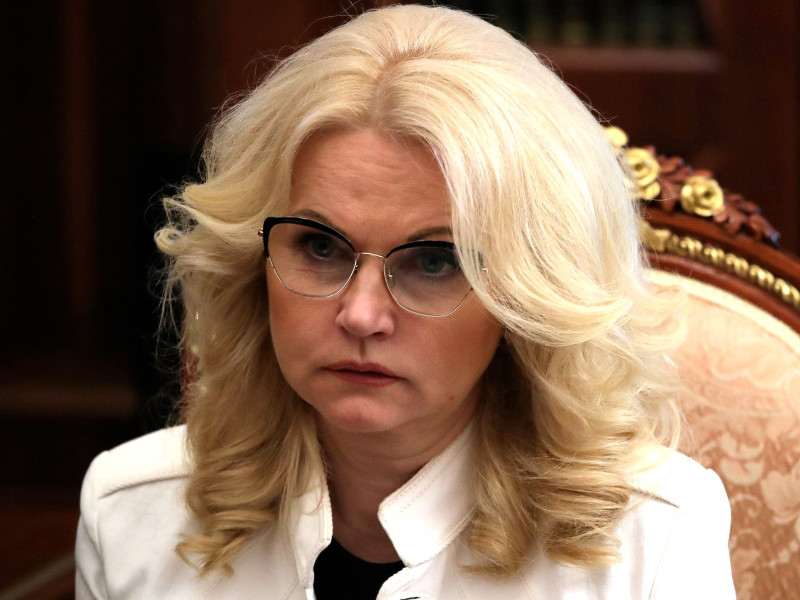 Press service of the President of Russia
Almost 71 thousand Russians have died due to the coronavirus since the beginning of the pandemic, and more than 45 thousand people who tested positive for covid have died for other reasons, Russian Deputy Prime Minister Tatyana Golikova said in an interview with the Russia-24 TV channel.
"70,921 deceased are those who died exclusively from the cause of death" covid ", it is officially confirmed and is not subject to any doubt. Another 45 109 – deaths from other causes, not covid, but in all these cases the deceased had a positive test for covid", – said Golikova.
The Deputy Prime Minister noted that the figure in the coming months may "be slightly adjusted", as updated data of postmortem autopsies come every day. Speaking about the second indicator, Golikova explained that mortality is associated with cardiovascular, endocrine and respiratory diseases. "To assess the situation of influence, that is, the consequences, we take into account these 45 109 – as the mortality that the covid has affected or its consequences," she added.
The figures named by Golikova correspond to the previously presented Rosstat data for the period from April to November inclusive, according to which, in total, about 116 thousand deaths of patients with coronavirus were registered in the country in these months. On the eve of Golikova, during a briefing in the government, she explained that the mortality rate in January-November increased by 13.8% compared to the same period in 2020, more than 81% of the increase accounted for deaths due to coronavirus.
The fact that the mortality rate in Russia in January-October 2020 reached its maximum value in the last ten years was previously reported by the media, citing Rosstat data. By 2019, as a result of measures to improve the demographic situation, mortality in Russia dropped to 102.9 people per 10 thousand of the population, but in 2020 the figure was 113.2 (an increase of more than 10% by 2019) and became the maximum in ten years – since 2010, when mortality increased against the background of an abnormally hot summer. Golikova, speaking about the increase in mortality for ten months by 9.7%, previously noted that without a pandemic, mortality in Russia would have significantly decreased, rather than increased. At the end of the year, the authorities predict an increase in mortality, including in connection with the traditional increase in mortality in winter.
In early December, Golikova said that both the operational headquarters and Rosstat provide reliable data on mortality due to coronavirus. According to her, Russia has never hidden the real mortality, and the data of the headquarters and Rosstat on mortality from coronavirus differ for objective reasons: the headquarters takes into account the current cases in which the coronavirus was confirmed, and Rosstat also takes into account cases after the autopsy.
Article Categories:
Politics