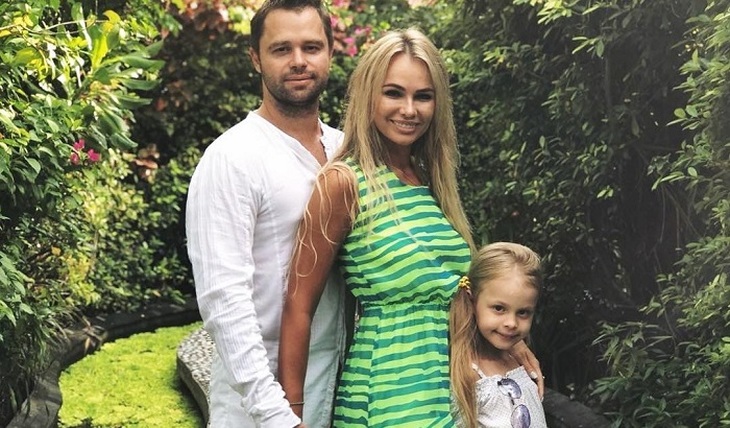 The news that the Univer star claims part of the income of Milana's daughter, which she receives on the Internet, unpleasantly surprised many. But it turned out that Vitaly's intentions are completely different …
The daughter of Vitaly Gogunsky Milan, despite her young age – 10 years, is already a star of the World Wide Web. The girl runs her own YouTube channel, which her dad started for her several years ago.
Milana has a large number of subscribers, which allows her to make good money on advertising. And these earnings allegedly haunt Vitaly Gogunsky. At least, this is how the ex-wife of the actor Irina Mairko presented the situation. She wrote on her Instagram:
"Today I received a claim from Vitaly's lawyers in which he claims to have access to Milan's funds and demands that all profits from the channel be counted towards his alimony. It is a pity that I did not see the desire to get access to her training, to the medical record … "
We will remind, Gogunsky shortly before this admitted: he does not pay child support, because he and his ex-wife "had agreements." It is, apparently, about the fact that instead of alimony, the actor leaves his daughter an apartment in Moscow worth 20 million rubles. Why is he now talking about the fact that part of Milana's income should be counted as alimony? The situation is strange. We asked for clarification.
– What Irina wrote is complete nonsense, – said the director of the actor Andrei. – Irina turned everything upside down. The thing is that Vitaly is trying to defend his right to communicate with his daughter. We must pay tribute: he is not hindered in this, Milan is not hidden from him. But communication is allowed only in the presence of third parties. For example, in the presence of Irina.
It is clear that Vitaly is not satisfied with this format. He would like to see his daughter alone, but in this matter they do not go to meet him. Therefore, a warning document was sent to Irina. This document contains a reminder that Vitaly has the same rights to his daughter as her mother. And if the case comes to court, then Gogunsky is entitled to 50% of all jointly acquired, including income from the YouTube channel. But this document was drawn up in order not to bring the case to court! It was a call for prudence.
All Vitaly wants is to communicate with his daughter. Not in the presence of her mother, but one-on-one! Either Irina did not understand this and reduced everything to money, which is doubtful, or she is playing ahead, trying to create an image of a notorious villain for Vitaly.
Lydia Mezina.
Photo by INSTAGRAM
Article Categories:
Show Business