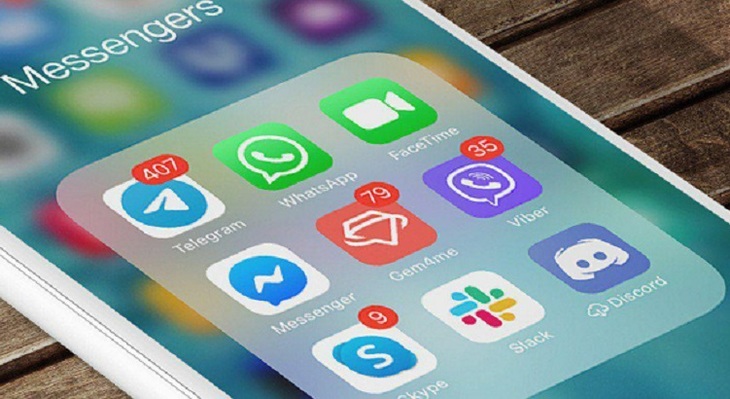 Modern messengers are diverse – both functionally and in appearance and interface.
In Russia, the most common messengers are WhatsApp, Telegram and Viber, in the USA Facebook Messenger is very popular, WeChat is very popular in China, and Line is in Japan and the countries of Southeast Asia. In addition to them, there are a number of other decent communication programs (Signal, KakaoTalk, Discord, Imo, QQ, etc.) that have a significant audience in certain regions.
There are both universal and specialized messengers – "sharpened" for specific goals and objectives. For example, the Chinese messenger WeChat has many functions, being also a payment system and an electronic passport. Telegram and Signal messengers are known for their enhanced data protection, and the Discord messenger has become famous among gamers and e-sportsmen.
The new messenger Gem4me also has its own peculiarities. It combined the necessary functionality of instant messengers – chats, calls, groups, stickers, etc., and also added new functionality that fundamentally distinguishes it from other similar applications. The project is created by a large team of developers located in different countries of the world.
Gem4me is not just another copy of Telegram or WhatsApp. It has distinctive features and new useful features:
built-in bot-translator with support for 17 languages;
video conferencing for up to 1000 participants without any time limits;
video conferencing moderation, which allows the administrator to "give the floor" to other users upon request – useful for lectures, webinars and other public events;
videoconferences without moderation, the participants of which can speak without regulations or other restrictions – either in turn or simultaneously. Ideal for negotiations, brainstorming or informal communication;
option to share the screen during a video call;
built-in marketplace for goods and services called MarketSpace;
the ability to develop your own chat bots and integrate them into the messenger through an open API.
The project team is more than 30 people. Among themselves, the developers are divided into thematic groups, each of them creates separate versions of the application for the platforms used: web application, iOS, Android. Software development is carried out according to the agile principle, new releases are published every 3 weeks, and when discussing further development plans, feedback and requests from real users are taken into account.
Many people today are worried about the problem of data security, therefore, some projects in the field of user communication were originally created with an eye to the maximum level of protection of personal information. These include messengers such as Signal, Briar and others. As for Gem4me, its developers, of course, also took care of the security of user data, but at the same time the creators of the project wanted to maintain a balance in order to make the Gem4me messenger not only secure, but also convenient, functional and accessible to use. And if you pay maximum attention only to software security, then you can forget about the main goal – convenience and useful functionality for the user himself.
The main advantage of the new messenger lies, perhaps, in its versatility. Gem4me is not just a messaging program, but a whole ecosystem where you can conduct work projects, hold negotiations and conferences, follow the news, video chat with friends and family, and also buy and sell goods and services on the built-in marketplace.
It is worth talking about this messenger option in more detail. MarketSpace is developed by a team of 16 people, most of whom live in Latvia. Gem4me is still one of the few messengers to which they have added their own marketplace. The ability to make purchases without leaving the messenger is a new feature for most users, although in some countries such an ecosystem has already been implemented in messengers.
Key features provided by MarketSpace:
users can create a full-fledged store and offer their products to anyone from all over the world. Since the audience of the messenger is international, its marketplace is optimal for selling local goods to buyers in other countries;
the ability to send and receive online payments directly through the application – however, while this option is only available to users from the United States and Canada, the rest use other payment methods. The developers plan to establish acquiring for all users without restrictions already in 2021.
The development of Gem4me is funded through venture capital investments. Today the project is actively developing: the basic version of the application has been launched and is working successfully, new updates are regularly released and the set of functions is being supplemented. With such a variety of functions and capabilities, Gem4me has great prospects, it may well claim to be among the popular instant messengers. Time will tell when this happens, but it is worth installing Gem4me and getting to know its functions right now.
Advertising
Article Categories:
Interesting