Not only is Garik Kharlamov not even on the list of founders of his Hot Dog Bulldog chain of eateries, but he was also sued for non-fulfillment of contractual obligations on another project.
As you know, not so long ago Garik announced that he was opening a chain of sausages with the telling name Hot Dog Bulldog. As conceived by the organizers of this project, Garik's personality should draw attention to this network and, possibly, that will be so.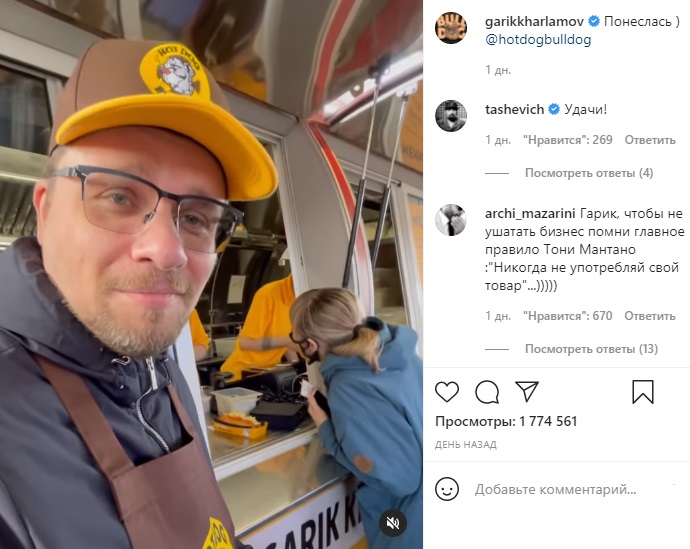 But Kharlamov himself does not own the business. There are completely different founders and leaders here, which, in principle, is safe for Garik. If the sausages "go bust", then Garik will simply stop receiving a salary "for the face".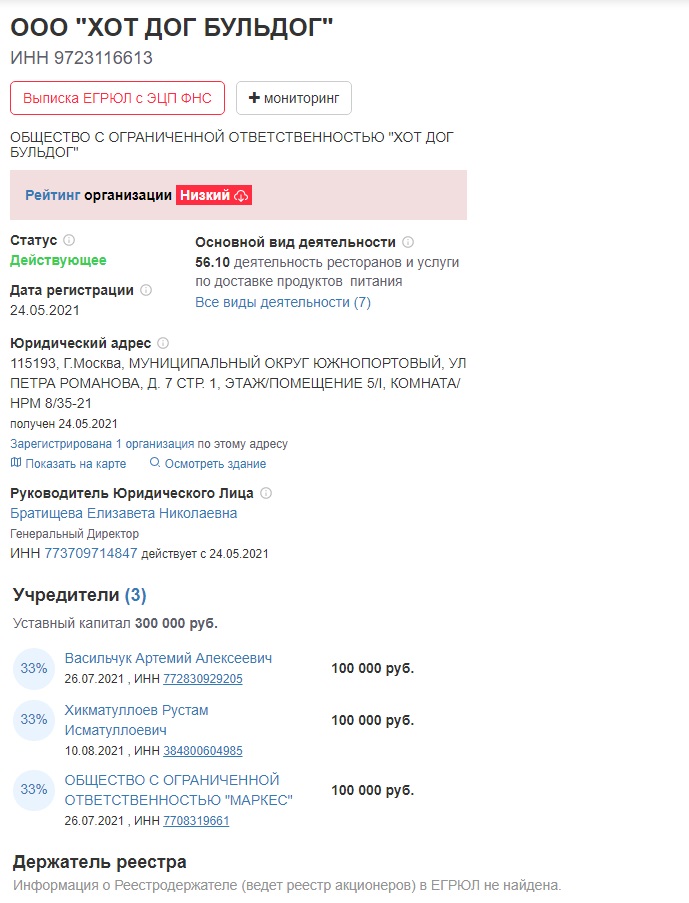 But in the case of givas, everything is not so simple and unambiguous. A company that is professionally engaged in carrying out such rallies with stars appealed to the court. Garik himself took the initiative and even indicated the amount of the fee of 3,500,000 rubles, but having received an advance payment of 1,750,000 rubles, he had no desire to participate in this venture. According to the company's representative, Garik ceased to like everything, and "the last nail in the coffin of this venture" was hammered by Marina Kravets, who joked about what was happening. As a result, Kharlamov felt ashamed and backed up.
Probably, it would be possible to return the advance and part with friends, but after long correspondence, only 1 million 200 thousand returned to the account.
Now the organizers' lawyer is trying to return the remaining amount through the court, but the case is stalled.
It should be noted that the agreement for the giveaway was signed back in March last year, but the case was never resolved to the end, and the organizers' lawyer told the press all this ugly story from beginning to end.
Article Categories:
Show Business