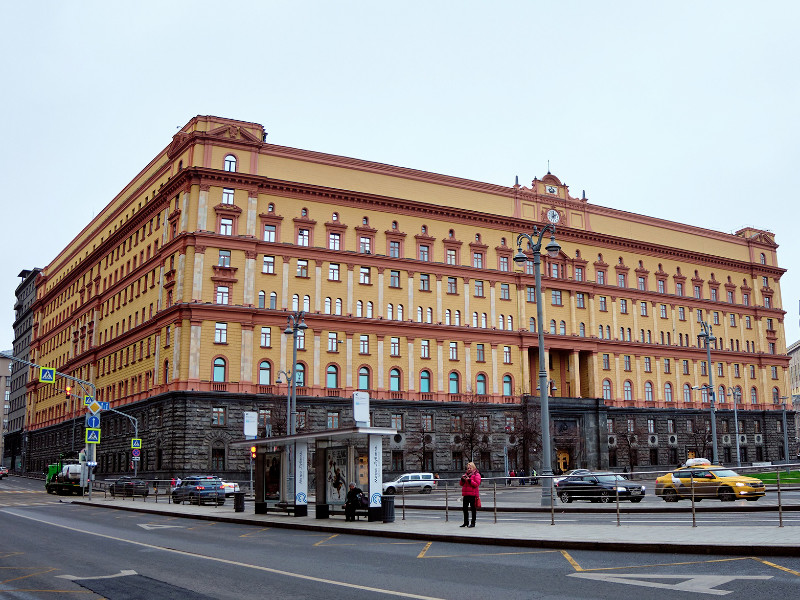 Moscow-Live.ru / Akishin Vyacheslav
The Federal Security Service has prepared a bill that provides for the possibility of introducing new payments for employees and expanding the powers of the service. The draft amendments to the presidential decree "On improving the powers and structure of the FSB bodies" have been published on the portal of legal information.
The explanatory note to the document states that the FSB must be given the function of guarding and defending the facilities of the security agencies "in connection with the increase in the number of armed attacks on the objects of the security agencies, as well as with the persistence of the threat of committing unlawful actions against them and those on them." Also, representatives of the FSB proposed introducing a number of additional payments to employees "depending on the complexity, volume and importance of the tasks performed by the military."
In addition, the project proposes to allow the FSB to receive, register and verify reports of crimes received by the security agencies, to organize and carry out the production of inquiry and preliminary investigation in criminal cases on crimes attributed to the investigators and investigators of the security agencies, as well as to organize and carry out the proceedings. in cases of administrative offenses referred by the Code of Administrative Offenses of Russia to the jurisdiction of the security agencies.
Another point in the draft amendments stipulates that the security forces will ensure "information security of the Russian Federation in the information and psychological sphere." Public discussion of the project began on December 28 and will last until January 11.
Earlier, the Federal Assembly of the Russian Federation approved a law aimed at combating censorship on the part of foreign Internet platforms in relation to the Russian media. Now Roskomnadzor will be able to block, in whole or in part, Internet resources that restrict significant information on the territory of the Russian Federation based on nationality, language, origin, property and official status, profession, place of residence and work, attitude to religion and (or) in connection with the introduction by foreign states political or economic sanctions against the Russian Federation or Russians. Separately, it is noted that the blocking may follow "discrimination against the materials of the Russian media."
The blocking will be initiated by the Prosecutor General's Office in agreement with the Russian Foreign Ministry. Resources that will be seen in violation of the new law will be included in a special list of sites "involved in violations of fundamental human rights and freedoms, the rights and freedoms of citizens of the Russian Federation." Roskomnadzor will introduce restrictive measures to this list.
Potentially, the law can be applied against popular Western social networks. The authors in the explanatory note to the document note that among the portals that in 2020 blocked the information of the Russian media, Twitter, Facebook and YouTube were seen.
The Federation Council also approved a law providing for up to two years in prison for spreading libel on the Internet. The author of the amendments, MP Dmitry Vyatkin, explained earlier that the law will also apply to bloggers and authors of telegram channels. The same punishment – up to two years in a penal colony – is introduced by the law for libel "in relation to several persons, including individually undetermined ones."
Article Categories:
Politics