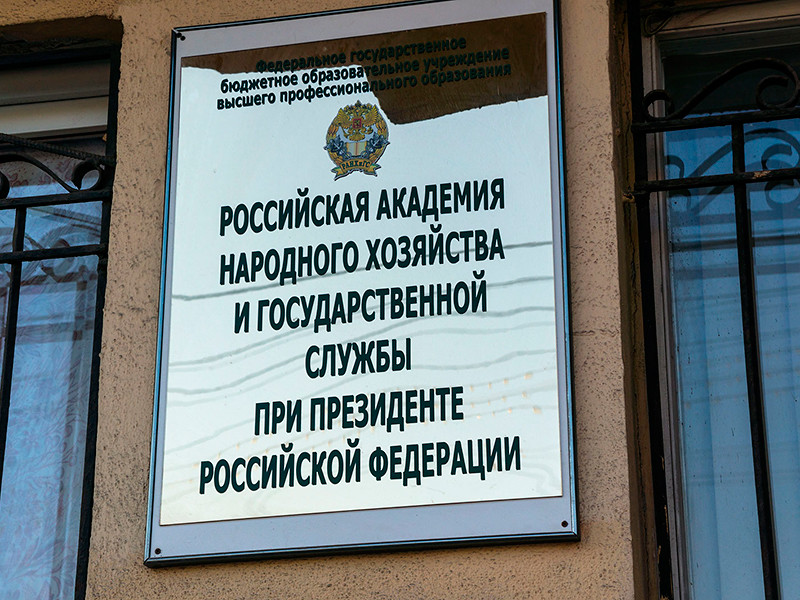 Moscow-Live / Akishin Vyacheslav
The FSB of Russia stopped the scheme of embezzlement of state funds at the Russian Academy of National Economy and Public Administration under the President of the Russian Federation. As reported on the website of the department, the employees of the academy organized a criminal scheme of embezzlement of money by receiving money from subordinates for unjustified accrual of additional wages.
"The Investigation Department of the FSB of Russia has opened a criminal case under Part 4 of Art. 159 of the Criminal Code of Russia (" Fraud "). One person involved in the case was detained red-handed while receiving money from subordinate employees of the university," the FSB website says. The name of the person involved and the amount of the theft were not specified, while the RANEPA is providing full assistance to the investigation.
"In the actions of a number of persons involved in illegal activities, there are also signs of corpus delicti provided for in part 5 of article 291 of the Criminal Code of Russia (giving a bribe on an especially large scale) and part 6 of article 290 of the Criminal Code of Russia (taking a bribe on an especially large scale ")", – added to the FSB.
A source familiar with the situation told TASS that the main person involved in the fraud case is Igor Bartsits, director of the Institute of Civil Service and Management, RANEPA. Another defendant in this case is Svetlana Larina, dean of the RANEPA State Economy Department: the court placed her under house arrest until February 21, 2021.
The public relations center of the university said that the theft of funds was revealed during the internal financial monitoring of the RANEPA, while financial abuses by the detainee did not affect budget funds. The university also noted that the qualification of illegal actions and the assessment of material damage are within the competence of law enforcement agencies. "The Academy, for its part, will take appropriate measures, including to strengthen internal financial control," the center said.
Article Categories:
Politics