The sports team Instagram, represented by scandalous bloggers, continues to "rock". Not so long ago it became known that footballer Pavel Mamaev left his wife Alana for blogger Nadezhda Sanko. Now, another ex-husband of Mamayeva, Alexander Lipova, divorced from model Sasha Kabaeva, who has already started dating hockey player Yegor Zaitsev, has publicly announced his feelings.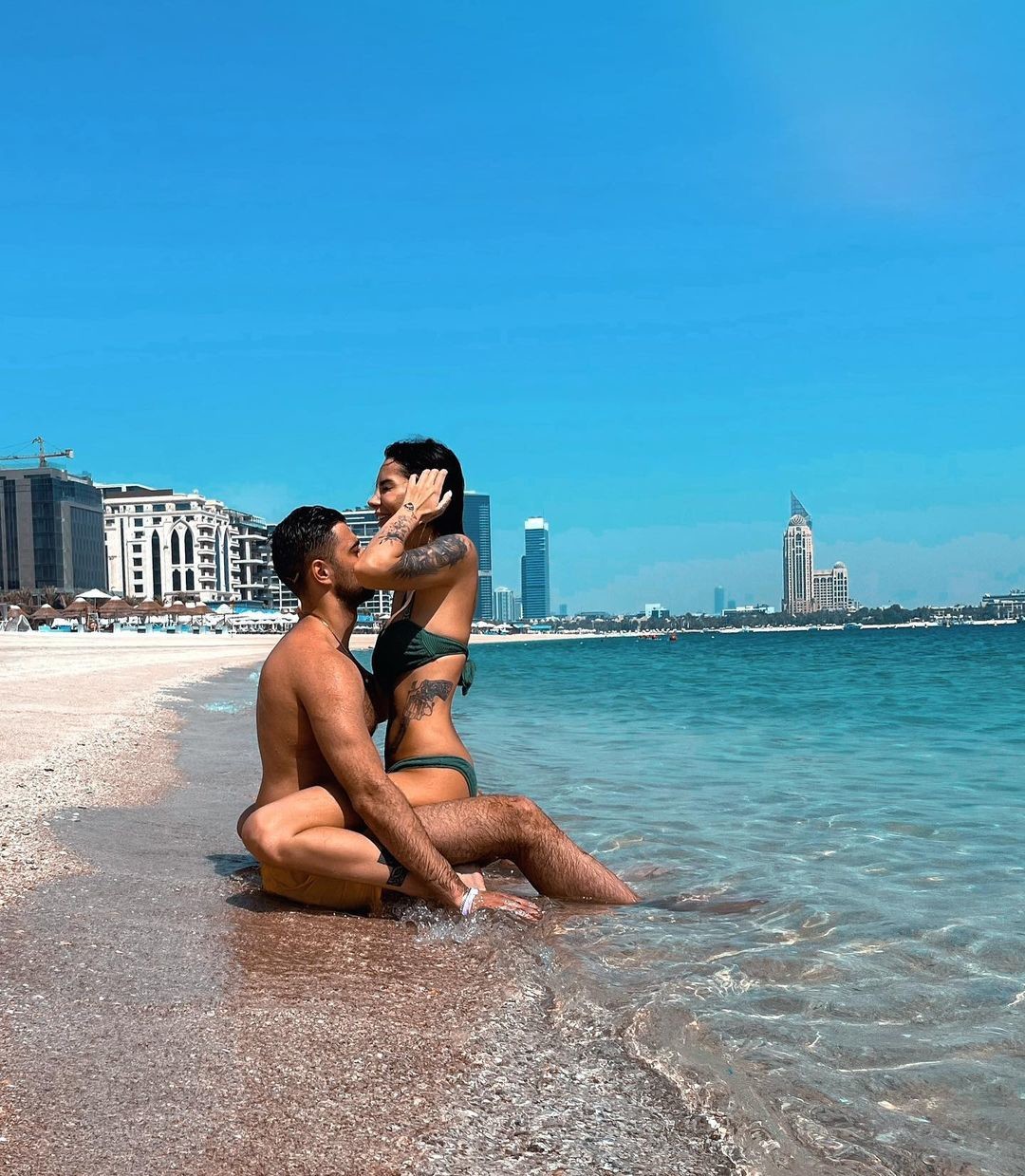 But back to Lipovoy, the other day he published a tender video with the ex-wife of football player Alexander Kerzhakov, Milana Tyulpanova.
"Every child has the right to be happy," Sasha signed the video, in which the blonde covers his eyes with her hands and kisses him tenderly.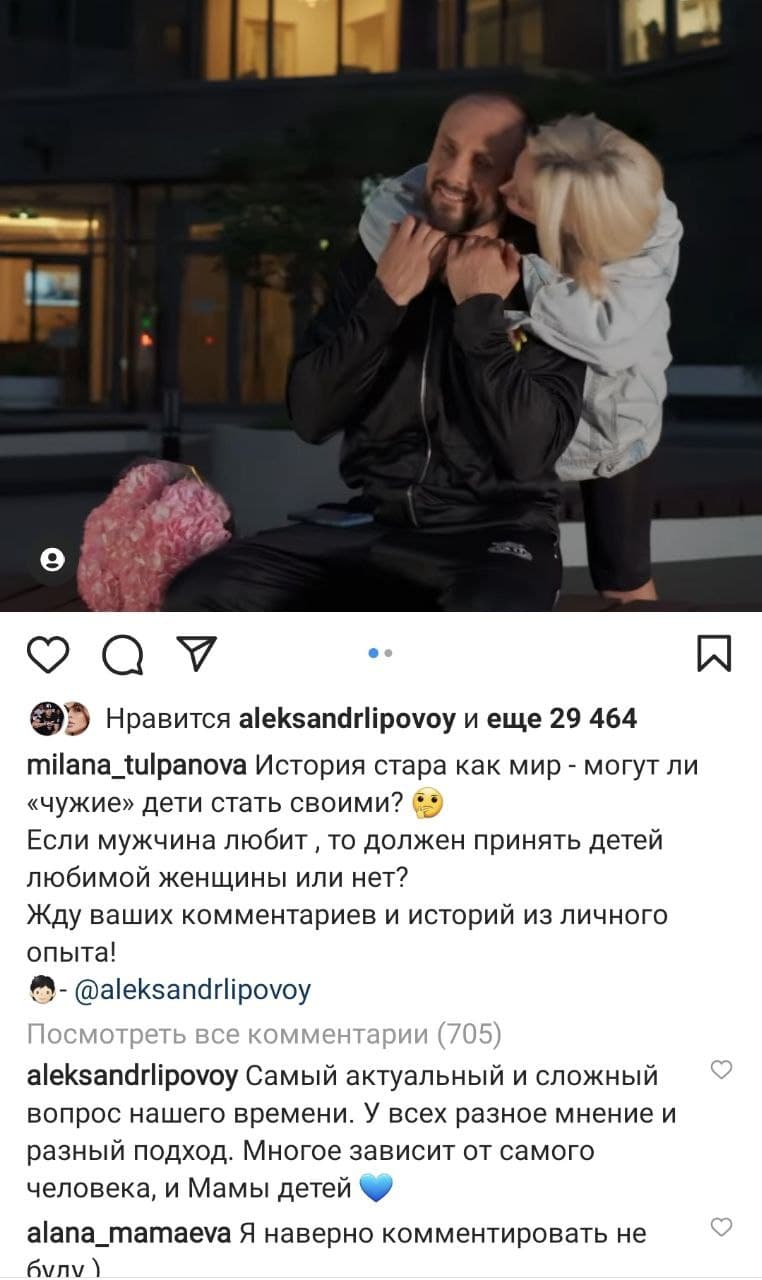 "I probably won't comment," Alana wrote sarcastically under the video.
Milana signed the footage with Lipov as follows:
"History is as old as the world – can 'other people's' children become his own? If a man loves, he should accept the children of his beloved woman or not? I look forward to your comments and stories from personal experience!"
Is it a novel or just a staged video to attract attention – so far it is not clear.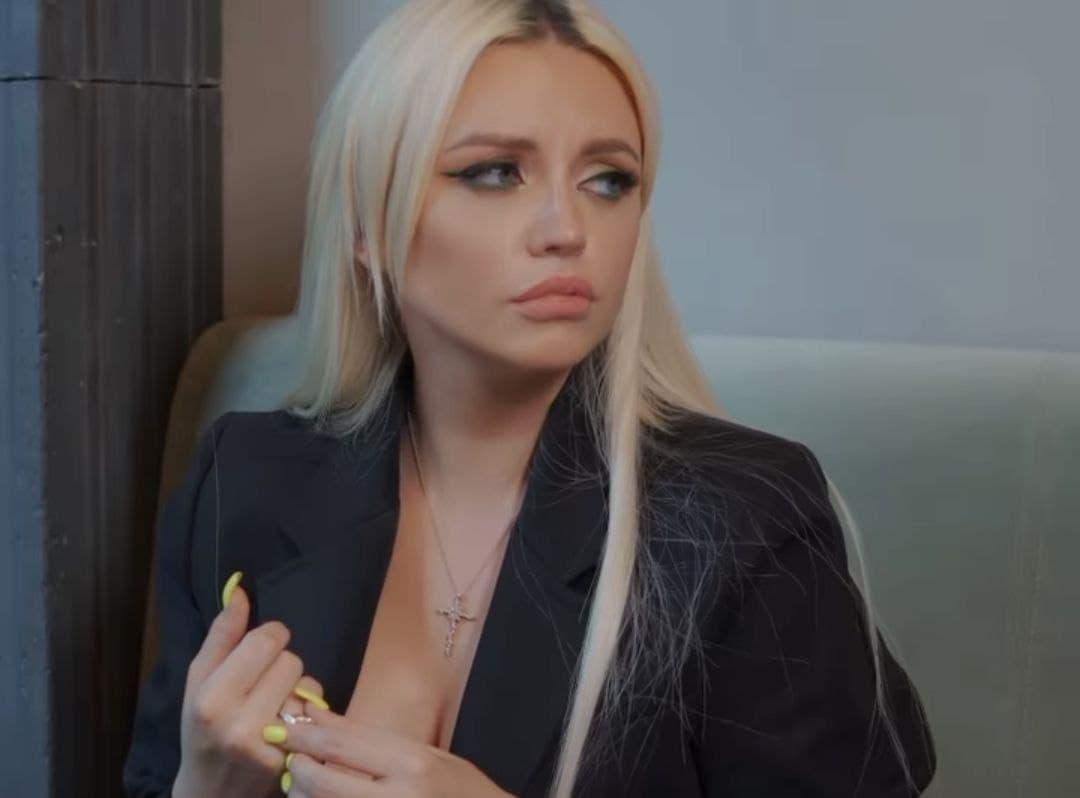 Article Categories:
Show Business