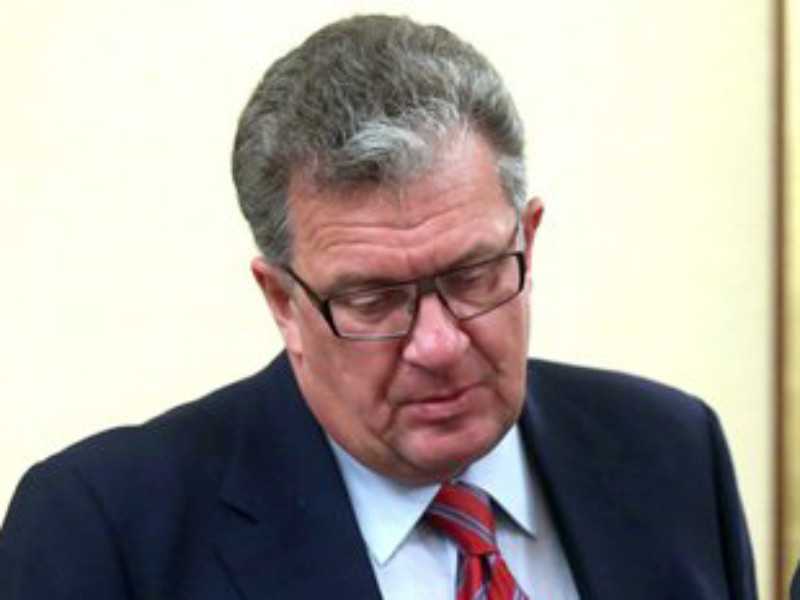 Government.ru
Former Deputy Prime Minister of Russia, ex-head of the government staff Sergei Prikhodko died at the age of 64 after a long illness. Two sources close to the family told Kommersant. Prikhodko had amyotrophic lateral sclerosis, also known as Lou Gehrig's disease.
According to Baza, Prikhodko will be buried at the Troekurovsky cemetery. Shortly before his death, they wanted to hospitalize him at the Central Clinical Hospital, but Prikhodko refused, deciding that he wanted to spend his last days with his family.
Sergey Prikhodko was born on January 12, 1957 in Moscow, graduated from the Moscow State Institute of International Relations, had the diplomatic rank of Ambassador Extraordinary and Plenipotentiary. He worked as deputy head of the presidential administration in 1998-2004, as well as an assistant to the president in 1997-1998 and in 2004-2012. In 2013-2018, he headed the Cabinet Office with the rank of Deputy Prime Minister, in 2018 he became the First Deputy Head of the Government Office. In January 2020, Russian Prime Minister Mikhail Mishustin appointed Sergei Prikhodko as his assistant.
In February 2018, Prikhodko found himself at the center of a scandal after Alexei Navalny published an investigation into billionaire Oleg Deripaska. It stated that Prikhodko rested on Deripaska's yacht, accompanied by Anastasia Vashukevich, also known as Nastya Rybka.
The scandalous investigation of FBK was based on Instagram posts and a book by a model who called herself Deripaska's mistress. The fact that she periodically rests with him is confirmed by numerous photographs. On some of them Prikhodko was spotted. According to Rybka, the case took place on a yacht, which was attended by six more "paid models".
Deripaska called the publication "a figment of the imagination of a group of people and one of the manifestations of a planned custom campaign aimed at discrediting the reputation," and Prikhodko himself – "a provocation." He called Navalny "a political loser," but did not sue him.
Article Categories:
Politics