04:48, 09/15/2020
The day before, the presenter announced that she had accepted the marriage proposal from Igor Vdovin and showed her engagement ring.
The TV presenter of the program "Morning of Russia" on the channel "Russia-1" Elena Nikolaeva on the eve of her microblog on Instagram shared the good news with her audience - a businessman Igor Vdovin made her a marriage proposal. Vdovin presented his passion with a luxurious engagement ring with a large stone, Elena has already demonstrated the jewelry on social networks.
"She said yes," 34-year-old Elena Nikolaeva laconically signed her publication, publishing a photo in which she demonstrates a ring from the groom, and he, in turn, gallantly holds her hand (the author's spelling and punctuation hereinafter are given without changes .- Prim. line.). The couple's star colleagues, for example, singer Rodion Gazmanov, a blogger, congratulated the couple on an important event. Kira Sorokina. In the comments to the publication, some Internet users speculate what kind of reaction this news will cause from Vdovin's former common-law wife Anastasia Volochkova.
Elena Nikolaeva showed the ring donated by Igor Vdovin
It is worth noting that Volochkova released information about the wedding with businessman Igor Vdovin in 2007. However, later it turned out that the marriage ceremony was fictitious, and the spouses lived in a civil marriage, without registering with the registry office. In 2005, Anastasia and Igor had a daughter, Ariadne, but this did not help the girl's parents to maintain a relationship, and later the union broke up.
"I had a splendid wedding. But at the same time, I have never been married: we never put stamps in my passport. I needed a show. And now I want a family. If I decide to marry again, I would like to have a wedding in Paris, in a Catholic church, "the ballerina reasoned after breaking up with a businessman in an interview.
Igor Vdovin and Anastasia Volochkova with Ariadna
Vdovin's relationship with Elena Nikolaeva became known in July 2019, when the TV presenter appeared at the premiere of a remake of the classic animated film The Lion King with 13-year-old daughter Anastasia Volochkova Ariadna. At first, the TV star refrained from commenting, but in the fall Elena nevertheless decided to tell in an interview that she and Vdovin are a couple. Elena and Igor met in 2017 at an entrepreneurship forum in the Moscow region.
Igor Vdovin and Anastasia Volochkova
"Igor did not know that I was the presenter, he did not watch TV, and I, in turn, was never interested in gossip. Of course, I heard the name of the ballerina Anastasia Volochkova. But the information about her personal life somehow passed me by. Maybe because I'm not fond of ballet at all. I associated Igor Vdovin exclusively with entrepreneurial activity and his speeches at economic forums, "the journalist said then.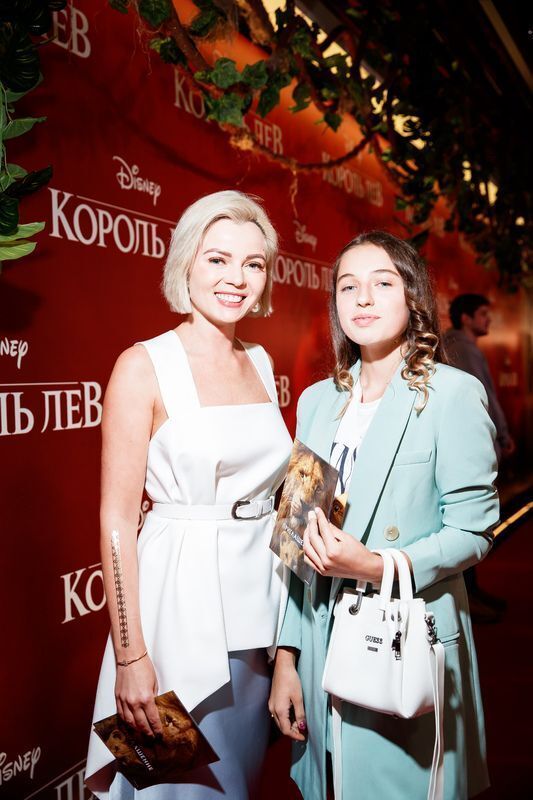 Elena Nikolaeva with Ariadna
The first meeting between Nikolaeva and Vdovin took place five months after they met. Despite the fact that they really liked each other, the presenter was in no hurry to enter into a relationship. It took her nine months to ascertain the seriousness of the businessman's intentions. It is worth noting that Ariadne and Elena had a very warm and almost family relationship. The girl often goes out with her father's bride and looks quite happy.
Nikolaeva spoke about the special relationship with the child of her future husband in an interview. "I admire her, feel tenderness and warmth for her. We all go to the cinema, theater, concerts together. We play board games at home. And on Sunday we gather at our big table for a late breakfast, which turns into lunch, "- said Nikolaeva.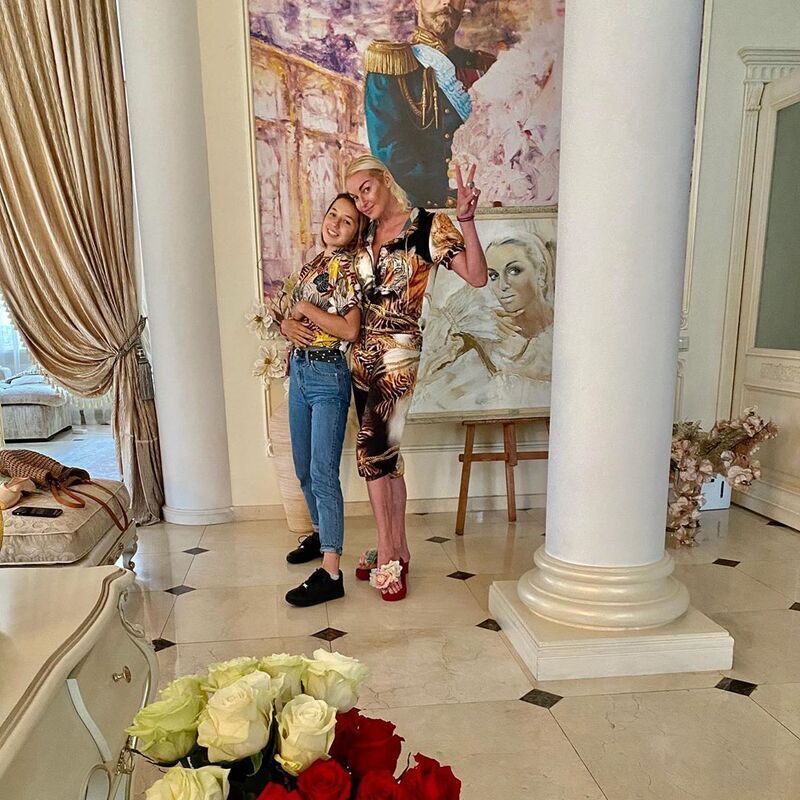 Anastasia Volochkova with Ariadna
Read also:
The daughter of Anastasia Volochkova was published with the new darling of her father Igor Vdovin
TV presenter Elena Nikolaeva first spoke about the affair with ex-husband Anastasia Volochkova
13-year-old daughter of Anastasia Volochkova was published with her father's beloved Igor Vdovin
Article Categories:
Show Business