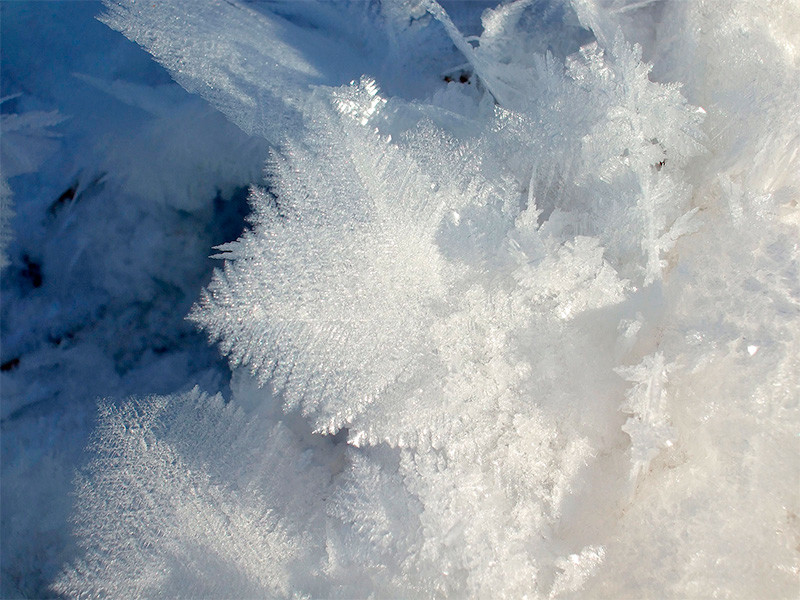 Moscow-Live / Mikhail Tikhonov
Frosts will hit the Moscow region next week – at night the temperature can reach minus 27 degrees Celsius. This was reported in the weather center "Phobos", noting that such frosts in Moscow have not been since 2018, reports "Interfax"…
"The beginning of next week will be marked by the Arctic invasion. Under the influence of the relatively solar anticyclone, cold northeastern winds will blow and frost will hit," message… On Monday night it will get colder to minus 15-20 degrees, and in some places to minus 20-25 degrees. The daytime temperature will be minus 11-16 degrees. On Tuesday, the temperature in the morning will be minus 19-24, and in some places -27 degrees. In the afternoon on January 12, it will warm to minus 13-18 degrees, but this temperature will be about 10 degrees below normal.
Until the end of this week, snow will occasionally pass in Moscow and the Moscow region, the height of the snow cover will grow from 21 to 27 cm, which is even higher than the norm. At night it will be minus 7-12 degrees, in the daytime – no higher than minus 5-10.
Recall, January 5 Hydrometeorological Center warnedthat weather anomalies are expected in several regions of Russia in the coming days. The report noted that abnormal cold awaits residents of the Sverdlovsk, Kurgan, Omsk, Kemerovo regions and some other regions of the Urals and Siberia.
"In the Urals, temperatures are noticeably lower than normal in regions such as Sverdlovsk, Chelyabinsk, Kurgan, Tyumen regions. Night temperatures will be up to minus 25-30 degrees, which is 5-10 degrees below normal. The weather is completely cold, and in the Far Eastern Federal District, on the contrary, it is warm. In the north of Taimyr, Yakutia, the temperature is 20-25 degrees above normal, "noted Roman Vilfand, scientific director of the Hydrometeorological Center of Russia.
Forecasters recorded extremely low temperatures in the Asian part of Russia during the crescent. "Still there (on the Asian part) you can … call it an anticyclone, an anticyclone, because it determines the weather for a long time. This is a truly unfavorable event. It is estimated that for another five days at least the temperature will be below normal by 10- 15 degrees in such densely populated areas where a huge number of people live: Omsk, Tomsk, Novosibirsk (regions), Altai (Territory), the south of the Krasnoyarsk Territory. It's really just very cold there, "- said Vilfand.
Article Categories:
Politics