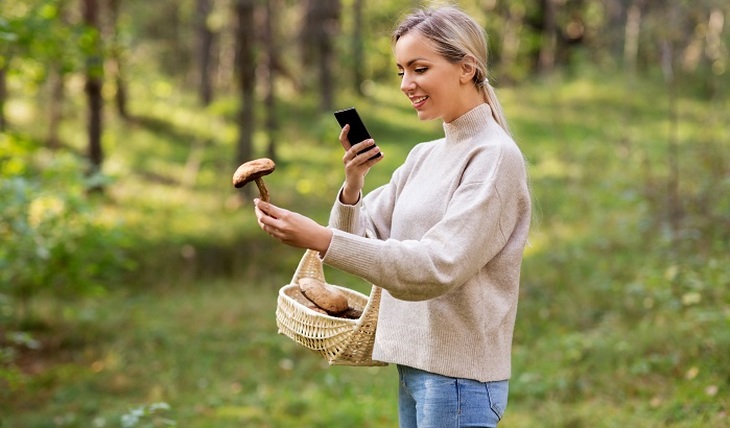 This summer, in many regions of the country, nature decided to pamper Russians with an unprecedented harvest of mushrooms. But at the same time, cases of missing mushroom pickers have become more frequent.
Most often, search engines and the police have to look for pensioners lost in the forest. And they are not always found alive. Volunteers remind the rules that will help you get out of the forest or let yourself be discovered as soon as possible.
WERE BROUGHT OUT OF THE FOREST ON A STRETCHER
Reports of the Ministry of Internal Affairs about the missing and found mushroom pickers in July resemble combat ones. Pensioners are at risk due to chronic diseases: someone became ill with a heart, another had a stroke, a third got confused, because his memory is already bad. Therefore, older people should definitely take the necessary pills and a bottle of water with them to the forest.
In the Bagrationovsky district (Kaliningrad), on July 25, a missing 76-year-old mushroom picker was found dead in the forest. The last thing he had time to say on his cell phone to his wife was that his legs were weak and he sat down under a tree to rest.
In the Omsk region, volunteers and cynologists with dogs searched the forest for a day for a 57-year-old resident of the village of Maksimovka. Volunteers of the Dobrospas-Omsk detachment had to carry the man out on a stretcher; he could no longer move independently.
The same thing happened to a pensioner in Severouralsk (Sverdlovsk region). But the woman was even more unlucky: she disappeared on July 11, and was found barely alive, but unable to move and speak on July 16. The woman's cell phone was dead. A pensioner with severe dehydration and hypothermia was taken to the hospital, volunteers of the Lisa Alert search and rescue team said. And these are just a few of the many cases. How not to get lost and how to be found?

LIFE DEPENDS ON SIMPLE THINGS
When going to the forest, make sure that the mobile phone (it must be taken with you) is fully charged. The phone can save your life. If you realize that you are lost in the forest, it is better to stay where you are and call "112".
It would be nice to have a GPS navigator with you. But not everyone has it.
In the forest you need to wear bright clothes: red or orange is better. So it will be easier to detect you, and you will not get lost with your comrades on mushroom hunting.
If you go to the forest alone, be sure to warn relatives and friends about this in advance.
Remember the landmarks when moving in the forest: a stump, a broken branch. And power lines in general can lead you to human habitation, pay attention to them first of all.
Remember that a walk through the forest can be delayed. Therefore, you need to take matches or a lighter, a bottle of water, sandwiches with you.
If you get lost and dusk is approaching, you don't need to feverishly look for a way out in the dark: you can fall into some kind of hole, break your leg and eventually stay in the forest forever. Sit with your back against a tree and make a fire. It will help keep you warm, drive away insects and animals, and attract the attention of those who are looking for you.
The fire will help to find you during the day. Thick foliage often makes it difficult to find mushroom pickers who have disappeared in the forest from the air when searching with a quadrocopter, but the smoke of a fire will be visible from above.
Volunteers advise hanging a whistle around your neck before heading into the forest. The voice of the lost traveler quickly breaks. A person cannot scream and call for help for a long time. But whistle – as much as you like!
Olga Poplavskaya.
Photo: ADOBESTOK
Article Categories:
Interesting