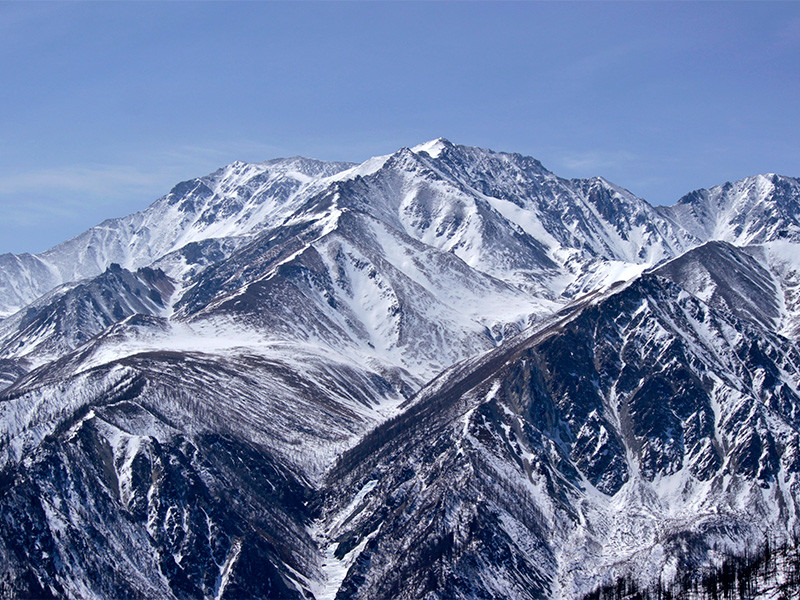 Photo: Arkady Zarubin / Wikimedia Commons
In the Tunkinsky region of Buryatia, five tourists were hit by an avalanche, three of them were completely covered with snow. This was reported on May 3 at the Republican Agency for Civil Defense and Emergencies.
"Two managed to escape, three were completely covered with snow. Rescuers of the BRPSS, who had been on Munku-Sardyk mountain at the annual training camp since April 22, moved to the scene to help the survivors and search for the bodies of the dead," TASS reports.
On the website The main department of the Ministry of Emergency Situations of Russia reported that a message was received from the operational duty officer that a snow mass had descended on the Gorelov pass near the village of Mondy. An unregistered tourist group of five was on the route in this area. The Ministry of Emergency Situations added that two people from this group got in touch and asked for help.
"To provide assistance from the village of Kyren, rescuers of the Buryat Republican Search and Rescue Service went to the site. To strengthen the grouping and carry out rescue operations, it is planned to take off the Mi-8 EMERCOM of Russia to deliver rescuers from the village of Nikola, Irkutsk Region and evacuate the injured. from hard-to-reach terrain, "the message says.
It soon became known that one of the missing tourists had died. The search for the other two members of the group continues, and the two surviving tourists were unharmed.
The Tunkinsky region occupies the Sayano-Pribaikalskaya part of western Buryatia. It is home to about 20 thousand people.
Article Categories:
Politics