Adelina Sotnikova was supposed to take part in the show, but she had to leave. It just so happened that her partner was David Manukyan, but he received a serious hand injury during training and will not be able to skate. Nevertheless, he did not leave the project, but climbed into the jury, but the transfer management got rid of Sotnikova.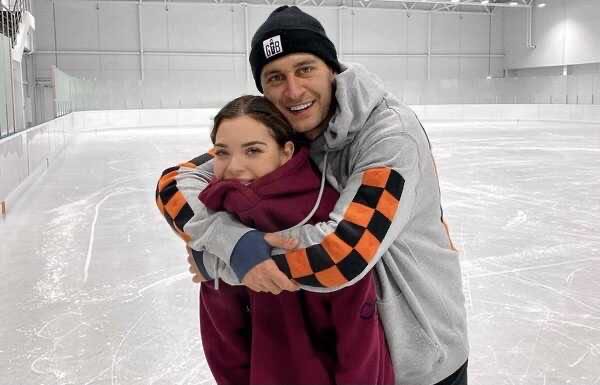 Manukyan was suddenly injured, having skated three months of rehearsals, and Adelina had to urgently look for a new partner. But in a short period this turned out to be impossible, none of the candidates for Dava's place passed the tests or could not agree on the schedule.
"We know that many were waiting for her appearance, we really appreciate the audience's sympathy. However, despite all the efforts of the team, she failed to find a suitable candidate for a pair. None of the guys approached Channel One: someone does not skate at the proper level, someone does not suit in the media. When we had already lost hope, my close friend Igor Zhizhikin called me and offered to invite the amazing actor Pavel Chinarev – the star of the Major TV series, Devyatayev, Deadly Illusions and dozens of others – to the project. We asked him to come to the ice in a friendly way, and it turned out that Pasha skates amazingly, plus he fits the format of the show. She and Adeline would make an incredible pair. As an actor, by the way, he is now taking off, he has a busy schedule. But, alas, something was missing, the parties could not come to an agreement. Therefore, we are forced to leave the "Glacier", as we understand that the struggle is already underway, the guys are training every day. And we have already spent quite a lot of time searching, alas, unsuccessfully, "- said the director of the skater.
Article Categories:
Show Business