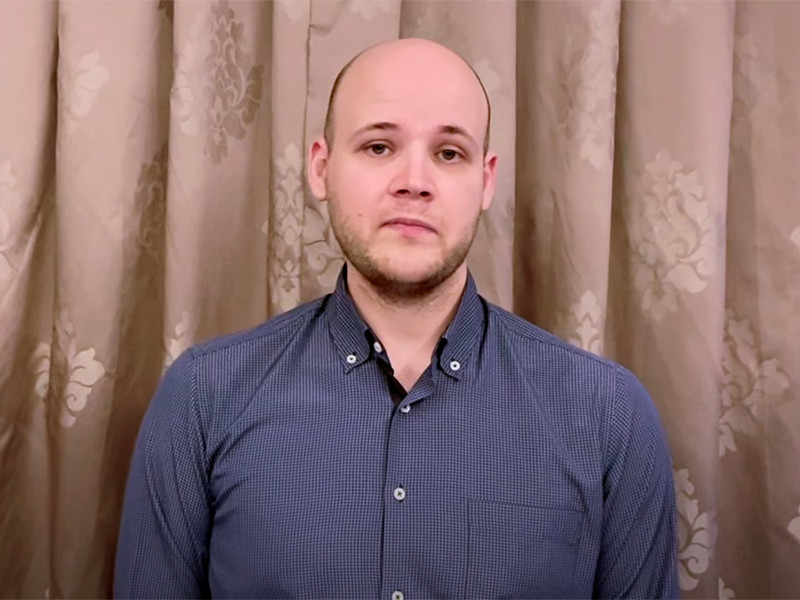 Navalny's headquarters / Youtube.com
The lawyer of the Anti-Corruption Foundation (FBK), a citizen of Belarus Vladlen Los, who, after being detained in Moscow on January 21, was ordered to leave Russia until January 25 and was banned from entering the country for five years, was taken to the border in handcuffs and with a bag on his head.
After the arrest, Los was arrested for three days and placed in a special detention center. On January 24, after the expiration of the term of his arrest, the lawyer was again detained by unknown people in civilian clothes, he said in a video on the channel of Alexei Navalny's headquarters.
"They handcuffed me and put a sack on my head. After that they put me in a minibus, and we drove for about ten hours towards the border of the Republic of Belarus," Los said. After midnight, by the expiration of the term for the lawyer's voluntary departure from Russia, he was informed that he had violated this term and was now deported.
"I had every reason to believe that the Belarusian police would arrest me at that very second, but this did not happen. The security officials escorted me to the airport, I left Belarus and now I am in a safe place," Los said. On the day of the rallies in support of Navalny, January 23, the FBK lawyer was supposed to work with his colleagues on the hotline to help detainees.
On January 21, in addition to Los, FBK lawyer Lyubov Sobol was detained. She was pulled out of the car, having previously blocked it, and taken to the police station, where a protocol was drawn up on the repeated violation of the rules for holding rallies (part 2 of article 20.2 of the Administrative Code of the Russian Federation). The next day, the Simonovsky court in Moscow fined her 250,000 rubles for "calling for unauthorized rallies."
Article Categories:
Politics