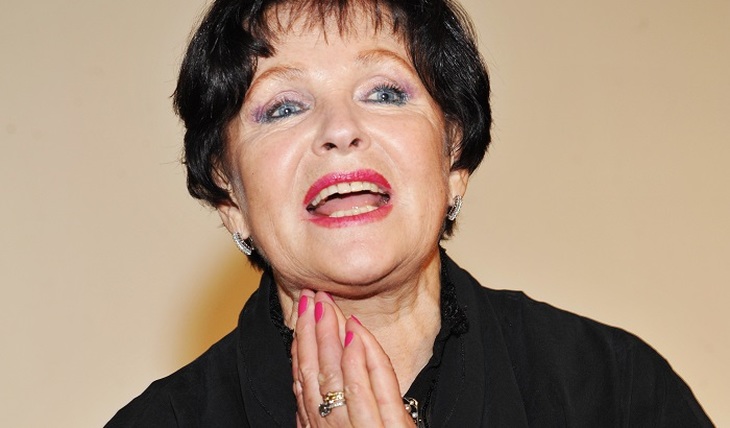 The legendary actress has long been walking only on crutches. He does not even dream of getting rid of them – his health is completely undermined. And in this, according to the star, Russian doctors are to blame!
86-year-old Natalya Fateeva lives alone, she has a difficult relationship with children, the actress does not communicate with them. Therefore, he can rely only on his own strength. And there are less of them! After all, Natalya Nikolaevna is seriously ill: she can barely walk because of problems with her leg.
– I am a victim of our medicine, criminal negligence! – said the actress recently.
Several years ago, Fateeva was diagnosed with arthrosis. To solve this problem, Natalya Nikolaevna underwent surgery in Israel – her worn out hip joints were replaced with artificial ones. One of the prostheses did not take root, the inflammation began. And the treatment in a Russian hospital, according to the people's artist, was incompetent. Because of this, the infection spread throughout the body and ate soft tissues and bone. Fateeva had to endure five more operations, but there is no improvement.
– For the rest of my life I have to walk on crutches! – Natalya Nikolaevna complained.
It turns out that because of the doctors, she actually became disabled?
"People face different doctors," says the actress Larisa Luzhina. – Whoever is lucky. Fateeva was apparently out of luck. But I cannot complain about our medicine. On the contrary, I was fortunate enough to deal with very good doctors. I was observed and treated at the Vishnevsky military clinic in Krasnogorsk, and they helped me a lot. I would even say – saved. I had heart surgery there. I will even ask you to convey my gratitude to the head of the hospital, Alexander Vladimirovich Esipov. In general, I am very grateful to all the doctors I met and communicated with. I have great respect for them. And I really believe in them.
"Each person carries his own load, collected during his life," says the actress Valentina Titova, who, like Fateeva, was also married to Vladimir Basov. – Well, that means that Fateeva has such a burden, since it is so hard for her now … I live by my own rules. For example, I don't go to the local polyclinic. There may be information leakage from there, but I don't want anyone to know what I have and how. I go to another city, take tests for a fee. I consult with doctors there – also for money. Although I have a tiny pension. But I can spend money on health. Moreover, paid medicine in the provinces is several times cheaper than in Moscow. So I'm even saving. It's generally easy for me to live. I love everyone and always forgive everyone. Everyone rushes his cart …
"I can understand Natalia Fateeva," says another colleague of hers, Zoya Zelinskaya. – Because my dad and my husband died due to an oversight of the doctors. One doctor missed my father's appendicitis and left him at home. He died of appendicitis. And my husband had a cerebral hemorrhage right at work. He was taken to the hospital. When I got through there, the doctor told me: "I didn't do the operation because I didn't have the necessary instruments." Can you imagine that? And then it turned out that this doctor was sent to neurosurgery from traumatology! And it was not any, but the Kremlin hospital! ..
These are the stories in my life. But doctors are all different. I myself, thank God, was not seriously ill with anything. Only when problems with blood pressure began, I turned to one doctor. To a regular clinic. And it turned out to be an amazing, wonderful doctor! I completely trust him. When necessary, I call and ask for advice. In general, if we talk about medicine in general, then the situation with the pandemic has shown that our medicine is just ahead of the rest of the planet. Maybe something is wrong somewhere in normal times. But in a moment of trouble, danger, our doctors were able to mobilize so much and showed themselves so that one can only be proud of them!
Lydia Mezina.
Photo by A. Lomokhov.
Article Categories:
Show Business