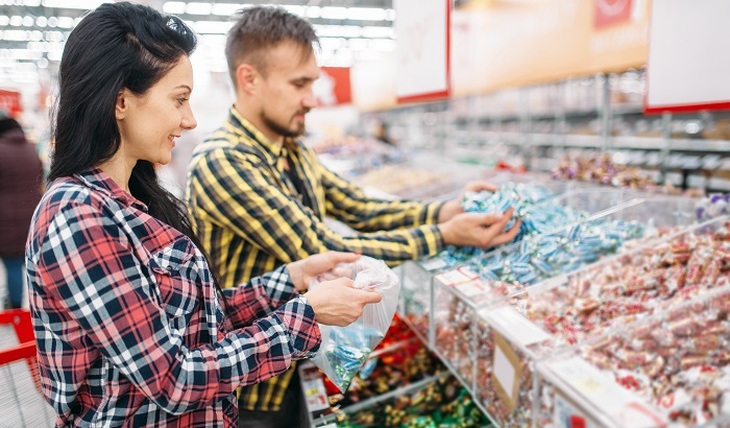 Manufacturers of sweets, cakes and other sweets said they were forced to reduce many of the ingredients in their recipes or change them to cheaper counterparts.
This is due to the rise in prices for sugar, milk and eggs, which will inevitably lead to the fact that such products will become worth their weight in gold.
"The cost of this cake is about 500 rubles. The store will ask for it about a thousand. It is now. But in six months its cost will rise to one and a half, or even up to two thousand. Will you buy it for that kind of money? " – Asks journalists the manager of a small confectionery enterprise Konstantin Ivanovsky. Representatives of the press shrug their shoulders modestly: if there is some important event, then, of course, they will buy it. But in principle, the cake is not worth that kind of money.
In the Lukhovitsky district of the Moscow region, where the enterprise operates, there are not so many people who are ready to give a couple of thousand for this sweet at least once a year. But to reduce the price for confectioners is to work almost at a loss. In just one year, the cost of sugar for producers increased by 60% – from 26 to 42 rubles per kilogram. Vegetable oil has risen in price by 2.5 times over the year – from 48 to 112 rubles. The price of eggs began to rise back in 2018, and now in different regions it has jumped by about 30%. As a result, the most unpretentious sweets with fondant filling, which used to cost 150-180 rubles, are now sold at 200-250 rubles. And there are fewer and fewer people willing to buy them. This means that the only solution for manufacturers who want to retain customers is to use much cheaper and lower quality ingredients. Representatives of retail chains are already insisting on this – the sweets that have risen in price are simply not sold out.
"Retailers themselves offer to make sweets a little simpler, but a little cheaper, they sell the best products either with big discounts, or those that are cheaper due to lower fat content. Fat is the most expensive thing in candy today. If earlier a candy with a fat filling inside the lipstick was perceived with a bang, now the buyer does not need fat inclusions, because of the high price, people do not understand why pay for it, "says Leonid Baryshev, General Director of one of the Russian holdings.
The confectionery industry has already suffered significant losses during the pandemic, he said. Literally everything has risen in price – cocoa, sugar, flour, packaging. As a result, the cost of production during this difficult period increased by about 30%. And the purchasing power of the population has fallen sharply. Even the leading enterprises are struggling to hold on.
The main Russian suppliers of sweets to store shelves – the Babaevsky concern and the Krasny Oktyabr confectionery factory – recently published reports, from which it is clear that they ended the first half of 2021 with losses. In addition, confectionery factories are heavily dependent on imports of raw materials that are not produced in Russia. Almost half of Babaevsky's ingredients are imported from abroad, while Krasny Oktyabr has a little less – 23.2%.
Confectioners themselves complain that sweets are not perceived as a staple food in our culture. "People accept them as a dessert, a treat they can afford after purchasing the staple foods. Accordingly, when the family budget saving mode is turned on, confectionery products are subject to sequestration. Obviously, at present, quite a lot of households in our country have switched to the model of economical consumption, "the Russian Association of Confectionery Enterprises" Askond "notes.
Natalia Purtova.
Photo: ADOBE STOCK
Article Categories:
Economy