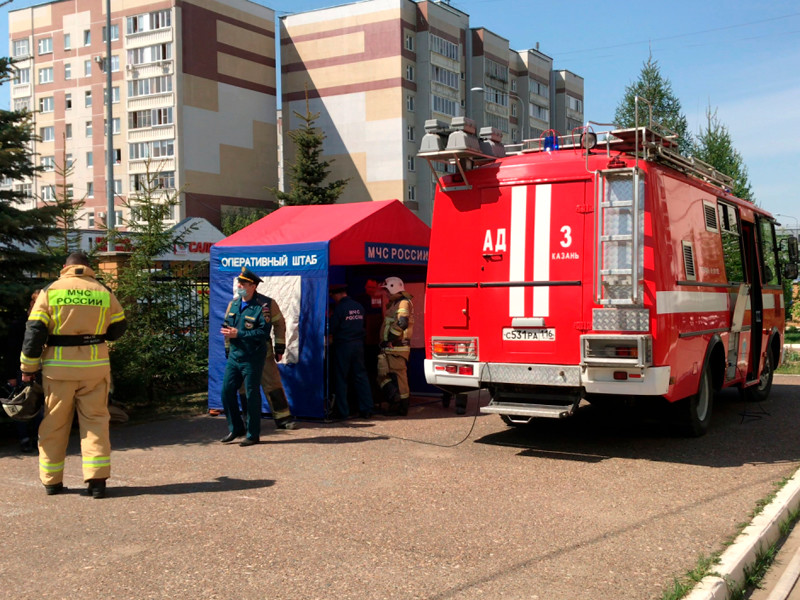 NAC
Students and staff of school N27 at st. Nursultan Nazarbayeva, 48 in Kazan were evacuated on Friday afternoon after the information about the planted explosive device, the representative of the mayor's office of the republican capital told reporters, Interfax reports.
"After the announcement of an explosive device in school N27, the children were evacuated to school 41. That's about 80 children. While one building has been examined, nothing has been found," he said.
Later, the press service of the Kazan mayor's office announced that the sappers had not found explosives at the school. "As shown by the survey, the call turned out to be false," – said the city administration.
Last night there was a message about a bomb planted in the Kazan school N174. Police officers, dog handlers and an ambulance arrived at the scene. According to eyewitnesses of the night incident, people were evacuated from the building.
Earlier, residents of a high-rise building on Universiade Avenue and one of the houses in the Universiade Village were evacuated in Kazan.
Recall that on the morning of May 11, an armed 19-year-old former college student Ilnaz Galyaviev came to gymnasium No. 175, where he detonated an improvised explosive device and opened fire from a semi-automatic rifle. As a result, seven pupils of the eighth "A" grade (three girls and four boys), as well as 25-year-old English teacher Elvira Ignatieva and 55-year-old Venera Aizatova, who taught in elementary school, died.
Article Categories:
Politics