The organizers of the illegal rallies failed to gather a large number of participants. The respondents made this assessment "Days.ru"political scientists.
Daria Kislitsyna, head of the laboratory of new technologies at the Expert Institute for Social Research (EISI), candidate of political sciences, noted that if blogger Alexei Navalny's videos posted on the Internet really had such a number of views, it would be converted into much larger campaigns.
"Now we see that this is not the scale that the organizers expected," the analyst stressed.
I was not impressed by the number of participants and a member of the EISS expert council, political scientist Oleg Matveychev. "We expected a" revolution ", but in fact, it is not even close to the events in the USA, France, Germany, when 200 thousand people took to the streets, and this was considered the norm. And we have barely 100 thousand in the whole country," said the expert.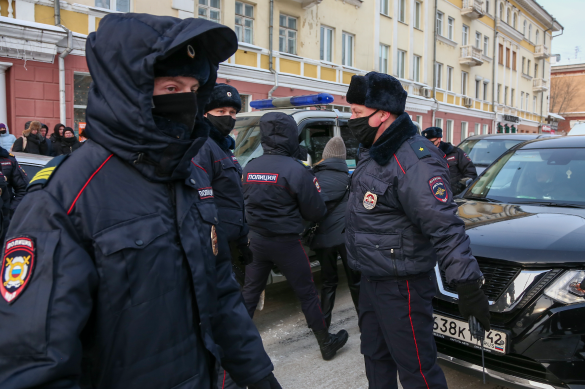 At the same time, a large number of children are noted among the participants in illegal actions. Experts condemned the involvement of minors in such events.
Daria Kislitsyna recalled that a citizen gets active suffrage at the age of 18. "In my opinion, at this age there is relative political maturity and readiness to make decisions," she said.
"But now we see the involvement of children with an emphasis on going out. We are witnessing provocations of the opposition, its readiness to expose minors to physical danger," the expert comments.
The adult audience had a huge number of questions about the film published by Alexei Navalny, noted Oleg Matveychev. "Since all statements are unsubstantiated, there are no real documents and evidence. I'm not even talking about the fact that studies have appeared that show that the film was originally released in English. And Navalny is just voicing what they write to him from abroad – he is not a leader at all, "the expert stated.
In contrast to the adult audience, minors have not yet sufficiently developed critical thinking, the political scientist noted. "In this sense, it is easy to raise children to such actions," the analyst concluded.
The absence of the announced mass scale of events was also stated by political analyst Alexei Martynov. "An active conversation in the same networks and live with children and parents turned out to be a very effective and simple measure," the expert wrote in his telegram channel.
READ "DNI.RU" IN "INSTAGRAM" – GIFTS AND EXCLUSIVE
Article Categories:
Politics