The United States has decided on a candidate for the post of President of Belarus. Political scientist Andrei Suzdaltsev made this point of view.
The Belarusian elite found itself at a crossroads after the August 9 elections. On the one hand, she has a hope that Alexander Lukashenko will stay in power, on the other, the circle of the Belarusian leader hopes that they can leave the country in the future, Andrei Suzdaltsev noted.
The Belarusian elites hope that the scale and potential of the protests will continue to diminish and that Lukashenka will be able to remain in power indefinitely. "This misconception can fail," Suzdaltsev said.
In Belarus, people who are seen as a replacement for Lukashenka. The expert noted that the United States has already decided on such a candidate.
"Washington has such a person whom they are now cautiously trying to promote, he is the son of a famous Belarusian nationalist," the Ukraina.ru portal quotes the political scientist.
Earlier, Suzdaltsev suggested that Lukashenka started a constitutional reform in order to transfer power to his eldest son Viktor. The expert believes that for the next couple of years the Belarusian elite will prepare for the transition of power.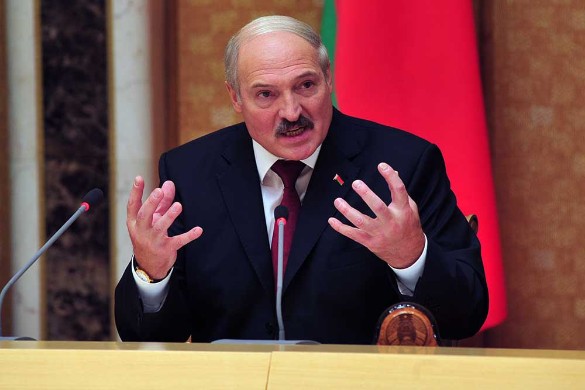 Protests in Belarus began after the August 9 presidential elections. The European Union did not recognize the victory of Alexander Lukashenko. Sanctions were imposed against several dozen Belarusian officials. The President was not included in this list.
In the midst of protests, Lukashenko announced a constitutional reform. On October 10, he visited the KGB pre-trial detention center, where he discussed the upcoming changes with former presidential candidate Viktor Babariko and members of the opposition coordination council.
Article Categories:
Politics