Russia only formally supports the President of Belarus Alexander Lukashenko, military expert Vladimir Trukhan is sure. In his opinion, the Kremlin is secretly preparing his successor from Batka.
Lukashenko is currently the only center of power in Belarus, so Moscow has to deal with him, the political scientist said. At the same time, the Kremlin is playing its own game and preparing a new president of the republic, Trukhan said.
"This work is much more important than decorative support for Lukashenka," the military expert said on the Politwera YouTube channel.
According to the political scientist, despite the meeting between Vladimir Putin and Alexander Lukashenko, Moscow only pretends to support the Belarusian leader. In fact, the Kremlin simply allows him to remain in power for a while, Trukhan is sure. Preparation of a successor is not a quick matter, the expert noted.
Earlier, political scientist Arseniy Sivitsky said that Russia is interested in turning Belarus into a parliamentary or presidential-parliamentary republic. There is no place for Alexander Lukashenko in such a coordinate system.
Moscow insists on constitutional reform in Belarus and the transfer of some of the presidential powers to other levels. The ultimate goal of the Kremlin is to remove Lukashenka from the game, Sivitsky said.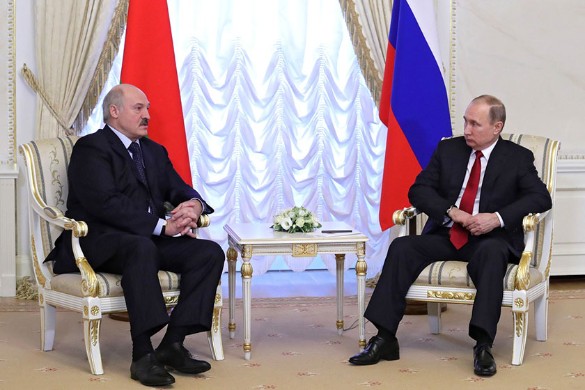 Earlier, the constitutional reform in Belarus was commented on by Russian Foreign Minister Sergei Lavrov. He called on Alexander Lukashenko for a nationwide dialogue. It is necessary to involve all political forces, including the opposition, the head of the foreign ministry is sure.
The political crisis in Belarus began on August 9. The opposition and the West supporting it do not recognize the re-election of Alexander Lukashenko for a sixth term. Last Sunday, at a protest in Minsk, law enforcement officers detained more than 600 demonstrators.
Article Categories:
Politics