Svetlana Tikhanovskaya's ultimatum to the authorities of Belarus is a serious threat to the regime of Alexander Lukashenko, says Doctor of Political Sciences Andrei Manoilo. In his opinion, the "color revolution" scenario is being realized in the republic and the president may be surrendered by his associates.
In her ultimatum, Tikhanovskaya demanded that Lukashenka announce his resignation by October 25. While the president's attention is diverted to the fight against the opposition, the United States established contacts with the head of state's inner circle, Manoilo believes.
"As a result, Lukashenka may be surrendered by his own associates," the expert said in a comment to RIA Novosti Crimea.
According to Manoilo, behind Tikhanovskaya's ultimatum lies Washington's demand for Lukashenko's resignation. The political scientist called the former presidential candidate of Belarus an "American puppet."
The expert noted that the West allocates a lot of money to sway the situation in Belarus. The issue of overthrowing Lukashenka may be resolved in the coming weeks, Manoilo said.
A member of the political council of the United Civil Party of Belarus Lev Margolin speaks with a similar assessment. The turning point for the regime of Alexander Lukashenko may be the end of October or the beginning of November, he believes.
During this period, all problems will converge at one point in time: the economic situation is deteriorating, Moscow refuses to finance official Minsk, moreover, the time that Tikhanovskaya took to fulfill her demands is running out.
Under such conditions, stabilization of the situation in Belarus is impossible, Margolin is convinced. A stalemate has developed in the country, but the scales are tilting towards the opposition, the Belarusian Partizan portal cites the politician's opinion.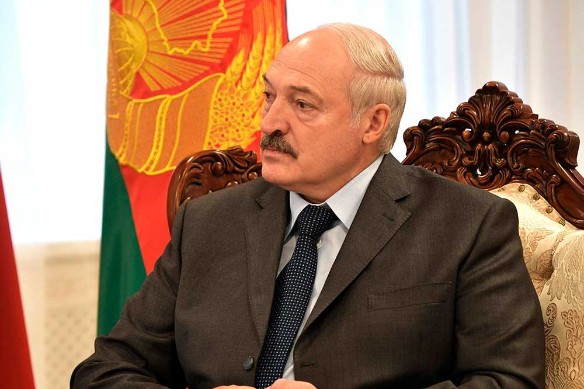 Let us remind you that in her ultimatum, Tikhanovskaya demanded that Lukashenka announce his resignation, stop violence against protesters and release political prisoners. The politician gave the authorities 13 days to fulfill the requirements of the politicians.
Article Categories:
Politics