16:31, 26.01.2021
The actor believes that he has no need to prove something to the audience.
Over the past year, more than six films have been released with the participation of Evgeny Tsyganov. Among them are projects such as Tsoi, Inadequate People 2 and Dead Souls. Despite the impressive filmography of the actor, he is from time to time accused of monotony. Allegedly, Eugene plays characters "in one person." However, the actor himself does not care about such criticism.
"It seems to me that the viewer who does not really perceive me has the ability to limit himself from my presence. A huge number of films and serials are being filmed without my participation, "Tsyganov said in an interview. The actor stressed that he has no need to prove something to the audience. He is much more concerned about situations in which directors propose projects that, in the end, he does not really like. However, Evgeny noted that he had not faced such a problem recently.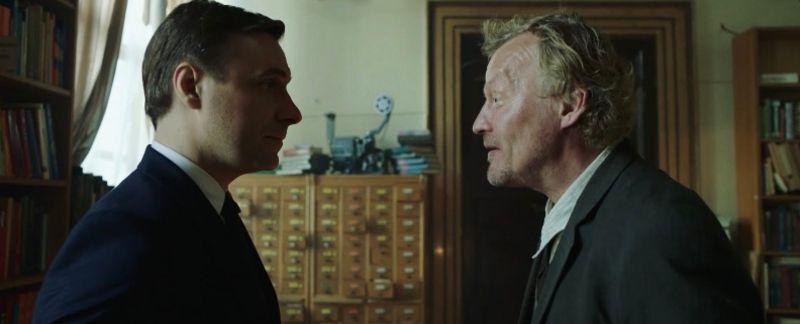 Evgeny Tsyganov in Dead Souls
"But I have been very lucky lately, and I meet directors who really are the authors of their works. "Odessa" by Todorovsky was made according to the script by Todorovsky, "Medea" by Zeldovich according to the script by Zeldovich; "Tenderness" by Melikyan according to the script by Melikyan and so on, "Tsyganov shared his opinion. The actor emphasized that he would not refuse to participate in an interesting project for him only because of possible criticism from the audience.
Tsyganov noticed that there was a variety of conversations about his acting skills. Some called him a genius, others criticized him, claiming that Eugene appears "from film to film with one face." However, the artist tries to evaluate his own performance.
Evgeny Tsyganov in the film "Choi"
"The internal criterion is when we understand what we are doing and understand what worked and what didn't. And this is very important. That is, the viewer's opinion is certainly valuable. After all, we play for the audience and get feedback, a response. And the opinion of absolutely any viewer is important to me – I can hear it, but I am absolutely not obliged to adjust to it, "the actor concluded in an interview with the Art of Cinema publication.
Recall that Evgeny Tsyganov has been happy in a relationship with Yulia Snigir for almost five years. At the same time, the actors have not yet played a wedding. Meanwhile, in 2016, Julia gave her beloved son Fedor. This year, the child of the star couple will be five years old. It is interesting that Tsyganov and Snigir try to show their offspring as rarely as possible in their microblogs on Instagram. However, joint photos of Yulia and Eugene are also very rare. In public, lovers rarely appear, and they hardly share family pictures.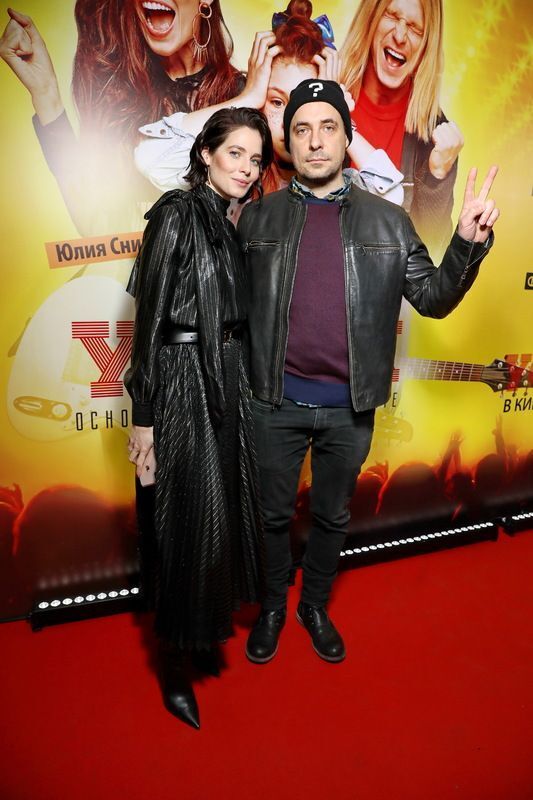 Yulia Snigir and Evgeny Tsyganov
It is noteworthy that Evgeny Tsyganov is often in the spotlight of the gossip column because of his personal life. As you know, for the sake of his current lover, the actor left his wife Irina Leonova, and at that time she was already pregnant with their seventh child. Often speculation appears, as if the actor left his offspring for the sake of Snigir. However, Tsyganov claims that he communicates with children from a previous marriage.
Evgeny Tsyganov with children from his first marriage
Read also:
Yulia Snigir published a rare photo with her 4-year-old son from Evgeny Tsyganov
The release date of the modern adaptation of Dead Souls with Yevgeny Tsyganov in the title role has become known
Yulia Snigir admitted that she is proud of the role of her beloved Evgeny Tsyganov in the film "Choi"
Article Categories:
Show Business