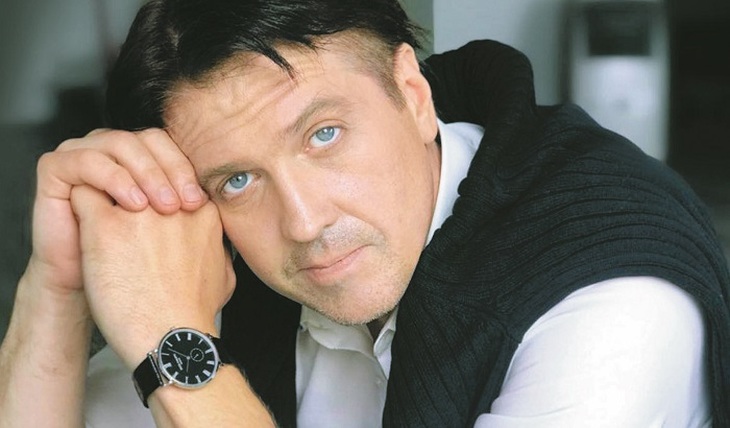 Denis Matrosov spoke about his relationship with his ex-wife Maria Kulikova.
Actor Denis Matrosov looks like a hero-lover. On the screen, he easily turns the heads of women. But in life, everything is more complicated. The TV star managed to build a happy relationship only on the third attempt …
"FRIENDS DESTROYED OUR MARRIAGE"
The title of the series "Two Fates" turned out to be prophetic for Denis Matrosov and Maria Kulikova…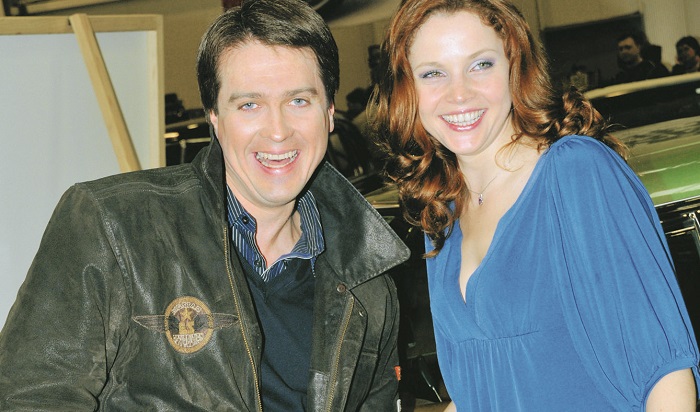 Both played the main roles there and ended up getting married. More than once they admitted that the love between them turned out at first sight. But three years after the birth of his son Vanya, the relationship went wrong. When the charming blonde filed for divorce, the fans sighed sadly: they were such a beautiful couple! ..
Both did not talk then about the reasons for the collapse of the family, only recently Matrosov admitted: there were no betrayals. The blame for everything is Maria's friends, who turned her against her husband. According to the actor, it got to the point that one of his friends even told reporters that he was cheating on his wife with a colleague in the theater. Irina Kalinina…
– There was never any romantic relationship with her! – Matrosov is fuming. – What nonsense! Moreover, we have been friends with Irina's husband for many years! You know, you need to listen to your friends and girlfriends less. They twisted Maria.
And the actress slandered me Svetlana Antonova… We were great friends, but after this story we stopped communicating.
However, the actor does not absolve himself of the blame for the collapse of the marriage. Matrosov admits that when he started building the house, he completely forgot about his wife. He stopped paying attention to Masha, who at that time needed help. When I realized it, it was too late …
But in the collapse of his first marriage, which was before Kulikova, Denis does not reproach himself. The negative came from his wife …
"CHILDREN HATE ME"
When young actors Denis Matrosov and Lyudmila Tatarova were going through the candy-bouquet period, they thought that only the best was ahead. They met for four years and at first they hid their romance so as not to jinx it. Even hostility from Denis's mother did not bother them – she believed that the future daughter-in-law was hunting for a residence permit.
Soon Matrosov and Tatarova became parents – they had twins Vova and Yura. Then the relationship broke down. The young couple scattered in different directions and confirmed the old truth that there is only one step from love to hate. The offended Lyudmila even forbade her father to meet with the children.
"They absorbed hatred towards me with their mother's milk," says 48-year-old Matrosov.
Then the Mexican passions were in full swing. Tatarova accused her ex-spouse of all mortal sins. She said that he had shaken and thrown that he had been beating. Denis boils every time when he hears this, he assures that he did not touch his finger. But she, they say, pushed one-year-old children to their parents in Sevastopol.
"And then Lyudmila gave them to the orphanage," Sailors shocked. – She called it five days. But I didn't see the children either. I did my best to get her to take them. I did it when I got an apartment from the state. I went on all the TV channels and told me how insignificant I am and what a disgusting mother I have. A cloud of negativity fell on me from all over the country …
Several years ago Denis began to insist on a DNA test. I wanted to prove that they are his blood. There is a dash in the column "father" in their birth certificates. And now no test is needed either: the guys have grown up – a copy of the famous father. They just don't want to communicate with him. They took the middle name of their stepfather, Sergey Dzhigurda – the older brother of the same Nikita. They call him dad.
– I don't know why I don't make contact. I'm afraid I can't convince them. This fear is holding back. I think our meeting will happen someday, but I don't know what it will be, "says Matrosov.
When, after parting with the mother of the twins, he married Kulikova, his acquaintances thought: well, now she, as a woman, will be able to help her husband to make peace with the children: she will invite the boys to visit, give him the opportunity to make friends with her brother. But this did not happen …
YOUNG FATHER AGAIN!
The divorce of Matrosov and Kulikova was loud – in the press every now and then the details of the family scandal surfaced. As a result, Denis bought his ex-wife a house of 170 square meters on eight acres in an elite village near Moscow. According to him, for the sake of this acquisition, he and his mother and sister had to sell their apartments. But he has no complaints about Masha. Moreover, they are now great friends.
– I would like to wish everyone to disperse so, to maintain the same relationship that we have with Maria, – says the artist.
43-year-old Kulikova is doing well now: she is in a relationship with an actor Vitaly Kudryavtsev, who also has a young son growing up from a previous marriage.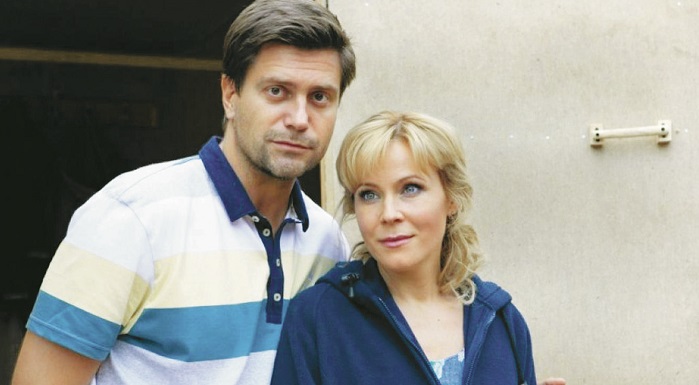 A celebrity does not let anyone into his personal life. She says she learns from her mistakes – at one time she talked a lot about life with Matrosov. It so happened that the former now live side by side – half a kilometer from each other. Communicate often. Mainly on issues related to my son.
– When I leave for the shooting, Vanya lives with his father, – says Kulikova. – I always tell my son that his dad is the best, the coolest. Denis and I broke up, and it is clear that the child has questions. I explain that feelings have passed, but friendship remains …
Only on the third attempt did Matrosov manage to find personal happiness. Today he is married to a lawyer Olga Golovanova…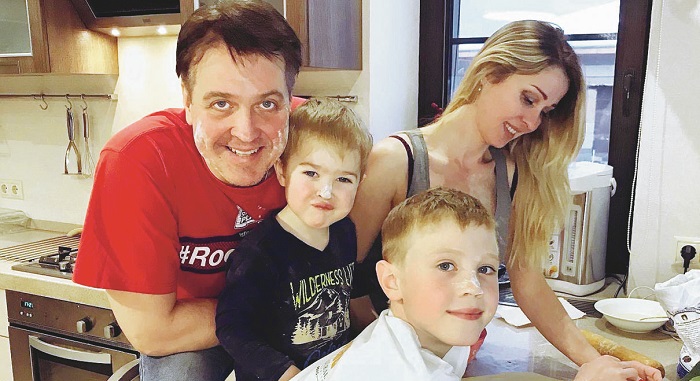 From her first marriage, she has a daughter, Sasha, who recently got married. Five years ago, the couple had a son, Fedya … Denis and Olga met at the theater – after the performance she gave him mittens. Since then they have been warming each other …
Ffrom G. Usoev
Article Categories:
Show Business