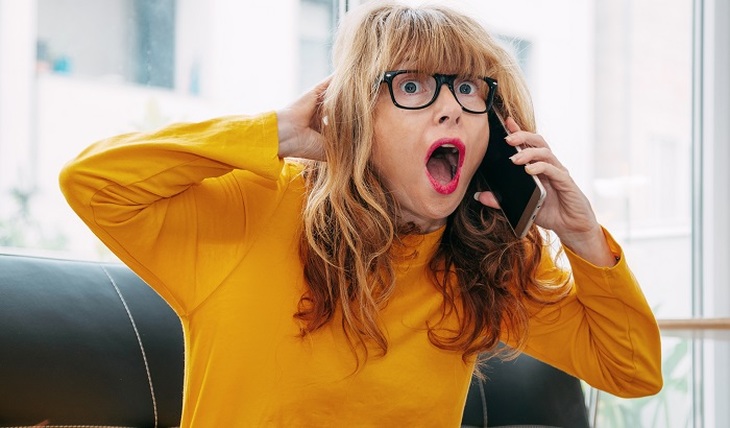 Until now, push-button phones were considered the safest compared to other modern gadgets.
However, studies have shown that these simple devices can send messages to paid numbers, register strangers in Internet services and perform many other functions that are unpleasant for the owners.
A letter written by one of the residents of the city appeared on the site of the city news of Novokuznetsk. He warned fellow countrymen that push-button telephones appeared in stores, stealing money from the account.
"We bought a phone for 1,590 rubles, a simple one without unnecessary functions, as a gift to an elderly grandmother. On the day of purchase, we inserted a SIM card, and two hours later, 50 rubles were debited from the account. By detailing, I saw that an SMS message was sent to a paid number and some kind of entertainment content was ordered, I myself did not send this message for sure. I called the provider's office, they said that the money was written off legally – there was a message, but what kind of service it was, they could not answer, they gave its support number and told to figure it out on their own. We decided not to bother about 50 rubles. Most importantly, the operator said that the write-off was one-time and there were no paid subscriptions on the number, "the person writes.
A month later, the owner of the phone discovered that the money had disappeared from the account again. He ordered detailing and saw that the message was sent again to the same number. We called the call center of this strange service. There, the victim of the scammers was assured that the write-off is legal, since a Chinese phone is used and an application is built into it that sends these messages itself.
Many such stories, described by deceived people, have dispelled myths about the safety of push-button telephones. Until now, it was believed that it was impossible to connect to them, so serious people use exclusively such devices. Meanwhile, the popular site Habr recently described almost all the scams that can be committed with the cheapest phones.
The most innocuous function was recognized as sending SMS messages and going online to "track sales". The device, without the user's knowledge, sends a message to an unknown number, transmitting the phone number and SIM card to a certain trade organization. And then the owner cannot understand where his data comes from endless agents offering goods and services.
Much more dangerous is a virus that sends messages to premium rates. This feature systematically charges your mobile phone account. A person, without knowing it, can be registered on dozens of sites. According to experts, 80% of push-button phones sold in Russian stores have such secret functions.
"A person using only a push-button telephone leaves less information about himself to the world, and a smaller digital footprint. On the other hand, the geolocation indicator does not disappear anywhere, a person's movements continue to be monitored by interested people, SMS correspondence is available. In order to completely remove information about us, you have to give up communications altogether, "concluded analyst Alexei Boyko.
How to check your phone
The easiest way is to check with drill-down. To do this, you need to insert a working SIM card into the phone, turn it on and leave it for at least a day. After that, you can order from a mobile operator a file with precise details, which indicates all Internet connections, sending SMS messages, and understand if the phone contains unwanted functions. To protect yourself from the actions of fraudulent gadgets, you can simply turn off the mobile Internet and all paid subscriptions on the SIM card.
Natalia Purtova.
Photo: ADOBE STOCK
Article Categories:
Interesting