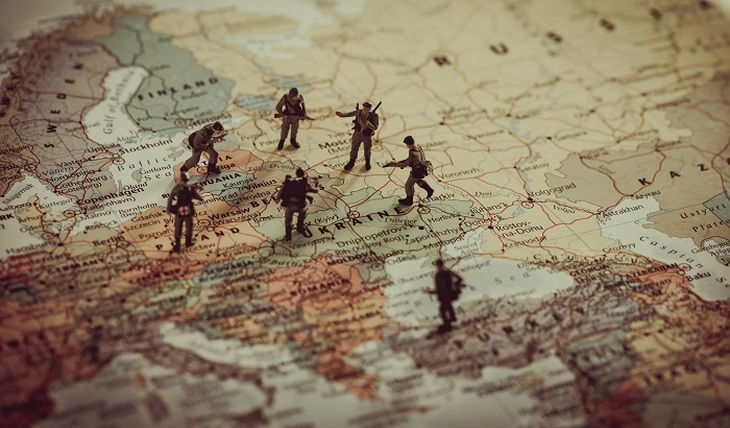 NATO and the US continue to threaten that Russia will pay a "tangible price" for invading Ukraine.
However, the source of all these bellicose statements, put into the mouths of ministers, is the brain center of retired NATO generals and the militant old guard of neoconservatives, whose main goal remains the militarization of Europe in the perennial struggle with Russia.
In Washington, the secret arbiter of European destinies is located – the Center for European Policy Analysis, which closely cooperates with the command of the NATO Joint Forces, the units of the block in Naples and the Dutch Brunsum, as well as with the strategic bodies of the European Union.
The Analysis Center is sponsored by a powerful weapons lobby. He is extremely active, holding monthly virtual meetings on the fight against Russia, in which European politicians participate. It is this organization that supplies the largest American and European media with information about the preparation of the mythical Russian offensive. And now, at the suggestion of Washington analysts, the president of tiny Estonia boldly reproaches Biden for his consent to listen to Vladimir Putin. And the head of the Foreign Affairs Committee of the Estonian Parliament plucked up the audacity to compare the meeting between Biden and the Russian President with the "Munich Agreement" with Hitler in 1938. His statement was immediately published by the Financial Times, part of the Center for European Policy Analysis.
Overseas power has a devastating effect on leading European politicians. During a regular press conference as German Chancellor, Olaf Scholz looked so intimidated that he did not dare to clarify his position on Nord Stream 2. Instead, he said that in 25 years Germany will not use gas for energy. This, incidentally, happened after his talks with the Polish Prime Minister, who behaved openly defiantly towards the guest.
German journalists are disappointed with their chancellor's behavior. At the same time, they began to ask him some rather unpleasant questions, for example, about his role in the suppression of the mass unrest in 2017 in Hamburg, where he was then mayor. This serious compromising material will be used if Scholz allows himself to make judgments independent of the Washington "ideological department".
Nikolay Ivanov.
Photo: ADOBE STOK
Article Categories:
Politics