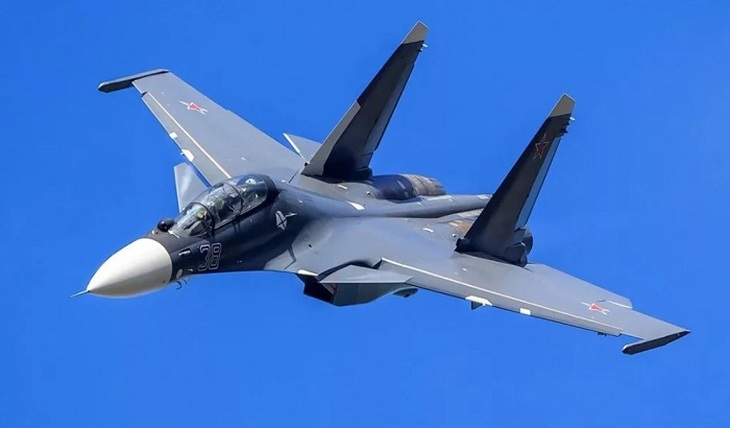 Su-34s are intimidatingly lined up at an airfield near Voronezh and await orders. At the airfield, just a hundred miles from the Ukrainian border, there are 15 supersonic fighter-bombers.
The European press, trying to convince the inhabitants of Russia's aggressive intentions, publishes satellite images of 15 of these Su-34s, demonstratively placed on display by spy satellites. British military experts say these aircraft will be at the forefront of the Russian armies' strike.
Never before have the Western media made such an advertisement for Russian weapons. Thus, the Daily Mail, with barely concealed envy, reports the tactical and technical data of our aircraft, noting that they are gaining speed at 1367 miles per hour and have a set of laser-guided missiles, as well as a 30 mm cannon that makes 1800 rounds per minute.
At the same time, 20 warships of the Russian Navy with the support of aviation are undergoing maneuvers in the Black Sea.
The satellites recorded 15 points of activity of Russian troops along the border with Ukraine, but experts say the strongest signal to Kiev was the deployment of fighter-bombers, providing ground forces with superiority on the battlefield.
A large aviation group is also located at the Crimean airfields. CIA Director William Burns warned American politicians pushing Kiev to march against the DPR and LPR that the US and its allies in Europe must take very seriously the concentration of Russian military power, which provides the basis for a limited operation.
Nikolay Ivanov
Article Categories:
Politics