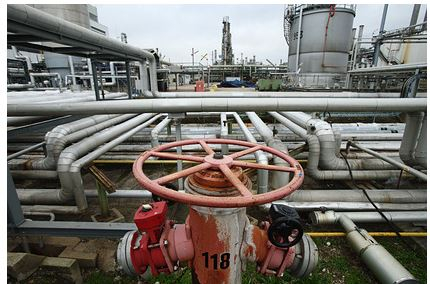 Johannes Benigni, head of consultancy JBC Energy, predicts that the cost of natural gas in Europe will reach "very, very high" until 2025. The analyst is confident that the jump in prices is not a short-term phenomenon, CNBC reports.
Benigni expects Russia to increase natural gas supplies to the market in November. This will help European utilities to replenish their stocks, but the expert warned that the situation will be highly dependent on the weather. "Now our storage facilities are about 75 percent full. This is behind schedule. They should be [заполнены] a lot more. Remember, of course, that last year it was 96 percent, and that figure dropped to 30 percent over a very long, cold winter, "Benigni warned, adding that underfilling was the starting point for the current fuel crisis.
Meanwhile, the European industrial sector has begun to cut gas use due to record price hikes. Average fuel consumption in October fell by about 12 percent from pre-coronavirus levels, according to French consultancy Engie EnergyScan. The head of the firm, Julien Hoarau, warned that the high cost could slow the economic recovery.
Since the beginning of the year, gas prices in Europe have more than quadrupled. On October 6, its cost reached a record $ 1,900 per thousand cubic meters, and on September 7, prices fell below $ 1,000 per thousand cubic meters after Russian President Vladimir Putin announced the country's readiness to increase gas supplies to Europe to stabilize the energy market.
Fossil fuels are becoming more expensive around the world. Natural gas futures on the New York Mercantile Exchange peaked in 13 years, while oil also rose. As of 19:10 Moscow time, Brent crude oil costs $ 83.4 per barrel.
Only what is important to you – in the "Feed of the Day" in Telegra
Article Categories:
Economy