TV presenter and film blogger Elena Arutyunova wrote a book. A work in the genre of dystopia with the intriguing title "Surrounded by …" has appeared in all bookstores in the country.
– To be honest, I have been planning to write a book for a long time, – the author shares. – It so happened that at school we were given an assignment – to write a dystopia. And everything started spinning so badly that I lengthened the topic we were given a little longer, and now – I have a book! (Smiles). And "Surrounded" is called because my book just raises the topic of how the environment affects the person himself and how a person in this environment bends. How he makes bad decisions and therefore simply dies morally. I am opposed to any restriction of human freedom.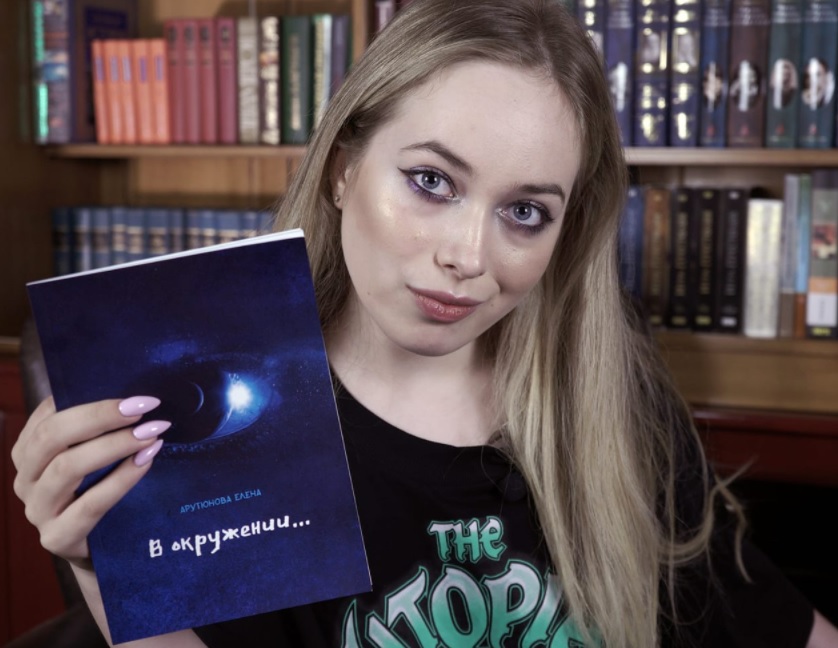 The girl believes that the main cause of depression in adolescents is bad relationships in the family.
"Problems now in adolescents, as a rule, arise from their parents," says Lena. – Because of misunderstanding, because of some kind of framework in which they are driving them. And the thinking of people from different generations is different. It seems to me that sometimes parents do not even want to understand children.
Lena Arutyunova has been composing her stories since the age of five. In 2019, when Lena was 13, she became the main character of Sergey Lazarev's video for the song "Scream" for Eurovision. She also hosted the Like Chart program on the Heat channel, where she interviewed top stars of our show business. Now he is developing his own YouTube channel, where he shares reviews of new movies. Elena recently starred in the film "New Greatness" directed by Rubik Zlolovsky. The young star plans to develop her blog and release a new book of stories.
Article Categories:
Show Business