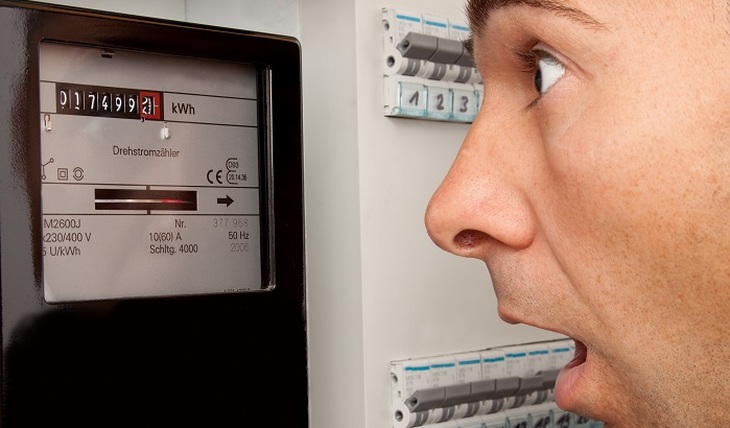 The Federal Antimonopoly Service has decided on electricity tariffs for 2022. It is already clear that you will have to pay more, but the increase will not be critical.
A draft order of the Federal Antimonopoly Service has been published, which fixes the minimum and maximum levels of electricity tariffs in Russia. Now, specific calculations in the regions must be carried out strictly according to the instructions of the antimonopoly service. It is assumed that the price of electricity will rise by at least 5 percent. In some cases, officials can raise this value to the level of the marginal index of the rise in prices for utilities. This figure is set by the federal government in the event that local authorities, for objective reasons, are forced to go beyond 5 percent.
Analysts say the increase will hit the wallet of the northern regions first. For example, in Chukotka, electricity will cost 9.27 rubles per kilowatt. Moscow is also distinguished by high tariffs – 6.28 rubles per kilowatt. In the Moscow region, this figure is 6.23 rubles. More expensive only in Yakutia – 7.23 rubles and in Kamchatka, where they ask to pay 7.29 rubles per kilowatt. But in the Irkutsk region, tariffs are almost penny – 1.27 rubles, in Khakassia it is also difficult to go broke on these payments – here they ask for only 2.44 rubles. In Dagestan, Chechnya and the Murmansk region, this figure is approximately 3 rubles per kilowatt.
In addition, in many regions there are social tariffs for pensioners and the poor. But in the event that there is an excess of the standard, you have to fork out much more seriously and pay the full cost.
According to experts, cheating in the housing sector has become almost the norm. Therefore, the federal center is forced to limit the increase in tariffs. The most popular fraud was the holding of meetings of owners, at which residents allegedly vote for the proposed tariffs. Dummies become participants in such meetings. "A fee is negotiated that exceeds the citywide fee, and the company begins to issue invoices," says lawyer Sergei Sergeev. More often than not, people pay obediently, not even suspecting that they are giving away too much.
Recently, the FAS announced that it constantly monitors the situation with electricity tariffs and does not allow their changes outside the established framework. This year, for example, attempts to raise prices in the Tver and Arkhangelsk regions were suppressed. There, local officials were literally obliged to reduce tariffs for the population.
Natalia Purtova
Photo: AdobeStock
Article Categories:
Economy