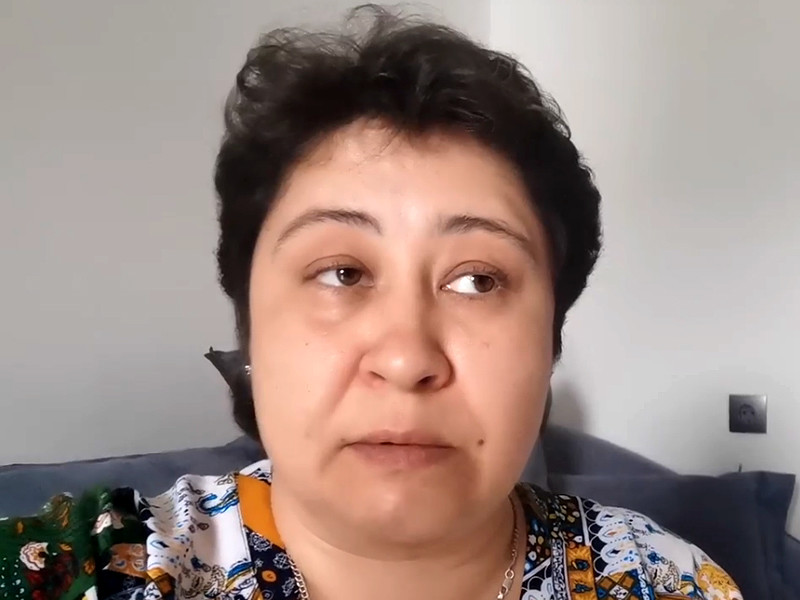 Natalie Zubkova / Facebook
Natalya Zubkova, editor-in-chief of the Novosti Kiselevsk newspaper in the Kemerovo region, left Russia after being threatened. She announced this on her Facebook page.
She said that she left "about a week ago because she did not feel safe on the territory of the Russian Federation." According to the journalist, "the arrival of investigator Varlamova to Yekaterinburg showed that she and her child can be found in any corner of our beautiful country."
Natalya Zubkova said that she would continue to write about "black realtors, raise the topic of ecology and violations of the rights of indigenous peoples" in Kuzbass.
On February 28, Natalya Zubkova, fearing an attack on her daughter and persecution, left Kiselevsk. A few days earlier, an unknown person approached the journalist from the back while she was walking the dog, grabbed her by the hood and threw her onto the snow. The attacker threatened to physically kill her daughters if the journalist "opens her mouth just once," writes MBKh Media.
Natalya Zubkova and her children began to receive death threats after residents of Kiselevsk asked for asylum in Canada due to the catastrophic environmental situation. Several cases were initiated against Zubkova, and the website of her publication was subjected to DDoS attacks.
In January 2020, Natalya Zubkova reported that she was summoned for questioning in a libel case because of a note on the state of the local school. In 2019, the mayor of Kiselevsk, Maxim Shkarabeinikov, wrote a letter to the prosecutor's office because of the journalist's meetings with local residents without giving notice.
In March, the Justice for Journalists Foundation published statistics on attacks on women journalists in post-Soviet countries. According to the fund, at least 1,129 professional and civilian journalists from 12 countries of the former USSR (excluding the Baltic states) were attacked for their work last year. Belarus ranks first in terms of the number of attacks, followed by Russia and Ukraine. In 79% (887) of the attacks, government officials were behind the attacks.
In Russia, 341 journalists were injured. In 84% of cases, these were detentions, fines, administrative protocols, courts and other methods of influence of a legal and economic nature. At least 60 cases of detentions and arrests of journalists occurred during the Moscow actions of solidarity with journalists Ivan Safronov and Ilya Azar, as well as the Khabarovsk protests against the arrest of the former governor of the Khabarovsk Territory Sergei Furgal.
Three journalists were killed: Irina Slavina (KozaPress) and Natalya Michurina (East Siberian Truth) in Russia and Lyubov Zemtsova from the Unknown Belarus project. Slavina committed self-immolation at the building of the Ministry of Internal Affairs in Nizhny Novgorod, Michurin was hit to death by a bus in Khabarovsk. Zemtsova died a few days after the car accident, returning from Gomel to Minsk from the filming of a documentary. Three more people died in the road accident.
Article Categories:
Politics