In March, the common-law wife of Dmitry Shepelev, Ekaterina Tulupova, gave birth to another son.
The boy's name was not disclosed and, finally, Shepelev admitted that he was named Tikhon. It should be noted that today children are rarely called this name. According to statistics, no more than 4 Tikhonov are recruited per 1000 newborns.
Now Shepelev even showed a record of this event, but it is not very clear why Dmitrievich's patronymic is written with a small letter.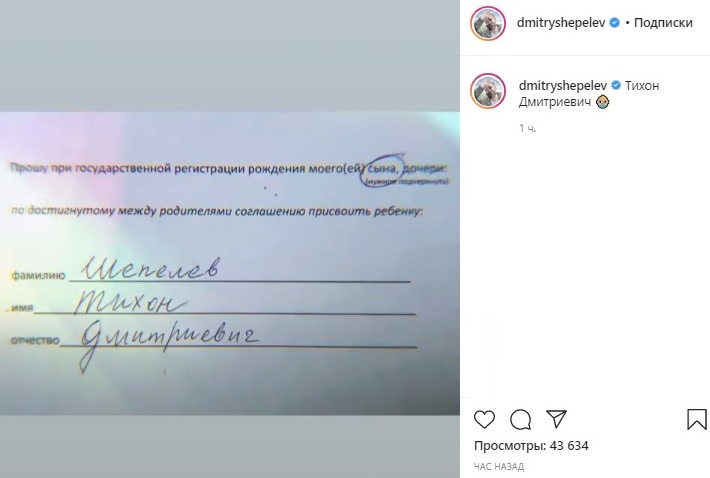 It is worth remembering that at one time he really liked the name Alan, but Jeanne did not like it, and therefore the son was named Plato, since it suited both of them.
It seems that "Alan" did not ride this time either. Apparently, already having a daughter, Lada, Catherine wanted to have Tikhon, and not, for example, Mark.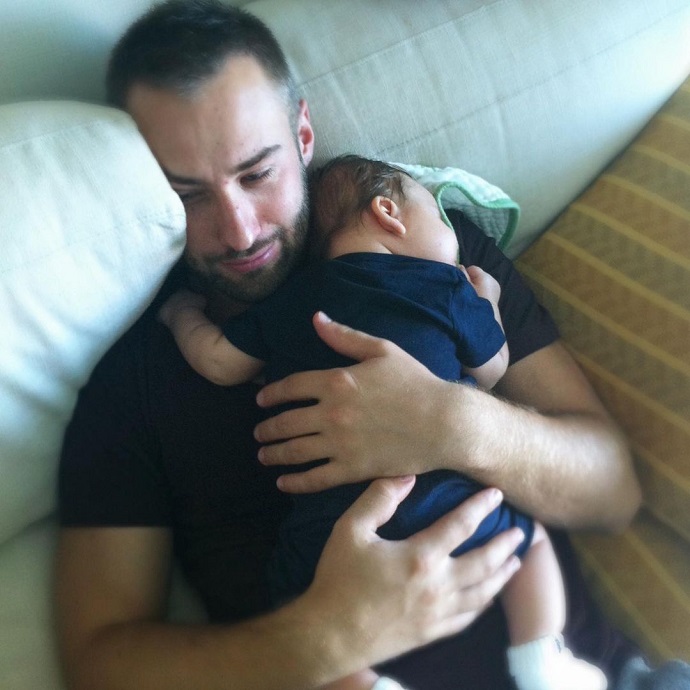 Article Categories:
Show Business