With him, the Russian national team wrote the main page in their history, and the club from Osaka wrote an unusual page.
Winner of the Olympic Games, European Championship, World Cup, World League, League of Nations ... A new party in life Musersky happened in 2018, when, after 13 years at Belogorye, he signed a contract with the Osaka-based Suntory Sunbirds.
The only Russian, the tallest, the most top-ranked. He has already earned the League's Best Striker title and remains to play in Osaka for his third season. During a pause in the Japanese championship, Dmitry Musersky came home to Belgorod and talked to AiF.
If earlier the Japanese were considered outsiders, now they are taking 4th place in the World Cup, beating Russia.
This is another planet
Victoria Khesina, AiF: It seems that volleyball in Russia does not receive the attention it deserves. Take your sensational victory over Brazil at the 2012 Olympics. Incredible, cool ending. It seemed that after this there would be a special demand for volleyball in the country. However, this did not happen. Do you agree?
Dmitry Musersky: If we compare what happened before that Olympics and after it, then there have been changes. And big ones. Demand increased, people began to look at volleyball differently. A lot could be built on this "foundation". But the leap did not happen. For something to develop, declarations of intent alone are not enough, real help is needed. It was at this moment that everything broke.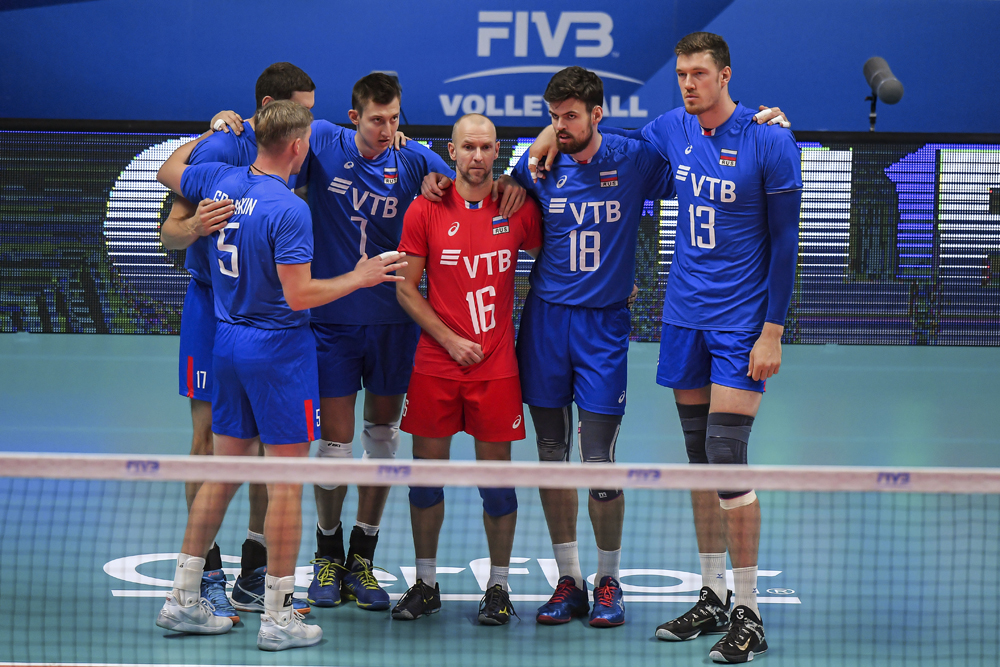 - You negotiated with the Japanese for 8 months. So you wanted to leave here or you wanted to get there?
- Both. Coincided. There were many options, but I was looking for a club in Japan.
- Why suddenly Japan?
- The first time I got there was in 2011, when we played at the World Cup. It's like being on another planet. I wanted to feel for myself what it is like to live and play there. I dreamed of showing Japan to my family. And from a professional point of view, this is a new stage of development. It was interesting for me to unravel the phenomenon of Japanese volleyball, which has risen rapidly in recent years. What do they know about how they did it? If earlier the Japanese were considered outsiders, now they are taking 4th place in the World Cup, beating Russia. Despite the fact that there, as is commonly believed, there are no players with special physical characteristics, the guys are not of the most outstanding height.
- Are legionnaires rare in Japanese volleyball?
- Each team has one legionnaire from Asia and one from the other part of the world.
- Do you speak English?
- Yes. Plus there is a translator. Now I am learning the language, I have success. It's not as difficult as it sounds. In my opinion, Russian or Serbian is much more complicated.
- I read in the blog of an entrepreneur who works with the Japanese that deals are made there in words. A word is more valuable than paper, because no one has anything to do with a person who does not hold it. Have you encountered something similar?
- The Japanese have a # 1 reputation. It's a fact. Everything is explained by historical and social moments. Although the Japanese are considered one of the most traveling nations, they only begin to travel the world when they retire. And before that they are inside all the time - they work, they move around the country a lot. And due to the fact that everything is "inside", it is very important not to stain your name, not to interfere with anyone, to be useful to society. Yes, the agreements are of great importance to the Japanese. If they are, they are executed. But I won't say that paper is something unimportant for them. Just the opposite. They proceed from the fact that the client, the partner should not worry. Therefore, they are very scrupulous about the documents.
The Japanese don't say no. This is not a valid word. You can hurt, offend another person. They do not refuse directly, they begin to offer alternative options ...
- "I am the boss, you are a fool." Is there a similar format of communication between a coach and an athlete in Japan?
- How to explain ... No, this story is not about "I am the boss - you're a fool," but the coach is not particularly opposed, he is listened to. He is older, more experienced - there is a special attitude towards such in Japanese culture. Whether in sports or in business, young people do not occupy high positions. A person must go all the way through the career ladder to lead.
This does not mean that the player has no right to his own opinion. Everyone can express their views. The coach doesn't interrupt anyone. Everything is so tactful that at first I was amazed. Later I realized that the Japanese don't say no. This is not a valid word. You can hurt, offend another person. They do not directly refuse, they begin to offer alternative options ... In general, no matter how tactful the discussion may be, in the end there is a coach's directive, which must be clearly implemented. This discipline, so to speak, obedience is formed in children and youth sports. I asked the guys how they were trained - everything is very tough there. In principle, I disagree with this approach, if you ask my opinion.
- If we talk about the relationship between athletes and fans, can the famous Arshavin's phrase "Your expectations - your problems" sound in Japan?
- It is clear that every family has its black sheep. But I haven't heard anything like it. In Japan, players and fans have an incredibly warm relationship. After the match, the guys go home with a bunch of packages, where gifts from the fans - souvenirs, sweets. The players always approach the fans. It is impossible not to approach when such an attitude towards you.
In order
- I remembered how at the FIFA World Cup in Russia Japanese fans cleaned up garbage at the stadiums ...
- The Japanese behave like that everywhere. Volleyball players also clean up after themselves in the locker room - they sort the garbage into bags, if they spill something, wipe it up. This is just as natural for the Japanese as, for example, respect for the queue. For example, there are matches when fans have access to the site. That is, the players must go through the fans to get into the dressing room. And in this zone, no one is trying to push anyone away, stand forward. People line up, each patiently waiting for the other to talk to the volleyball player, exchange gifts and photographs. Or a classic example: it is raining, a bus stop. It would never occur to anyone to climb under the roof, pushing those already standing there. Came later - so get wet. Everything is only in the order of the queue. There is no such that: "Oh, I just ask", "For a minute" ...
Of course, this is all great. Polite, respectful, order, scrupulousness. Foreigners are very comfortable. You come and use it all. But I can imagine what is behind such a demeanor of people, such a discipline, by what methods all this is brought up. So I don't know which is better. Whether it is necessary or not.
- And what about the technologies that Japan is famous for? Something struck?
- Probably 20 years ago there was a "wow". But they have been stagnating for a long time, so the same Korea has overtaken Japan in terms of technical equipment.
Yes, there are vending machines everywhere that accept money, even in temples. It's the same with vending machines for everything in the world, including underwear - they are on every corner. Everyone has washing machines, which themselves determine how much to wash a thing. We are also familiar with this, but for them it has long been the norm. From what struck? Probably a gas stove that turns itself off. Whatever you cook on it, nothing will be overcooked or undercooked. First it heats up, then weaker, weaker and turns off exactly when needed. And the son is delighted with the showers. This is a room with a small bathroom. Of course, you won't be able to lie down, but for a child it is paradise, you can splash. And no matter how you water everything there - no flood. You go out, press the button, and the cabin dries up.
Most of all, we still miss our friends and relatives. Well, leisure in Japan is different. The same cafes and restaurants. In Russia they go there to sit, in Japan - to eat.
Another thing is funny. In Russia, you can leave your home without a wallet, since everything is really paid through the phone. This number will not work in Japan. Many do not know that this is possible. Even a bank card is far from being accepted everywhere. Moreover, often in banks, cards are issued only with the function of withdrawing money, you cannot pay with them. And all because the Japanese love cash, they love the feel of paper. This is also such a cultural feature.
- Judging by your Instagram, the family in Japan misses two things: the son - the cheesecakes, you - the lake in Shopino.
- Most of all, we still miss our friends and relatives. Well, leisure in Japan is different. The same cafes and restaurants. In Russia, they go there to sit, in Japan - to eat: ordered, consumed, left. They sit there in the parks that they have great. And that somewhere on an open veranda, on a soft sofa - no. Actually, there are no summer verandas in Japan at all.
Always be masked
- Is it easier for the Japanese to survive the restrictions associated with the pandemic? They are always wearing masks.
- Well yes. In this regard, nothing new has happened for them. They did not have to give up hugs and handshakes. In their culture, the main thing is bows.
- The 2020 Olympics in Tokyo did not take place for you or anyone else. Is it a shame?
- I took it calmly. Transferred means transferred. Will be next year.
- Judging by the polls, the majority of Japanese do not want the country to host the Games in 2021 either.
- I do not know if the numbers of those voting against the Olympics and the statistics on the number of cases are true. But, as far as I understand the Japanese, they are rather not enthusiastic about such an event. They are afraid of outbreaks, worried about the health of people. In general, wait and see.
- Onsen is the place where the Japanese come to tidy up their mind and body. I'll tell you briefly. You come in, completely undress, and in front of you are a bunch of different pools - hot, cold, there are those filled with milk, wine, herbs, with hydromassage, with electric current. Plus a hammam, sauna and more. All in one place. You get into such a complex and after a couple of hours you just come out of there, so relaxed. I wish everyone to try! A special story is in the open air in winter, when the temperature is +3 ... + 5 ° C. You lie in hot water from a spring, and a cool breeze blows over you. It takes a maximum of 2 minutes to fall asleep. This is generally a fairy tale!
Article Categories:
Sport