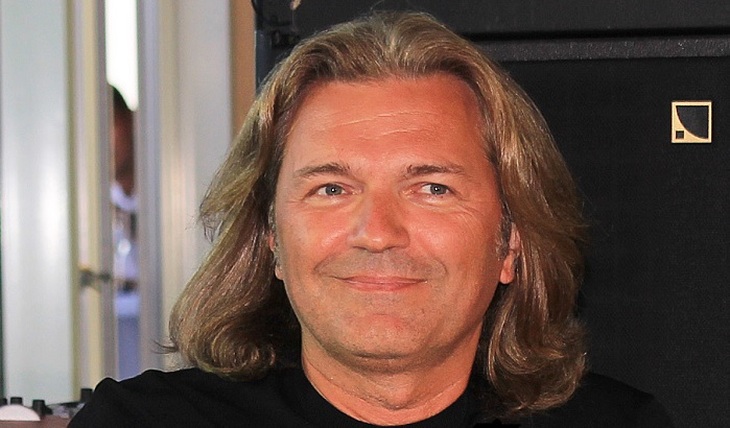 Dmitry Malikov is known as an exemplary family man.
With his wife Elena, they have lived together for more than 30 years and have three heirs – Olga (Lena's adopted daughter from her first marriage), Stephanie and Mark. However, more and more often there is talk that the musician's marriage is bursting at the seams, and he himself was seen in the company of a certain fashion model! ..
– All the rumors about discord in my family are complete heresy! – Dmitry assured us during the Monte Carlo radio regatta, where he participated as a speaker. – We still live in perfect harmony, and the birth of Mark strengthened the marriage even more. We have just returned from a family vacation in Italy, where we spent two weeks together. And last year we moved into a new house. They lived in the old one for 30 years, so they decided to change the situation. More precisely, the wife decided, and I agreed. In general, we have a complete idyll in the family: the main one is me, but my signature phrase is "As you say, dear!". (Laughs.) She also does home improvement. We have a small plot, and my wife wants to organize a garden there: grow cucumbers, grow tomatoes, put up a greenhouse. He wants to – let him do it, I do not interfere in it.
– What do you spend your free time on?
For my son, of course. He is still small – we play together, study, walk. Now my life has become more balanced than before: there are fewer concerts, more free time. Stesha, by the way, also sometimes helps with education – she fulfills her sisterly duty, so to speak. I also do sports, go to art museums, communicate with friends…
– Well, do you already see some creative inclinations in Mark?
– Of course, I keep an eye on what kind of ability he shows in language, music, drawing or sports. There is just a little bit. But so far, I've only discovered a talent for building Lego in him. That's what he's an expert on! Yes, and early yet, Mark still goes to kindergarten. By the way, we are thinking of giving to school in the most ordinary one, near the house, so as not to carry far.
But do you want to follow in your footsteps?
– Hard to say. It depends on the talent. If it is not, then why torture yourself and those around you? Moreover, show business is a very thorny and unpredictable path, and I would not want to direct it there with my own hands.
– Are you a strict father?
– I think no. I never yell at a child, and when he gets in trouble, I try to calmly explain to him that you can't do this.
What is Stephanie doing?
– Stesha has her own clothing brand, and the business is going very well. She is simply obsessed with this idea, now she is thinking about buying a store in Moscow. According to different models, he consults with his mother, I am not strong in this.
– Does the daughter introduce you to her young people?
– Yes, she only had two of them … Although I don't worry about her, I completely trust her and don't get into her heart affairs. I know that if she chooses, then a worthy and good person. I am sure of this, because Stesha has become very wiser lately: she is a great fellow, she graduated from MGIMO last year.
Are you mentally ready to become a grandfather?
– I didn't even think about it. If it happens, it will be an absolutely natural development of events. Moreover, the wife is already a grandmother (Olga gave birth to a daughter in 2016. – Ord.), so I don't mind either.
– For the public, you are forever young, you are still called Dima. What do you think it takes to stay popular?
– Look good: in show business, unfortunately, they are met by clothes. I think that for my 52 years old I look good: I haven't gained much weight, I haven't gone bald. (Laughs.) Equally important are a good disposition and love for people. You should never step on your throat, you need to do exactly what you like. If you do everything sincerely, then your work will definitely have admirers…
Artem Kostenko
Photo of the author.
Article Categories:
Show Business