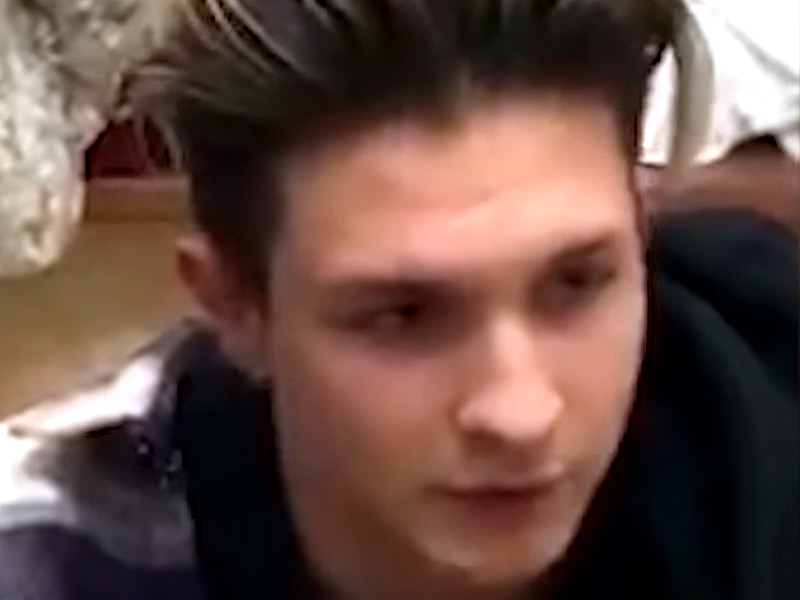 Investigative Committee of the Russian Federation / YouTube
The 18-year-old TikTok blogger Konstantin Lakeev (known on the social network as Kostya Kievsky), who was detained on charges of attacking a car with special numbers on Tsvetnoy Boulevard during the protests on January 23, was beaten during his arrest and was not fed for almost two days. Marina Litvinovich, a member of the Public Monitoring Commission (POC), spoke about this in her Telegram.
The young man is in an isolation ward at 38 Petrovka, where he was brought on the night of January 28. "The previous two nights, he slept" on a chair in the Investigative Committee, "where he was interrogated almost continuously. He was not fed for almost two days, his lawyer brought him food. During his arrest, he was beaten, but there were no traces," said the human rights activist.
Lakeyev is kept in the same cell with a man who had previously served a sentence in places of detention and accused of a serious crime under Article 161 of the Criminal Code of the Russian Federation ("Robbery"). Litvinovich indicated that this violates
This violates Section 33 of the Federal Detention Act. According to it, persons who are brought to criminal responsibility for the first time and who were previously held in places of deprivation of liberty should be kept separately. Also, persons involved in a number of grave articles, including "robbery", should be kept separate from other suspects and accused. The POC members demanded that Lakeev and his cellmate be seated, as well as slippers and a toothbrush to the blogger.
Tiktoker was detained in Tiktok House – a house that bloggers rent for joint video shooting. In a press release on the arrests, the Investigative Committee, without giving a name, said that a young man born in 2002 was involved in deliberately damaging an official car on Tsvetnoy Boulevard. The Investigative Committee also published a video of Laceev's remorse.
He admitted that he started throwing snow at the car with special license plates and "kicked it several times." The blogger asked for forgiveness "from government officials, from the police, from everyone who is connected with this and not connected" and promised that "more than this 100% will not happen again." Lakeev is charged with damage to property and hooliganism.
Article Categories:
Politics