Inclusion is being actively implemented today in all spheres of life – it is natural and environmentally friendly.
Olga Skazkina, the founder of sustainable fashion brand Ecoolska, spoke about why inclusion in the fashion world and what inspired this unusual photo session.
Inclusion in the fashion industry
Over the years, the fashion world has popularized certain standards and canons of beauty without accepting any variation. But now everything is changing, as society is rebelling and seeks to get away from the imposed values. The world has turned towards inclusiveness, which at its core means diversity. Brands are now collaborating with models of different races, cultures, physiques – and that's great.
Core Values ​​of Inclusive Photo Shoots
"Such shooting allows us to receive people in all their diversity," says Olga Skazkina, an entrepreneur. Through inclusive photo sessions, important human values ​​of real equality and freedom are broadcast, regardless of individual factors and characteristics that distinguish people from each other – gender, social level, physical health, complexion, skin color, age, and so on.
What inspired the creation of an inclusive photo shoot
Olga's eco-brand is unique. It is the first in Russia to openly display eco-certificates, fabric origin, supply chain, transport footprint, local production on the website. Thus, the brand proves its environmental friendliness and confirms that the carbon footprint is minimized at all stages of clothing creation. With its help, certain values ​​are broadcast: equality, acceptance and respect for people, regardless of gender, religion, nationality, health status.
"We wanted to emphasize that everyone is unique and individual, there is no need to adapt to imposed stereotypes. And this became the inspiration for an inclusive photo shoot, "said Olga Skazkina, founder of sustainable fashion brand Ecoolska.
Who are the heroes of the photo shoot?
The models were chosen for a reason. They are a symbol of the new era, the acceptance of everyone, regardless of individual characteristics. Taking part in the shooting of the capsule collection made from recycled cotton:
• TONYA has a large birthmark on her face that she adores. But those around him often offered to get rid of him. And Tonya does not represent herself differently, she adopted her appearance and dreams of becoming an actress.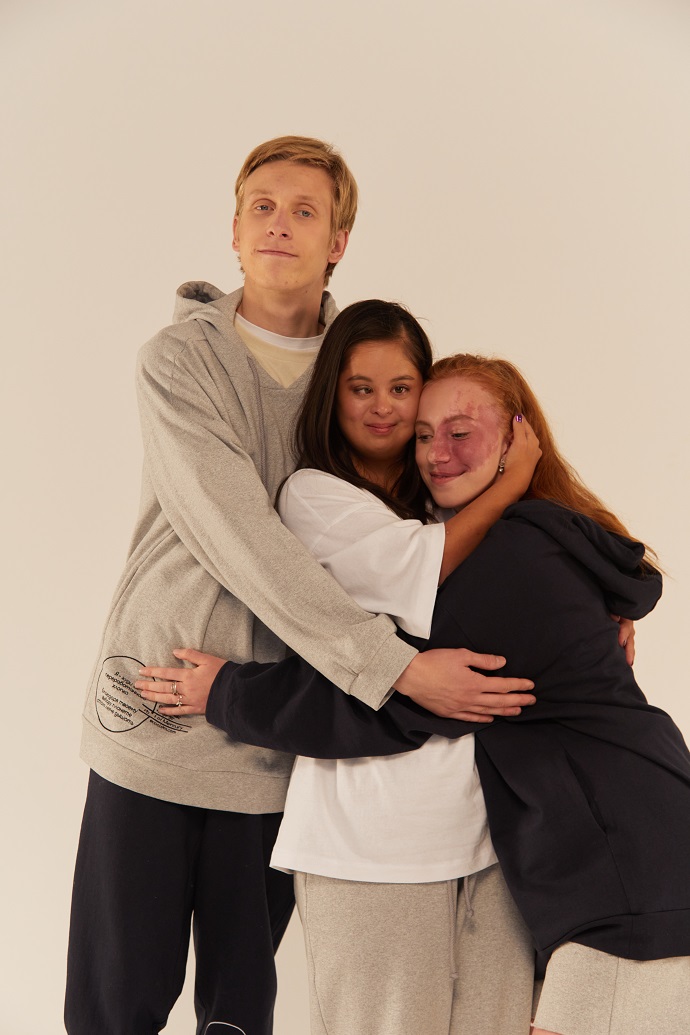 • MARIA is an Allium agency model with Down syndrome. At the same time, she is a self-confident girl who takes care of her body, figure and beauty. The Japanese grandfather gave his granddaughter a strong character that cannot be broken.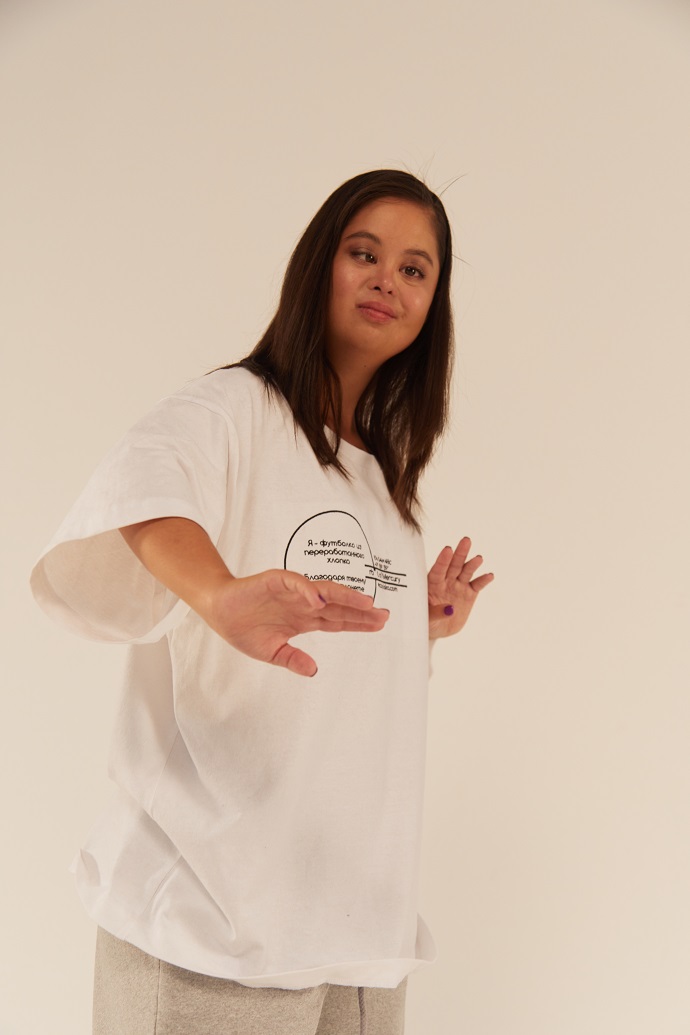 • SERGEY is a responsive person with autism. With a high level of hard work and acceptance of others. Always remains himself, unique and authentic. Allium inclusive agency model.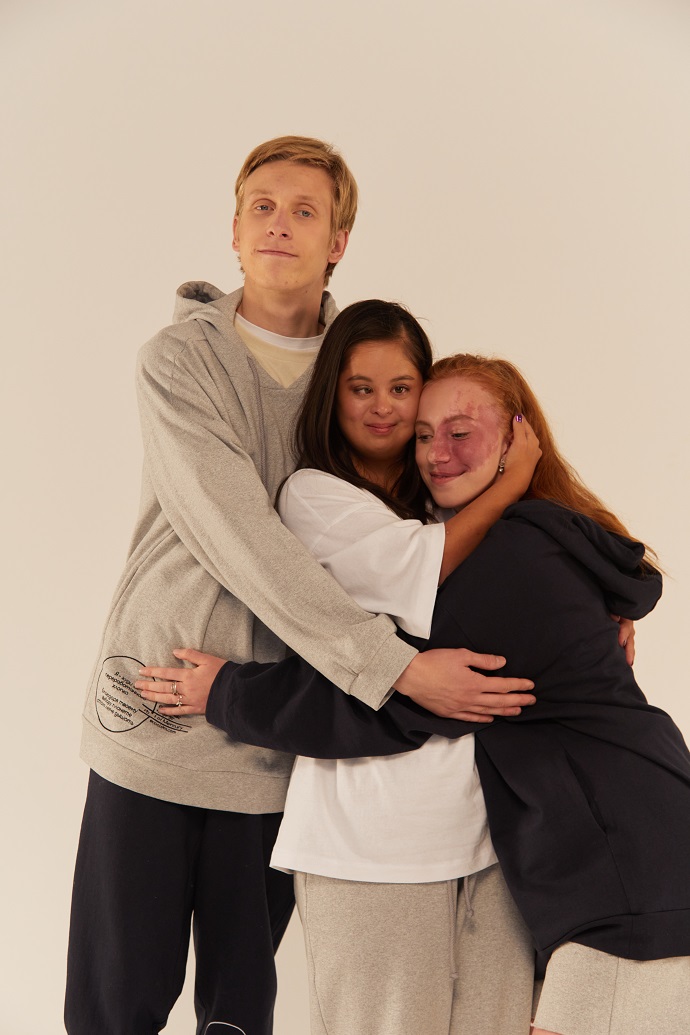 "We live in a society in which tremendous changes are taking place. I am happy that our brand Ecoolska boldly communicates the ideas of inclusiveness and equality! We help people to get out of the psychological slavery of ideal parameters and accept themselves as any! "- designer Olga Skazkina admires the prospects.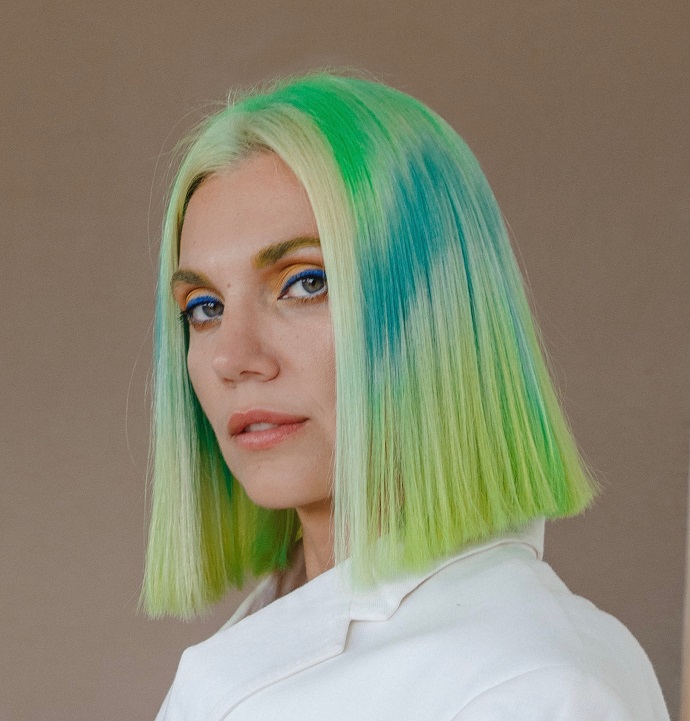 Article Categories:
Show Business