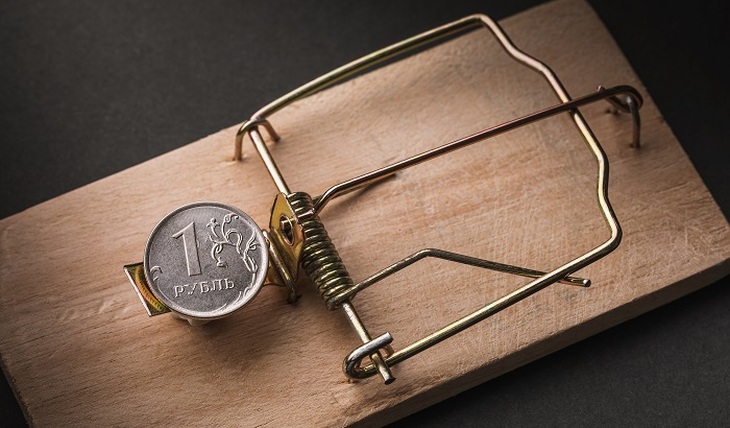 The total debt of our citizens on loans has reached an unprecedented in history, a fantastic amount of 19.9 trillion rubles.
This is actually the level of expenditures in the annual budget of Russia, which in 2021 will amount to 20.6 trillion rubles.
YOU CAN LIVE FOR A LONG LONG
It is easy to guess that this wave of debt load of the population is fraught with an increase in the share of "bad debts". This is the name of the situation when the borrower is not able to make monthly payments of 3 months or more.
"This situation is largely due to the rush demand for preferential mortgages and microloans," says Oleg Komarov, Doctor of Economics. – People borrow at a high interest rate because they got into a difficult life situation – they lost their jobs, for example. Or, on the contrary, they need to solve the problem with housing, for which the best tool for today is a preferential mortgage at 6.5%. So it turns out that by the beginning of this year, the population's debt to banks and MFOs increased by 13.4%, and the average size of mortgage loans issued reached almost 3 million rubles.
Among the most heavily credited regions of Russia are Tuva, Kalmykia, Chuvashia, Leningrad and Tyumen regions.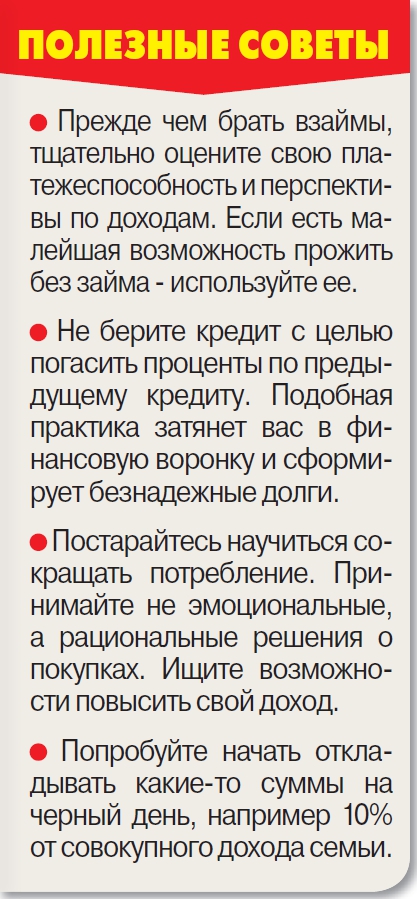 On the other hand, the virus crisis has deprived many Russians of their usual incomes and jobs. They stopped paying off their loans. But the banks went their usual way – they drove people into debt bondage even more thoroughly. They very often closed overdue loans to clients, but in return offered a person in a desperate situation to take a new one at higher interest rates. People agreed … It turns out that their incomes did not grow, but their debts increased sharply.
LENDING WILL BE REDUCED?
What is the government doing to remedy the situation? Banks, of course, are actively trying to tighten credit policy and not give money in a completely "helicopter" way. Indeed, until recently, there were practices when credit cards were sent to people with a ready-made credit limit almost by mail!
Recently, the head of the Central Bank Elvira Nabiullina offered the government a way out: the Bank of Russia receives the legislative right to impose restrictions on banks so that they can no longer issue unsecured (that is, without collateral and proof of solvency) consumer loans to loaned borrowers.
She referred to the global practice, noting at the same time that "in general, lending in Russia is growing at a rate close to the maximum." Simply put, the people have no money, they are actively borrowing. While they are giving …
EXTREME MEASURE
Yes, bankruptcy is a real way out of the debt trap. But let's not forget the simple truth: the more people go to this extreme measure, the more difficult it will be for all of us to get a loan and the more interest will be. Banks will not give up theirs anyway.
However, unfortunately, in our time of crisis, more and more people find themselves in a desperate situation. From January to April 2021, 40.6 thousand people received the status of financially insolvent (bankrupts). Compared to the spring of last year – an increase of 80%. Many people with relatively small debts (up to half a million rubles) used a simplified bankruptcy mechanism. This is when the application is submitted simply through the MFC without any legal proceedings.
Financial market experts and bankers are now talking about people with potential signs of bankruptcy. According to the most conservative estimates, there are more than 1.5 million of them today.
Evgeny Malyakin.
Photo: ADOBE STOCK
Article Categories:
Economy