The usual physical education lesson in the Tyumen gymnasium # 12 ended in an accident. The eleventh grader became ill during the cross. Despite first aid and resuscitation, the boy was not saved. As reported in the regional headquarters, the young man had a basic group of physical education, he went in for sports, regularly underwent medical examinations. The preliminary cause of death is cardiovascular failure. What can lead to sudden cardiac arrest, in the material "AiF - Tyumen"...
Gradual loads
Sudden death is a situation that cannot always be predicted, prevented, and sometimes even said for sure what caused it. In medicine, this term is used to define either instant death or death that occurred within 24 hours from the moment the symptoms appeared. Even those cases when the pathology of the heart and blood vessels have already been established by forensic experts after a fatal outcome are considered sudden cardiac death. According to the Ministry of Education and Science of the Russian Federation, in 2017, 211 children died from sudden death during physical education lessons. Scientists from the Center for Syncope and Cardiac Arrhythmias in Children and Adolescents of the FMBA of the Russian Federation from 2002 to 2018 studied 144 cases of sudden death in schoolchildren, 73% of tragedies happened in physical education lessons. These data are not a reason to think about how to protect a child "just in case" from sports and physical education, but a signal that it is necessary to be even more attentive to the health of children.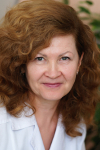 "Parents should feel the child. He became lethargic, there was shortness of breath, he refuses to go to his favorite section, because he stopped being able to do what was previously given without any particular difficulties - take him to the doctor, perhaps these are not only whims, but health problems that do not allow him take the same height, - advises Head of the children's department of the Branch of the Tomsk Scientific Research Center of the Russian Academy of Sciences "Tyumen Cardiological Research Center", Honored Doctor of the Russian Federation Tatyana Chernysheva... - Never force a child to comply with the standards, to run over "I can not" because of poor grades or criticism of the teacher. Better to let him get a deuce in physical education, but step aside, sit, catch his breath, if he felt bad, inform the teacher that he cannot reach the end of the distance or push up twenty times. "
This is especially true now, when, after a six-month break, children have returned to school and sections. Moreover, self-isolation was not allowed not only to run cross, even to take a walk on the street. The load should be gradual and increasing, warns Tatiana Viktorovna, not just five workouts a week for two hours, but two or three workouts and one hour each.
What is lacking in the heart?
Heart ailments are so insidious that sometimes on routine clinical examinations, examination, ECG and ultrasound of the heart, they cannot be seen or heard.
"One can suspect something was wrong if there are complaints of pain, a feeling of interruptions in the heart, poor exercise tolerance, fainting and light-headedness; if the ECG and ultrasound are changed, if the doctor during the examination revealed signs of any peculiarities of the functioning of the organs. In these cases, a deeper examination is needed, including 24-hour monitoring, exercise test, drug tests, contrast-enhanced computed tomography, "says Tatiana Chernysheva.
There are many pathologies of the heart that can lead to sudden death, and more than one disease can be hidden behind the wording "cardiovascular failure". The most common cause of sudden cardiac death is hypertrophic cardiomyopathy, a hereditary pathology of the heart muscle.
"When the walls of the heart become thickened, due to which the left ventricular chamber is reduced and the blood flow no longer meets the requirements of the body, especially at high loads, this can lead to sudden death syndrome. It is not easy to distinguish genetic hypertrophy from sports hypertrophy caused by daily stress, the line between these two states is thin, "explains Tatiana Chernysheva.
Another cause of cardiovascular failure is anomalies of the coronary vessels, which can sometimes be detected only with contrast-enhanced MRI. In recent years, with the help of such research, "muscle bridges" are increasingly found. With this violation, the branches of the artery pass through the heart muscle and are compressed under load, disrupting blood flow.
"Violations of the heart rhythm with the development of ventricular tachycardia, stopping the main source of rhythm - the sinus node, can also cause heart failure. The most vulnerable sports all over the world are football, hockey, basketball, and one of the factors provoking arrhythmias is tremors and blows to the chest, which cause heart concussion, "says the doctor.
Even frivolous, at first glance, viral infections can also lead to tragedy. In addition to coughing and a reddened throat, the virus can cause myocarditis, an inflammation of heart tissue that can become chronic. It is not in vain that after ARVI they give an exemption from sports and physical education for two weeks. This is the minimum time it takes for the body to recover.
Discharge, another discharge!
Is it possible to save if a person suddenly became ill and his heart stopped? Cardiologists say yes. Provided that others know what to do and clearly perform all actions.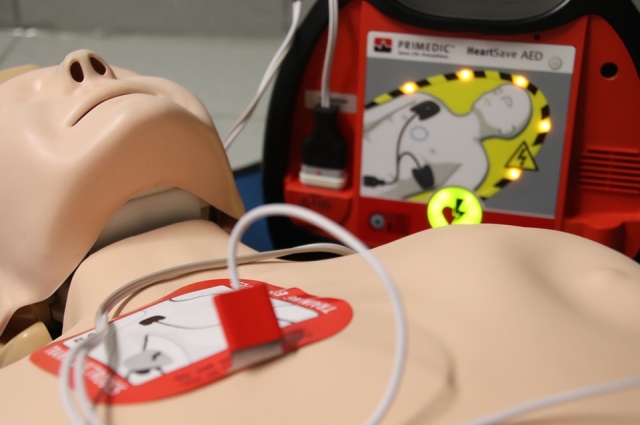 "82.6% of American schools are equipped with automatic external defibrillators, they are in gyms, in stadiums, and as soon as a person has a cardiac arrest, help comes immediately. If our schools, stadiums, sports centers were equipped with defibrillators, and all coaches, educators and medical workers possessed cardiopulmonary resuscitation techniques, then in many cases a fatal outcome could have been prevented, "the cardiologist sums up.
By the way, every family from birth should instill in the child the skills of physical education - dousing, gymnastics, and with older children - skiing, skating, jogging, walking, cycling, swimming. Before visiting sports clubs, a visit to a pediatrician and a cardiologist with an analysis of family health is mandatory: it is necessary to inform the doctor about cases of early death, strokes and heart attacks. It is important to follow the doctor's recommendations on a sports regimen after an illness. Moderation and gradualness in physical education is the basis of children's health.
Article Categories:
Health