On his Instagram, Sergey Lazarev announced that friendship won in the final of the show "Dancing with the Stars", Dava himself nodded obediently, but his grandmother was already scribbling angry messages to Russia1 and Lazarev himself.
As you know, the final was won by the one who was supposed to win, Sergei Lazarev. Otherwise, Seryozha should not have started it. Dawa, who also had a large army of fans, was close to victory, but, as they say, not this time.
At the end of the final, Seryozha assured everyone that it was cool, but, in any case, friendship wins. Dava said YES, but his grandmother, Milena Davtyan, strongly disagreed with this.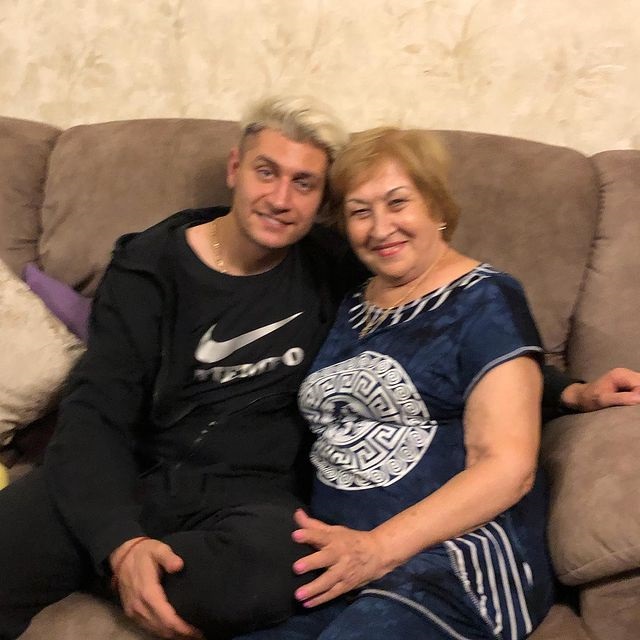 Several short but very caustic remarks appeared on her Instagram at once that Russia 1 arranged a real Sabbath for the sake of Lazarev's victory, that in interviews all the participants in the show tried to hurt her poor Davout, and Lazarev himself is no better, since he linked Davidik's success with the appearance on the project of Philip Kirkorov. In short, a real conspiracy.
They are grandmothers. They can write to Putin too.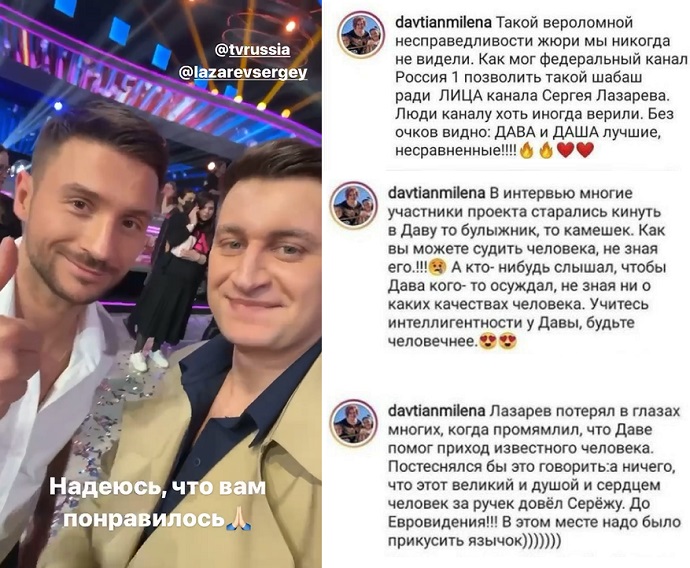 Article Categories:
Show Business