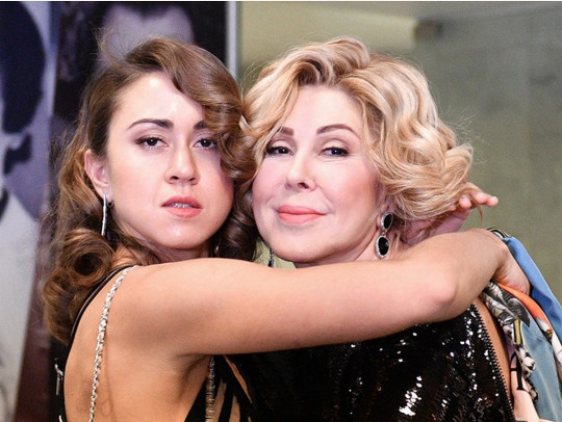 The daughter of the singer Lyubov Uspenskaya Tatyana Plaksina published a picture on her Instagram, in which she was captured by an unknown artist. Subscribers immediately noted that the master made a mistake in his work and incorrectly painted Plaksina's forehead, as a result of which she became like an Indian. Tatyana herself accompanied the publication with phrases from the work of Boris Pasternak's "Spring" and drew attention to the fact that the picture for her was painted by a loved one.
It is worth noting that after moving to America, Tatyana began to earn by selling paintings. Lyubov Uspenskaya admitted that she had ceased to provide her financial support, and therefore Plaksina had to find a way to earn money.
Recall that the daughter of Uspenskaya moved to her father in the USA after a scandal with her mother, after whom she became the subject of condemnation of many fans of the singer. In Russian TV shows, Plaksina talked about being beaten and harassed by her mother.
At the same time, Lyubov Uspenskaya herself categorically denies that she mocked her daughter and forbade her to leave the house . According to her, the conflict caused a noticeable deterioration in her health.
Article Categories:
Show Business