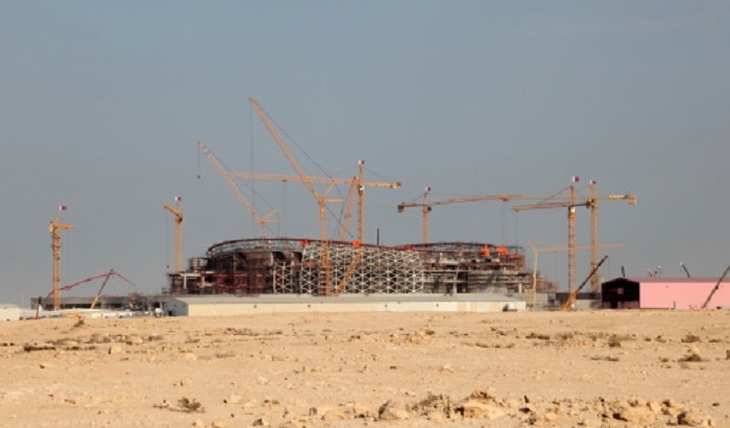 In the hot haze of the Qatar desert, one can see the huge futuristic stadiums built to host the FIFA World Cup next year. But for these architectural wonders, thousands of migrant workers paid with their lives.
According to the Daily Mail, British footballers and coaches, who proclaim themselves to be fighters against racism, do not want to notice the suffering and death associated with the construction of football palaces in Qatar with an artificial microclimate. English football stars such as Harry Kane, Rio Ferdinand and Raheem Sterling acted disgracefully when they silently answered the question of how they were going to respond to the racial discrimination against the builders who erected the World Cup facilities. For anti-racist activists in the US and UK, as it turns out, these people simply don't exist.
Companies that erected stadiums and hotels treated workers like convicted convicts, to which the rulers of Qatar and the leadership of FIFA turned a blind eye. "Football players kneel before matches, but we have been on our knees all our lives," a worker from India recruited to a Qatari construction site told British reporters.
There are no statistics on how many migrant workers died under the killing heat of the Arabian desert. According to Amnesty International, Qatar has not investigated the deaths of several thousand workers. They could not stand the exhausting work, but the doctors were in no hurry to save them, although the country has one of the most advanced healthcare systems in the Middle East. But it is not available to poor migrants.
Almost every time it was pointed out that the death of a worker came from "natural causes" or from a heart attack. Employers simply absolved themselves of the blame in order not to pay compensation to the relatives of the deceased.
Nikolay Ivanov.
Photo: Pixabay.com
Article Categories:
Politics