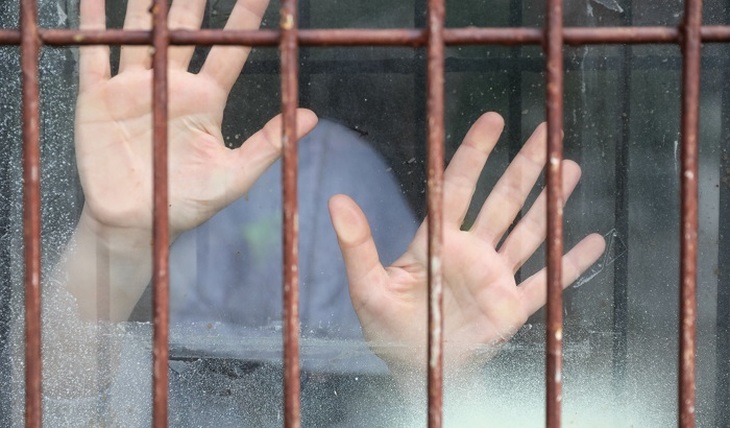 The information portal Mir Novostey has already written about the problems in the field of neuropsychiatric boarding schools (PNI), where patients underwent forced sterilization and abortion.
The new story is no less blatant.
An employee of the children's PNI, who captured on the phone the cases of child abuse by the teacher, was placed in … a psychiatric hospital. Only publicity saved Natalia Starostina from imprisonment for many months and years.
REFRIGERATOR LOCK
Are you an indifferent person who does not know how to pass someone else's trouble? So now be afraid! The story of Natalia Starostina can repeat itself with everyone.
Evgenia Poplavskaya, President of the public organization "Order of Mercy and Social Protection":
– I have known Natalia Starostina for several years, in our organization she is one of the most active volunteers. We help citizens of vulnerable categories – children, old people,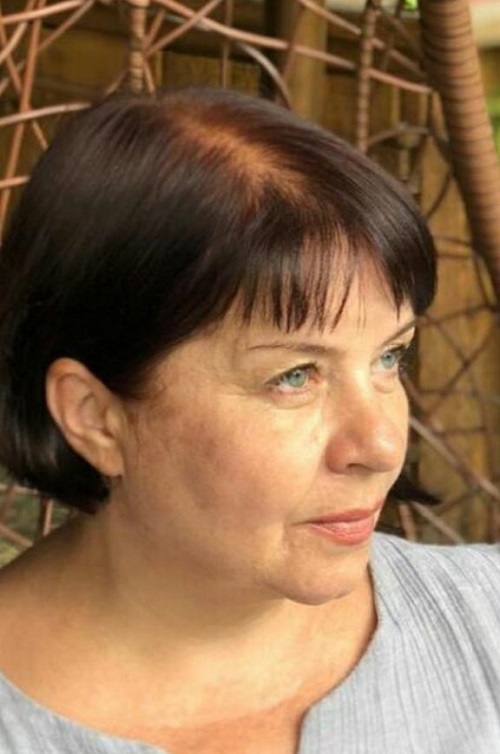 disabled, but now it's not about us. Starostina looks quiet and silent, but her character is flint. For example, she worked as a cook in an orphanage. I noticed that the staff stole food for the children. The last thing is to carry with the already disadvantaged children. What is our Natasha doing? Hangs a barn lock on the refrigerator and locks.
She worked according to the schedule a week after a week, and on "her" days the pupils began to receive meat and butter, returning after a "bad" week, I heard from the kids: "Aunt Natasha, they gave us cutlets from beets, but yours for some reason tastes better". Because she has cutlets with meat that she would not allow to take away!
She is an IT specialist, she helped us with the site on a voluntary basis. I quit the orphanage, as it was necessary for a while to return to Penza, where she was from. She returned three months ago – got a job in a children's psychoneurological dispensary (we deliberately avoid its name so as not to consider this publication as pressure on the court. – Ed.) as a junior educator, she has an appropriate education.
In general, Natasha is a great fellow and an example for many: she lost her parents early, she goes through life, but she did not get embittered, did not break down.
NOT CONSCIOUSLY TO BE SILENT WHEN THIS IS NEXT!
"December is the summing up, and we traditionally award our best volunteers," continues Evgenia Yurievna. – And then they were going to award, set a date. Natasha promised to come the day before and help prepare the premises for the event. And … did not come. Despite the fact that the person is incredibly responsible, very honest: if she promised, she will hurt herself, but she will. We call – her phone is turned off today and the next day.
They searched for several days, putting on the ears of public figures, covid offices and even, oh Lord, morgues. Who would have thought that she was in … a mental hospital. A person who has never been on any psychoaccounts! They checked her, by the way, regularly and thoroughly, because she worked with children.
But Starostina, who cares about everything, got a job three months ago in a children's institution, and discovered the facts of torture of young patients by a specific teacher. The administration brushed her aside. Then she captured everything on the phone, supposed to make it public. For it is not in conscience to be silent when this is near! But she was caught by the hand (more precisely, shooting) by colleagues and management. The phone was taken away. They were kindly interested: you, probably, Natalya Aleksandrovna, are not feeling well, the pressure is jumping … She answered: no, I feel fine, let me go to work. They were not allowed by sending me to … a psychiatric hospital. Passing, by the way, the admission department and all the required procedures with documents, they were placed immediately in the ward.
"PREPARED FOR COURT"
We are talking with the famous lawyer Victoria Krylova. She was asked to join the judicial part of Natalia Starostina's story. After all, the leadership of the psychiatric hospital has already gone to court. The court session on the need for Starostina's treatment in … compulsory order. Treatment in a mental hospital! A healthy person who simply decided to save children completely alien to her!
– The domestic law on psychiatry allows psychiatric treatment without the consent of the patient himself, but good reasons are needed for that, – lawyer Krylova gives a legal certificate. – For example, if a person poses a danger to society or to himself. In my practice, for example, there was a story when a man swinging an ax was forcibly treated. Important: Doctors of a psychiatric clinic have the right to prescribe medications only after a positive court decision on involuntary hospitalization.
However, Starostina, who, we emphasize, has never been registered with psychiatrists before, suddenly … haloperidol is prescribed before the courts. First with a dropper, then with injections and then with three pills a day. Hellish doses!
Krylov's lawyer has been working on the high-profile case of the famous actor Dmitry Maryanov for more than two years. He died in a rehabilitation center, where patients were stuffed with this particular substance, which suppresses the will and erases consciousness. Former patients in interviews told what it meant for them to be under the tick, that is, under the influence of haloperidol. After taking the drug, a person's mouth is open, the tongue hangs, saliva flows – an eerie impression. "Haloperidol" symptoms are known to everyone who has encountered this. Krylova's lawyer understood: if the clinic had brought the patient to the meeting in such a state, the court would have thrown up its hands: the person is really sick … Apparently, this was the calculation that the court and lawyers were acting according to the law, they believe that there was no drug intervention in the patient's body before positive court decision … And she has already been pumped with drugs, that is, "prepared for trial."
– Probably, they knew that Natalya is lonely, there is no one to look for her, – Evgenia Poplavskaya is indignant. – And all so that the scandal with torture does not surface. Apparently, the offenders did not even suspect that the volunteer brothers would stand behind Natasha's wall, a force that is more dear to contact with them.
Half of Moscow was raised! The police, the district police officer, social activists, journalists, lawyers … And Starostin was released. The already appointed court was canceled.

SURNAMES WILL BE SOUND
I called Natalia herself. Please tell me about work in a child care institution. And she narrates:
– I am in the position of a junior teacher. Here, so that you understand, there are children diagnosed with "mentally retarded", with physical and mental problems. They walk badly, some don't even speak. Age – from 9 to 17 years old. They do not always obey unquestioningly. Probably, strictness in education is needed. But not torture!
Coming to work here, at first I was surprised: I help the children to go, excuse me, to the toilet, and they start to panic – the child covers his face with his hands, blinks, shakes … After a while, realizing what was the matter, I was indescribable horror.
The toilet is the only place where there are no video cameras. Therefore, it was used as a place for punishment. The teacher takes the child to the toilet, steps on his big toe, comes very hard, the pain is unbearable. Stepping on his finger, he grabbed the cheeks and ruffled them with such force that bruises remained on the children's faces.
– Who exactly was involved in atrocities – educators, administration? – I'm interested.
– The names will be announced, – Natalya firmly answers, – and the photos have been preserved. The phone was taken away, but there was still a second one, fortunately it was not noticed.
These cadres, the necessary statements by Starostina, have already reached the prosecutor's office, the Investigative Committee of the Russian Federation and other respected high structures. And the management of the psychiatric hospital will have to explain on what basis a healthy person was kept with them for a week, two days of which – in a ward for violent patients.
"For illegal placement of citizens in a psychiatric hospital, criminal liability is provided," summarizes the lawyer Victoria Krylova. – If the act was committed by a person using his official position, the term under the criminal article is up to seven years in prison. Currently, we are requesting an independent examination of the assessment of Natalia's health status, and we are also trying to assess the consequences of medical manipulations carried out with her within the walls of this clinic.
The information portal "World of News" will follow the development of events.
Victoria Kataeva.
Photo: AdobeStock
Article Categories:
Health