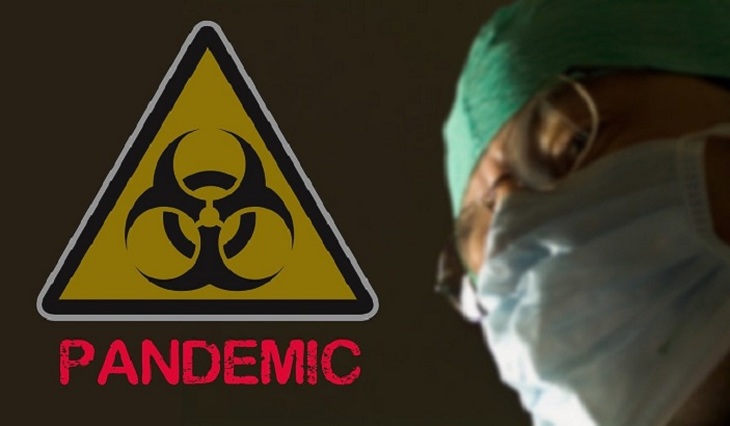 An Israeli microbiologist pointed to an intelligence conspiracy.
Chemical and bacteriological weapons expert Lt. Col. Dany Shoham, retired, and a former senior analyst with the Israel Defense Forces and the Defense Ministry, reported on a conspiracy to cover up the true origin of the new coronavirus.
His report was published on December 14 on the portal of the Begin-Sadat Center for Strategic Studies. Shoham concluded that the likelihood of human interference in the appearance FROMovid-19 above than the possibility of a natural process of spontaneous evolutionary adaptation of the virus to human infection.
Shoham points to a number of anomalies associated with the pandemic. Among them – the emergence of scientific papers with inconsistent data and conclusions, unexplained research gaps, inconsistencies and contradictions, meaningless confusing chronology, destruction and distortion of records and databases, pressure on disobedient scientists, doctors and functionaries.
"All this may have served one purpose – to hide the traces of the roots of the virus, which speaks in favor of the concept of artificial infection," writes the microbiologist.
He notes that the intelligence community remains silent on such an important issue, although the intelligence services formed their opinion by January 2020, but did not release the conclusions. And this also points to the artificial origin of the initial infection. American intelligence does not make any statements, NATO and the intelligence of the "five eyes" are silent. Scientists cannot identify the non-laboratory animal that transmitted the virus to humans.
Shoham cites the testimony of Professor Joseph Tritto of Italy, President of the World Academy of Biomedical Sciences and Technology. He said that a public demonstration by China of the virus that affected patient zero would be confirmation of the laboratory origin of the coronavirus. In nature, several genomic insertions would never appear in it at once. Tritto believes the virus was being developed under the supervision of the Chinese military and politicians.
In August, Tritto said that negotiations had taken place between the intelligence agencies of the United States, Canada, Australia, New Zealand and China, as a result of which they struck a deal, China provided the original virus and all the necessary information in exchange for their silence.
Nikolay Ivanov
Photo Pixabay.com
Article Categories:
Politics