People of the older generation, especially in the regions, are used to paying utility bills, telephony and letters to their relatives and friends at the Russian Post offices. The postal employee told Life that they hide the postage receipts and how much postmen earn in addition to their salaries.

"Tip" and fear for the postmen
Daria (name has been changed) is from a small town in the Urals. She has been working in the Russian Post office for over 10 years as an operator. She is in her early 30s, and most of her colleagues are well over 50. When the pandemic began, half of the older employees were quarantined.
- The average age of postmen is from 50 to 70 years. Everyone over 65 was no longer allowed to work due to the threat of coronavirus. 62, 63 and 64-year-olds continued to work and deliver letters, newspapers, parcels and mail to addresses. For double workload and risks, they were paid 25% of their salary, now the postmen's salary has increased to 12 thousand rubles a month, - says Daria.
Post office workers deliver not only correspondence, but also pension to the elderly. And if, before the pandemic, the postmen had to give money to the old people from the 4th to the 20th day of each month, now, according to Daria, they must do this before the 11th, that is, in just a week to bypass all the addresses on their sites ...
In addition, postmen have a cash limit that they can take with them for distribution to addresses. As Daria notes, this limit is always exceeded.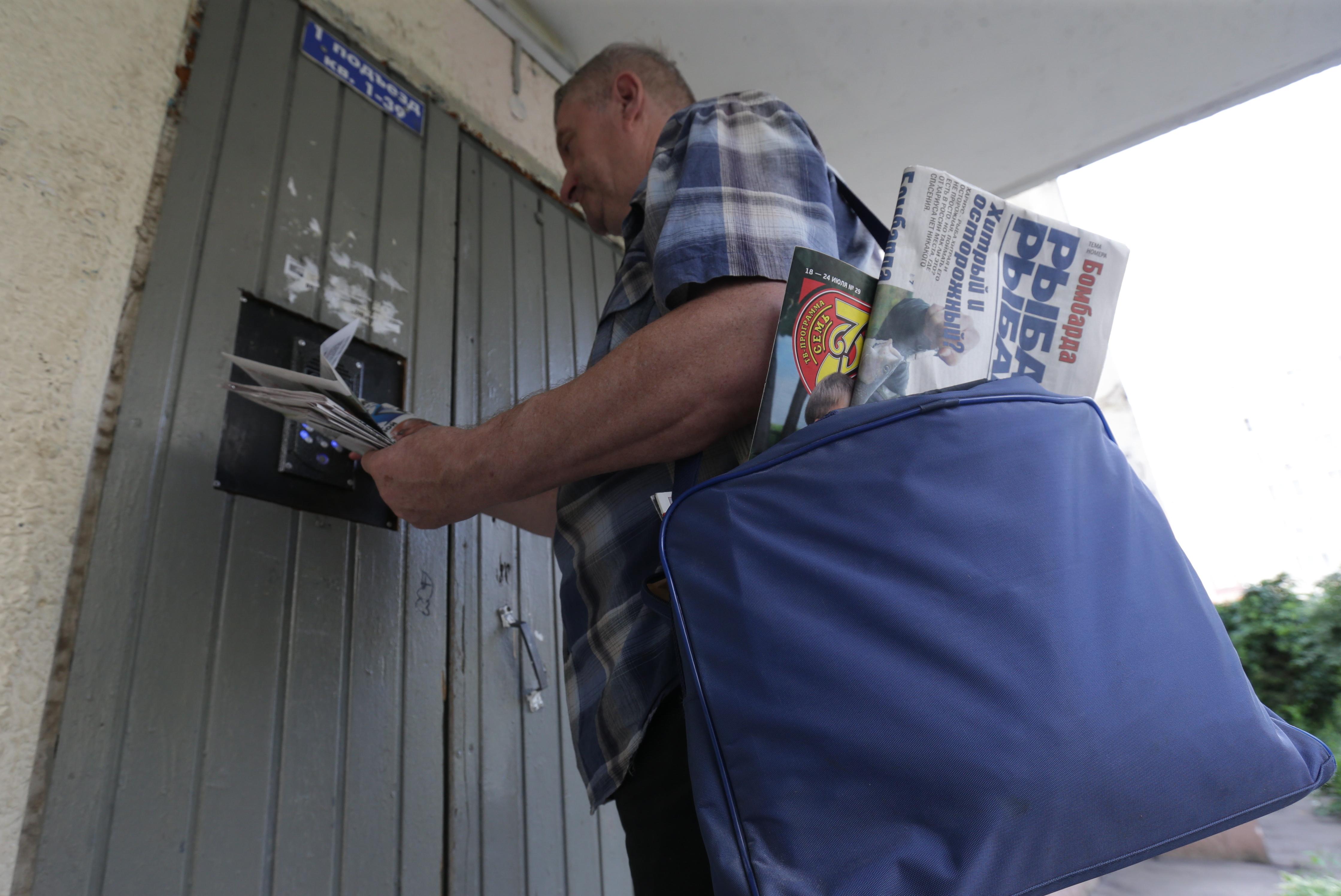 Photo © TASS / Vyacheslav Prokofiev
- One postman can conditionally take 100 thousand rubles in order to carry this money home. But some retirees receive, for example, eight thousand rubles a pension, while others - under 30 thousand, taking into account additional payments for disabilities, length of service and other allowances. In order not to return to the department many times, postmen take money for several people at once, the amount is often more than the prescribed limit. You yourself understand how dangerous it is with such finances to move elderly postmen around the city, Says Daria.
The girl herself went on the postman's flight when the department ran out of staff. She admits that this is a terrible job. Not only is a bag with money, but also parcels and letters. People go to meet insane at times. And the addressees themselves sometimes come across complex ones: they try to snatch the bag, then snap.
But in most cases, grandmothers to whom the postman brings a pension give part of the money received to their couriers. Daria did not understand before why older people go to work as postmen for such little money - 10-12 thousand rubles. But, as practice has shown, grandparents often give generous "tips". That is 150 rubles on top, then under 500. For this money, postmen do not need to report to anyone, and the "addition" for a month is significant.
At the end of 2019, the Russian Post has a courier service. For 100 rubles, the courier can bring a letter or a parcel home to the addressee so that the client does not go to the office himself. In the regions, with the exception of regional centers, there is no such practice. Therefore, parcels and letters are carried by postmen, this is their responsibility without an additional payment of 100 rubles for delivery.
- In our small town, people will strangle themselves for 100 rubles, so such delivery will definitely not be in demand with us, - notes Daria.
"Surprise" in your check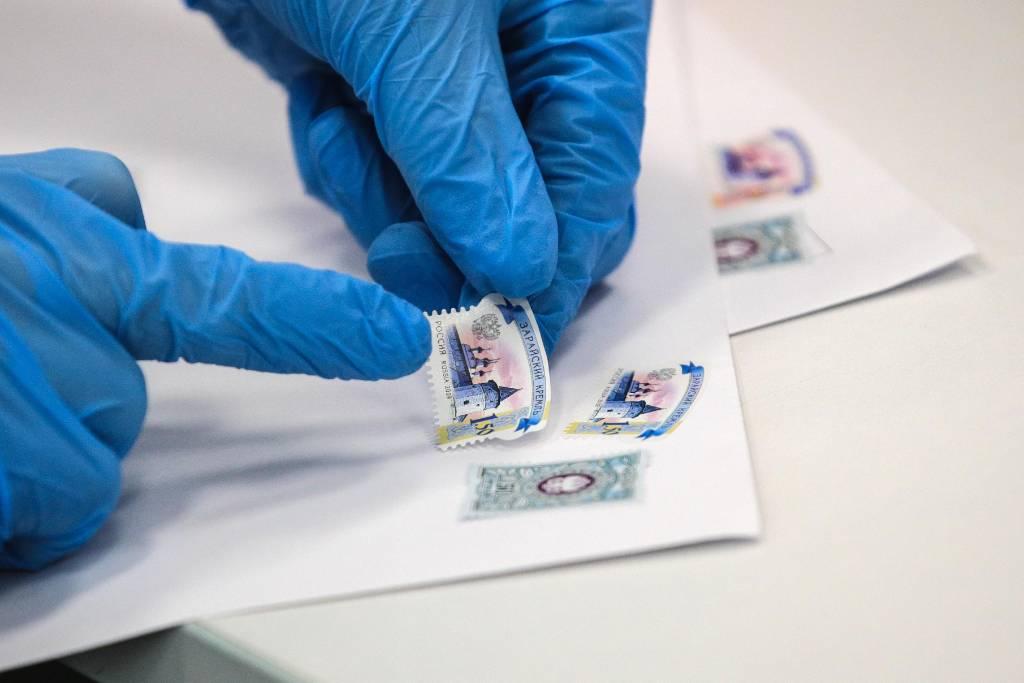 Photo © TASS / Sergey Bobylev
There are three types of registered mail: regular mail, first class and the most expensive EMS. The operators in the department, as Daria told Life, have a sales plan that they need to fulfill.
- It gets to the point that we are being told insolently to get people through first class or EMS without offering regular departure. And this is not only in our department. This is necessary to improve statistics and earnings of the Russian Post. Just think: a regular registered letter weighing 20 grams costs 54 rubles, EMS within the city - 200 rubles, first class - 100 rubles and more, - explains the operator.
Regular registered mail is usually sent between legal entities. If you do not come to the post office as an organization, you will most likely be sold a first class mail.
Another trick is insurance. By default, operators must sell insurance to the customer when transferring money between individuals. "You won't even guess about it," Daria notes.
For the transfer of utility bills, operators are also required to take 45 rubles from above as insurance for housing. Customers don't even know about it.
- I very often do not take money from the client for insurance, because I do not want to cheat the grandmothers who come to us. I am reporting these 45 rubles out of my pocket so that the authorities do not "run over me". This month, according to my "plan", I have five insurances for individuals, five - for utility bills. There are four operators in our department, roughly speaking, we have to "collect" about 2000 rubles, - admits Daria.
The insurance has a "shelf life" of one month, the payment that is possible on this check is up to 110 thousand rubles. For all the years of work, Daria has never come across the fact that one of the clients of the Russian Post in their department received this money. Operators were sent leaflets with data on payments, which were issued to insured clients in different regions of the country. But, according to Daria, the maximum figure that was listed in these mailings was 25 thousand rubles.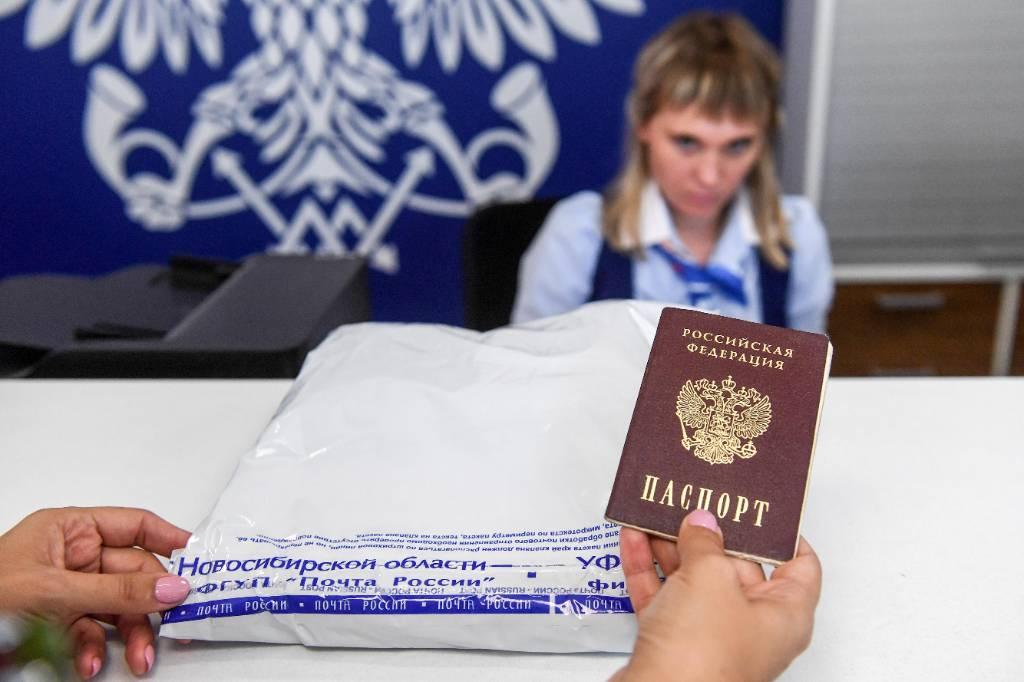 Photo © TASS / Kirill Kukhmar
- At least a month on "insurance" only our department receives two thousand. And there were no payments for all the years of my work. Where does this money go? And clients don't even know what they are paying for. And the ceiling in our department has been leaking since 2013, because of this, parcels and goods suffer, dampness, mold. And the restroom was so humid that mushrooms began to grow from the wooden floor. Our supervisor responds to all inquiries: "Look for a person who does not belong to the department, but who will write a complaint to the prosecutor's office, then there will be repairs, but no money" - the operator complains.
As Life was told in the press service of the Russian Post, the employees of post offices really have a plan to provide various services. For its implementation, they receive a bonus part of their salary.
- Absolutely all services provided by the Russian Post are voluntary and are issued only at the request of the client. Detailed conditions for the provision of both postal and additional services are posted in the client rooms of post offices in the information folder, - added in the press service.
In order not to overpay for transfers and utility payments, you can refuse insurance. Yes, most likely, the operator will be indignant. But every day dozens of senders and recipients come to any post office who will be ready to insure their money or their homes. If you do not want to do this, notify the post office employee about it.
And do not forget about registered mail - there is almost always an option cheaper than the one that the operator offers you. Again, you need to tell the person at the counter that you don't need first class or EMS. It is important for you to save money and send the letter. And you have every reason for this.
Article Categories:
Economy